The third trip to the Baku City Circuit for the Azerbaijan Grand Prix comes slightly earlier in 2018 for the FIA Formula 1 World Championship. Contested in June each of its first two years, the event was moved to April for 2018.
Although the circuit was initially criticized for its close quarters, its mix of tight corners and high-speed sections has produced quite a lot of action.
Last year's Azerbaijan Grand Prix was particularly eventful. Sebastian Vettel intentionally hit Lewis Hamilton under a Safety Car after he thought Hamilton brake-checked him, and Vettel was given a 10-second stop and go penalty. Later, the headrest of Hamilton's Mercedes AMG Petronas W08 came loose, forcing him to make a late pit stop.
The Sahara Force India duo of Sergio Perez and Esteban Ocon saw their budding rivalry come to blows, as they made contact while battling inside the Top 5.
Valtteri Bottas finished second after early-race contact with Kimi Raikkonen, and Bottas pipped Lance Stroll for second at the finish line. Stroll, for his part, scored his first career podium.
And, Daniel Ricciardo rebounded from an unscheduled pit stop early in the race – Red Bull Racing had to clear debris out of the brake scoops due to overheating – to take a stunning victory that featured a remarkable three-wide pass on Stroll, Felipe Massa, and Nico Hulkenberg. Highlights of last year's race can be seen here.
Will this year's race produce as many thrills? Talking points ahead of the Azerbaijan Grand Prix are below.
Hamilton Seeks First Baku Podium, and First Win of 2018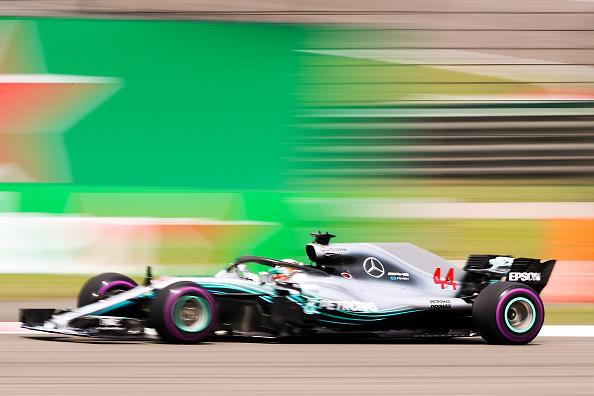 The first two trips to Baku have not been kind to four-time world champion Lewis Hamilton. His 2016 outing was fairly unremarkable by his standards, as he finished fifth after qualifying tenth.
The 2017 event might have been a victory for him if not for the aforementioned problems with Vettel and a loose headrest. Alas, he again finished fifth.
It's hard to believe that Hamilton does not have a victory through the first three races of 2018. Combine that with his desire to erase the bad memories of Baku from 2016 and 2017, and the Briton will be extra motivated to stand on the top step of the podium.
Red Bull Looks to Keep Momentum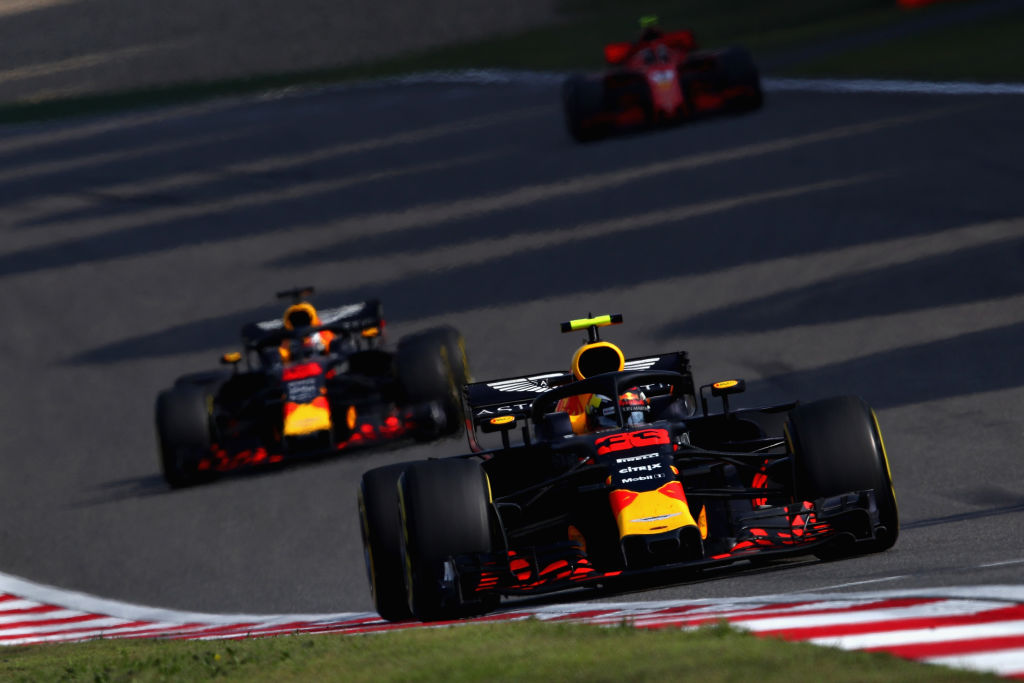 Red Bull Racing is riding high after the Chinese Grand Prix, when Daniel Ricciardo took a shock win due to tire strategy following a Safety Car.
And the Baku circuit is one that Ricciardo likes, and not just because of last year's victory, but also because it presents a lot of chances for overtaking.
"Baku is different to other street circuits – because there are places where you can pass," Ricciardo asserted in a preview on Formula1.com. "Actually, lots of places where you can pass. As opposed to Monaco and Singapore where there's not many places to overtake really."
He added that the track's combination of high-speeds and tight corners put a premium on getting your braking points exactly right, otherwise the track will bite you.
"The trickiest thing in Baku is braking. There's so many braking points where you have to commit and you have to brake as late as you can – but there's no room for error," he detailed. "Once you've committed to that braking point, if you've locked a wheel, you're in the wall. I'd say the hardest part about Baku is finding the limit with braking, and just having that confidence."
Teammate Max Verstappen, meanwhile, looks to rebound after again catching the ire of many rivals and onlookers for his contact with Sebastian Vettel in China. Further, Verstappen looks to avenge last year's Azerbaijan Grand Prix, in which he dropped out following a power unit failure.
"Last year was a very unfortunate weekend for me. It was a shame because the car felt really good but I encountered a lot of problems which ultimately meant I missed out on a potential podium, perhaps even a win. I'm hoping this year I can make up for that lost opportunity," said Verstappen in the aforementioned preview piece.
Ferrari Looks to Reclaim Dominance After China Hiccup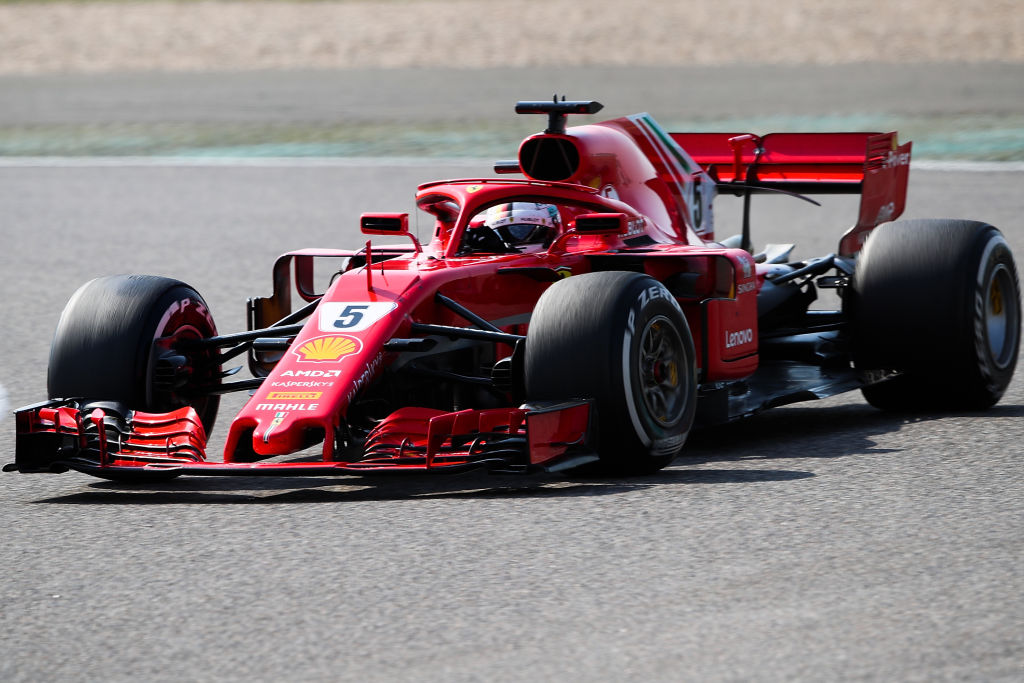 After winning the opening rounds at Australia and Bahrain with Sebastian Vettel, Scuderia Ferrari had their first hiccup of 2018 in China, when a Safety Car butchered their tire strategy and left them vulnerable when others, chiefly Ricciardo and Verstappen, pitted for new tires.
Vettel was relegated to eighth after spinning following contact with Verstappen, while teammate Kimi Raikkonen finished third, his second podium in three races to start 2018.
Baku was one of the races from 2017 in which Vettel drew criticism for his on-track antics – see the aforementioned collision with Hamilton – and he'll hope to get back on the podium to avenge both his struggles from China and from last year's Baku outing.
Raikkonen, meanwhile, will look to get back to his winning ways for the first time since 2013.
Misc.
McLaren F1 Team sits a much-improved fourth in the constructor's championship on the strength of two double-points finishes, with Fernando Alonso leading the way. Alonso has finishes of fifth, seventh, and seventh after three races, while Stoffel Vandoorne has points finishes of ninth and eighth to his name so far.
Sahara Force India still only has one points finish in 2018 – Esteban Ocon's tenth in Bahrain. It's hard to believe how far this team has fallen, even if the midfield is jammed with ultra competitive teams. That they have been off the pace to start 2018 is genuinely surprising.
Renault Sport F1 Team and Haas F1 Team have been the strongest of the midfield teams so far, along with McLaren, and they should contend once again for points this weekend.
The Azerbaijan Grand Prix rolls off at 8:00 a.m. ET on Sunday.