The INDYCAR family is rallying around Schmidt Peterson Motorsports transporter driver Eric Stewart, who lost everything in a weekend house fire.
Stewart's Indianapolis-area house and all of its contents was a total loss. All Stewart had left was the clothes on his back, according to a report.
Known throughout the INDYCAR paddock as simply "Stu," the gregarious Stewart is one of the most well-liked support personnel in the sport.
Firefighters that battled the blaze in Stewart's house even took to social media to tell the impact he made on them.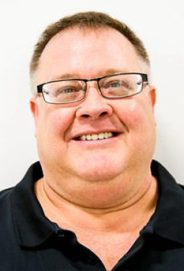 A GoFundMe account has been set up in Stewart's name to help him and his family recover from the devastating fire. Several written tributes to Stewart  also appear on the GoFundMe page.
Click here to access the GoFundMe account set up for Stewart and his family.
Contributing: Katie Hargitt, NBC Sports