Mercedes AMG Petronas is not expecting things to get any easier when the FIA Formula 1 World Championship returns to Europe this weekend.
Lewis Hamilton won the Azerbaijan Grand Prix two weeks ago to end Mercedes' winless streak this season, but the team expects the battle with Ferrari and Red Bull to be as tight as ever at the Spanish Grand Prix in Barcelona.
"We're hoping that this year's Spanish GP will be a good race for us, but we know that it will be tough," Mercedes chief Toto Wolff said. "The first four races indicate very strongly that we will see the three-way battle continue and, if anything, intensify."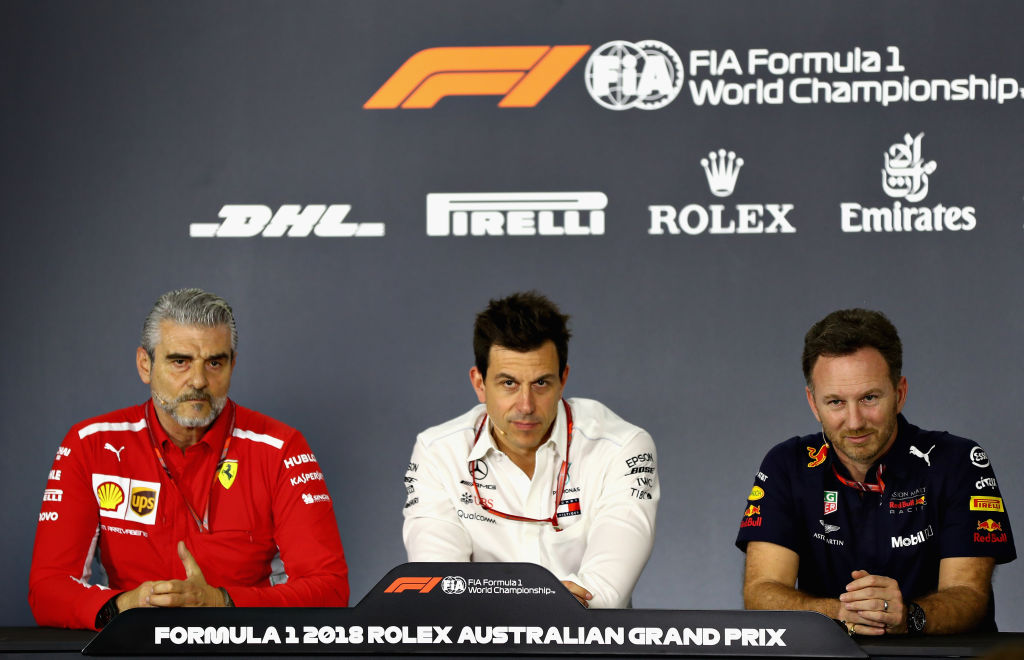 Mercedes was the team to beat the last few years but has endured a tough challenge from Ferrari and Red Bull this season. Hamilton's victory in Baku came after Sebastian Vettel had won the first two races with Ferrari – in Australia and Bahrain – and Daniel Ricciardo had triumphed with Red Bull in China.
Although Hamilton holds a four-point lead in the drivers' championship, it was Scuderia Ferrari which showed the fastest overall pace to start the season, and Red Bull Racing was not far behind with its fast race-pace.
Mercedes has taken three of the last four races in Spain, but Red Bull won with Max Verstappen in 2016 and Ferrari with Fernando Alonso in 2013.
There could be changes in the running order up front as teams will start unveiling their most significant car updates in Barcelona.
"Obviously one of the circuits we know best, since we are doing a lot of testing preseason in the winter on this track," said Sebastian Vettel. "The opening of the European season is showing everybody, with some update packages usually coming around this time, where everyone is in the pecking order and sets you off for the rest of the season."
Wolff said Barcelona marks "the first step of the development race" for the teams.
"It will be interesting to see how much performance the teams can find with their upgrades and what impact those upgrades will have on the team ranking, both at the front and in the midfield," he said.
McLaren F1 Team is one of the teams trying to stay ahead in that "midfield" pack, which also has the Renault Sport F1 Team, Sahara Force India, and Haas F1 Team.
"I know we have some developments in the pipeline, but we also know there is no magic bullet that will propel us to the front of the grid overnight," said two-time world champion Fernando Alonso, who is sixth in the drivers' standings. "In Barcelona it's a chance to evaluate some new things, see where we are, and determine the direction that we take with car development as we progress through the season."
Earlier this week, Alonso was spared punishment by motorsport governing body FIA after Williams Martini Racing team requested a review of the Spanish driver's actions in the first lap in Baku. FIA also denied Williams' request to have the three-grid penalty given to driver Sergey Sirotkin scrapped.
Getting off to a quick start in Barcelona will be crucial on Sunday, as the Circuit de Barcelona-Catalunya historically doesn't allow for many overtaking opportunities.
"After an exciting start to 2018 we're now heading into the European season with races like Spain and Monaco that present very different challenges than some of the previous tracks," Wolff said. "Overtaking is difficult in Barcelona and even more so in Monte Carlo, making track position key for a good race result. So, every team will work hard to get every last bit of performance out of the car in qualifying."