Round 5 of the 2018 FIA Formula 1 World Championship season sees the first of the European races, which make up the "meat and potatoes" of the Formula 1 calendar, and this weekend should give a clear indication of which teams are destined to be the main protagonists for the rest of the year.
The Circuit de Barcelona-Catalunya, home of the Spanish Grand Prix, is the primary testing facility for all F1 teams. As a result, each team's car is well-suited to the 2.89-mile circuit, meaning no one should face any surprises.
Consequently, it will mean that this race, maybe more than any other so far, will highlight just who is top dog in the F1 paddock.
A look at major stories entering the Spanish Grand Prix is below.
Ferrari/Mercedes/Red Bull Battle for Supremacy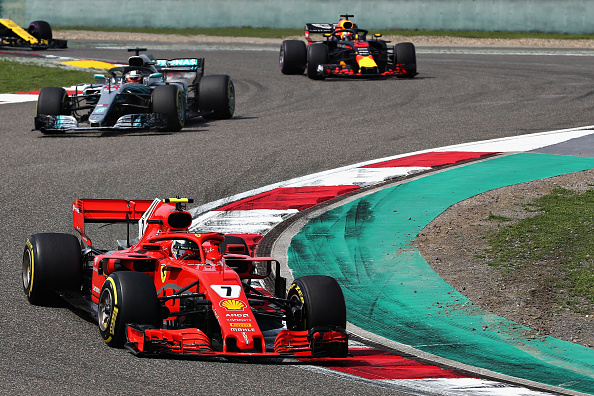 Unsurprisingly, Mercedes AMG Petronas, Scuderia Ferrari, and Red Bull Racing have asserted themselves as the three best teams of the 2018 F1 season. But, just who ranks at the top of those three is still up for debate.
All three teams have won races, with Ferrari's Sebastian Vettel topping the list with two victories to his name. Lewis Hamilton took a fortuitous victory at the Azerbaijan Grand Prix, and also has a pole at the season-opening Australian Grand Prix. And Daniel Ricciardo used tire strategy to put Red Bull on the top step of the podium at the Chinese Grand Prix.
Ferrari has appeared to have the upperhand on outright pace, with Vettel scoring three poles in a row between Bahrain, China, and Azerbaijan. However, the gap between them and Mercedes is near-as-much it may as well be nominal, with both Hamilton and Valtteri Bottas showing strong qualifying form.
And the Mercedes W09 is more than fast enough to win – Bottas "coulda/woulda/shoulda" won in Baku before a cut tire ended his day in the final laps, and Mercedes even outwitted Ferrari on strategy that day to put Bottas and Hamilton 1-2 in the final laps before Bottas' misfortune.
On the Red Bull side, their biggest threat may be themselves, specifically their own drivers. Ricciardo and Max Verstappen's rivalry came to blows in Baku and they crashed each other out while battling for fourth. Ferrari and Mercedes have an upperhand on pace, and Ricciardo and Verstappen won't want to exacerbate that by stepping on each other's toes again.
Spain will serve as a "tell all" of sorts in terms of genuine strength. And when Sunday's race concludes, we should have a clear understanding of the pecking order.
McLaren Rolls Out First Updates of 2018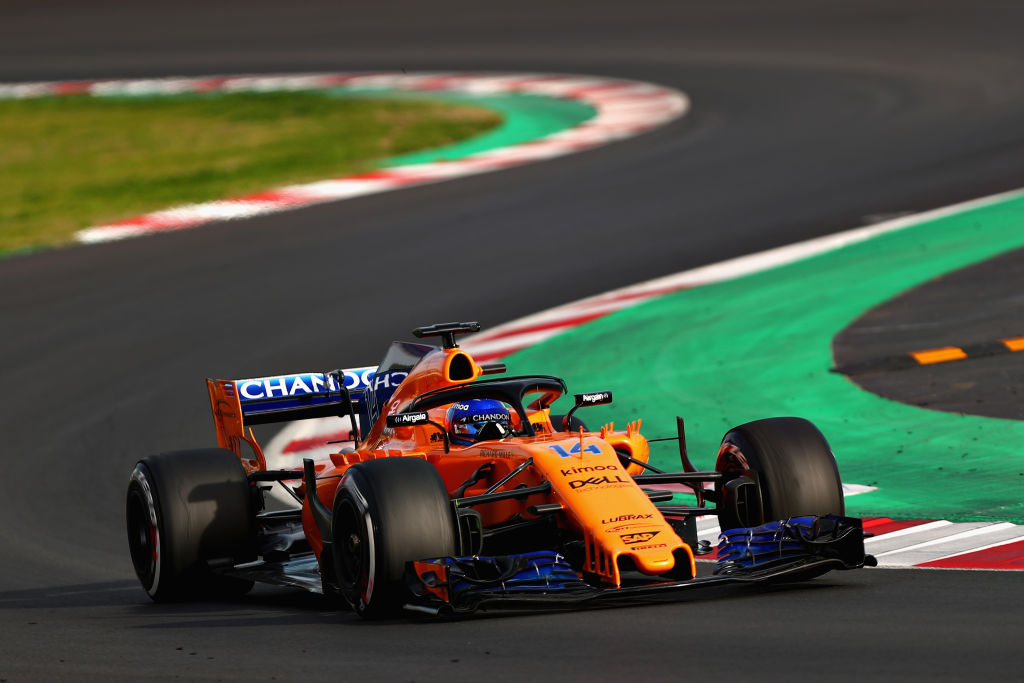 The Spanish Grand Prix is often the first chance for teams to throw their first major updates on their cars, and the McLaren F1 Team appears to be the first to do so, or at least is the first to reveal publicly that they are doing so.
Despite double points finishes in three of the opening four races – Fernando Alonso has a fifth and three seventh place finishes, while Stoffel Vandoorne has an eighth and two ninth-place finishes so far – the team has under-performed to expectations.
A slew of upgrades to the MCL33 could give them an added boost in Spain.
And don't be surprised if more teams throw big updates on their 2018 cars. With Barcelona close to many teams' bases, it represents a golden opportunity to try new things out.
Misc.
Sergio Perez gave Sahara Force India a much-needed podium in Baku, this after a troublesome start to the year that saw Esteban Ocon score the team's only other points finish (10th in Bahrain). Force India rose to the top of the midfield, where they've been each of the last two years, in Baku, and they'll look to continue that momentum.
Despite their strong pace, Haas F1 Team only has two points finishes, both coming in the hands of Kevin Magnussen, who finished fifth in China and 10th Bahrain. Romain Grosjean has two DNFs to his name so far, and he crashed under the Safety Car in Baku. Both drivers and the team will be desperate to earn a sack full of points in Spain to make up for missed opportunities in the opening four races.
Alfa Romeo Sauber's Charles Leclerc was one of the stars from Baku, finishing a brilliant sixth to score his first ever F1 points. A repeat performance is asking a lot of him and Sauber, but if others stumble, they could score points for the second race in a row.
Renault Sport F1 Team has looked strong out of the gate, but Nico Hulkenberg and Carlos Sainz Jr. are yet to score podiums. In fact, Hulkenberg has the most starts of any F1 driver without a podium. Both drivers will look to put Renault on the box for the first time since its return as a works F1 team.
Qualifying for the Spanish Grand Prix is Saturday at 9:00 a.m. ET, and Sunday's race begins at 8:00 a.m. ET.