The fifth INDYCAR Grand Prix on the Indianapolis Motor Speedway Road Course was perhaps the most intriguing and entertaining of the bunch. With varying tire and pit strategies, a number of big names moving forward and backward, and threatening weather moving in late in the race, this year's event featured more than a few extra theatrics in comparison to previous years.
Add in the 200th Verizon IndyCar Series win for Team Penske, and you end up with a weekend that most certainly resonated very loud in the IndyCar paddock.
A look back at major stories to emerge from the weekend is below.
Power, Penske Perfect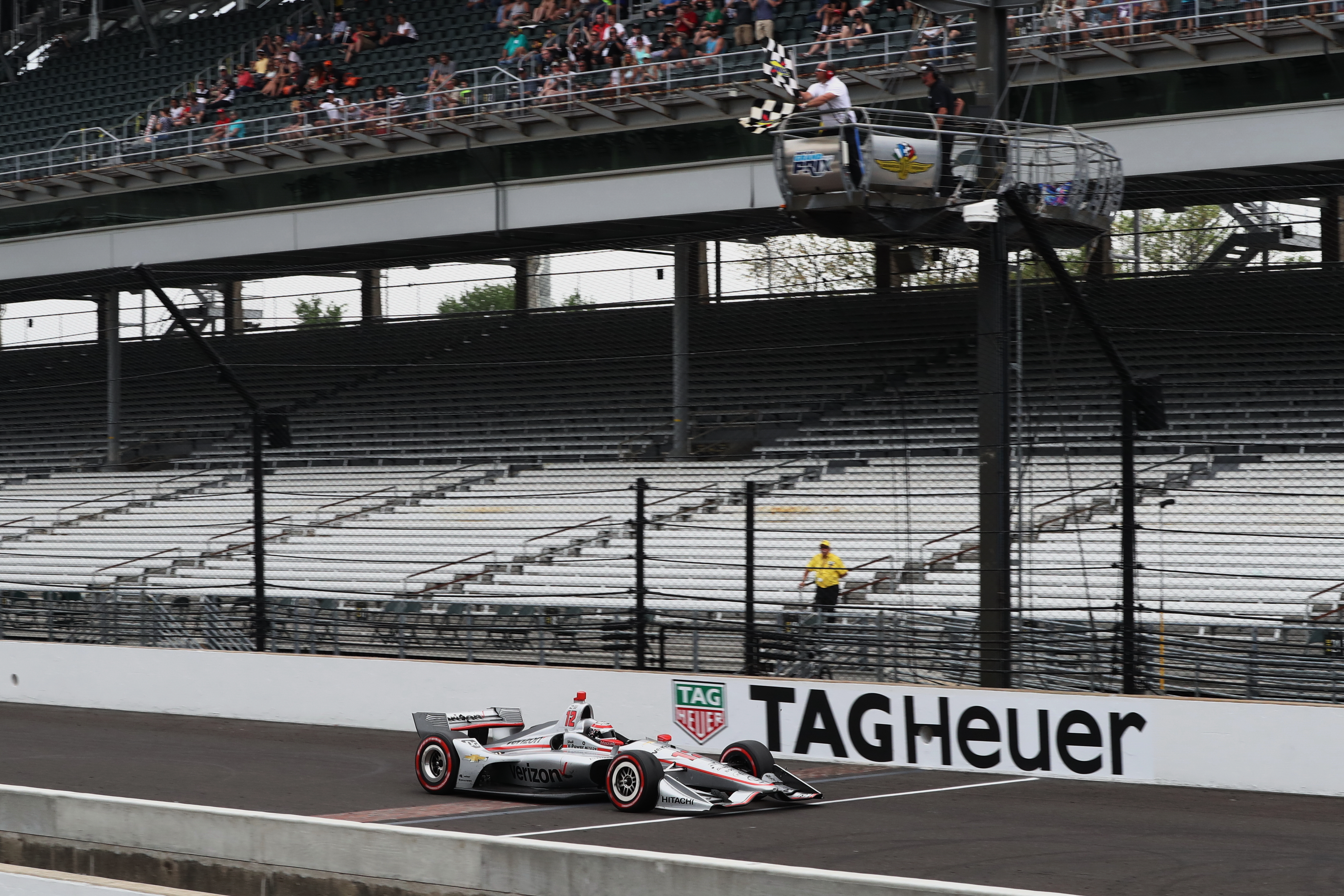 The phrase "Penske Perfect" has been a part of motorsports vernacular for a long time now. But over the weekend, you could've added "Power" to the phrase – as in, driver Will Power.
For both driver and team, the weekend was basically perfect. Power was fastest in both practices on Friday, captured the pole, and led the most laps during the race to the take win. In fact, the only session in which Power wasn't first was the final warm-up prior to the race – Chip Ganassi Racing's Scott Dixon was fastest then, with Power in second.
Further, it proved to be a milestone weekend for Power and Penske, as Power tied Helio Castroneves for the most Penske IndyCar wins (30) and Penske scored its 200th IndyCar win as a team.
Indeed, the weekend could not have gone much better for them.
"It's been a slow start (to the 2018 season) for us, so it's just fantastic to get the win. But 200 wins in IndyCar just shows Roger's determination and the way his team works and his passion for winning," Power said afterward. It's a real pleasure to drive for him. You're given equipment week in, week out to win, and yeah, I have to say it's amazing to be a part of that history of Penske Racing because it's such a deep history."
It's also appropriate that the milestone came at the Indianapolis Motor Speedway, the track at which Penske has won the most times of any IndyCar track where the team has participated – including 16 Indianapolis 500 wins.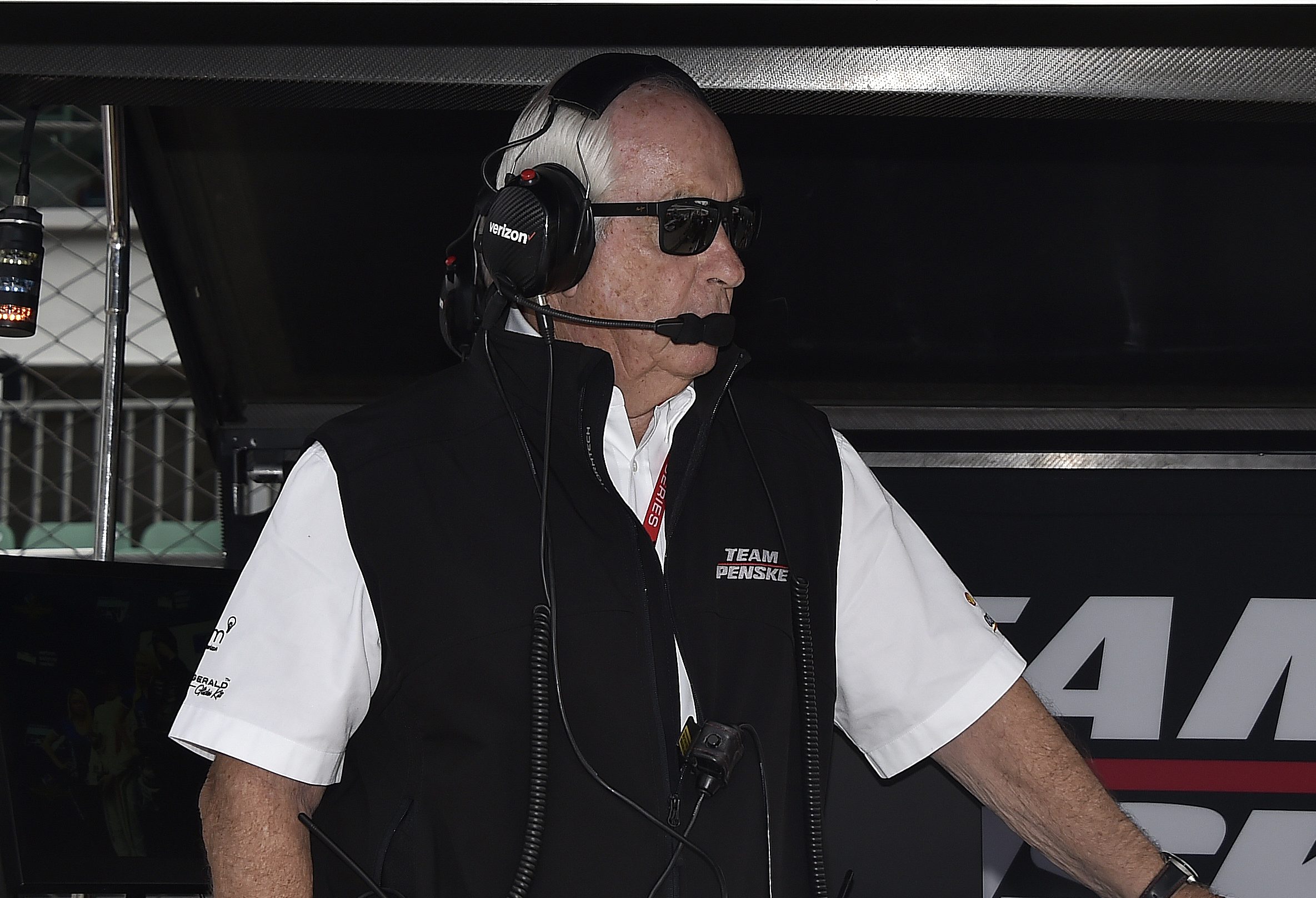 And Penske might be the favorite as preparations begin for the 102 Running of the Indianapolis 500 Presented by PennGrade Motor Oil. Josef Newgarden has two wins in 2018, including an oval triumph at the Desert Diamond West Valley Phoenix Grand Prix at ISM Raceway back in April.
Power's victory on Saturday gives them yet more momentum heading into the "500," and victory No. 17 at the marquee event could be reckoning.
Rest assured, Penske's IndyCar triumphs will only continue to grow, and there's no telling how far they'll go.
Tire Strategy Had Drivers Seeing "Red"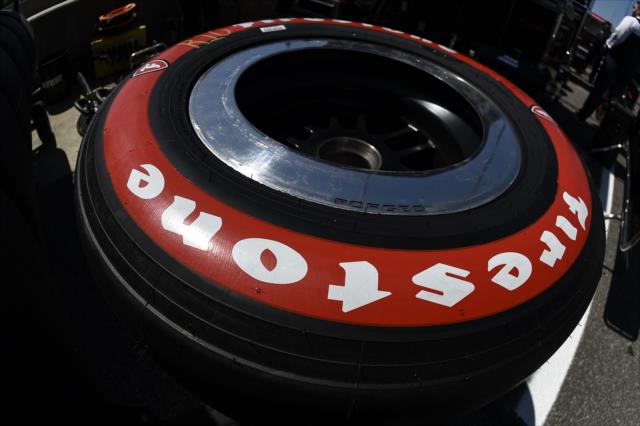 Tire strategy has become the predominant factor in deciding a race winner at the INDYCAR Grand Prix, with Firestone's alternate "red" tires ultimately proving to be the tire of choice during the race.
Take this past weekend as an example, as teams and drivers appeared almost desperate to spend as much of the race as possible on the red tires.
Scott Dixon started the race on blacks, and put on reds during his first pit stop on Lap 15. He spent the rest of the race on reds, which helped him to finish second.
Power started the race on reds, switched to the blacks early – in his second stint – to get them out of the way, and spent the second half on race reds.
Robert Wickens also started on reds, but he switched up his middle stints in comparison to Power. Wickens stayed on reds in his second stint, a move that helped him take the lead.
However, he switched to blacks for his third stint while Power went back to reds, and Power quickly closed in and retook the lead.
Indeed, tire strategy proved to be the ultimate factor in deciding the front runners. And even though fuel strategy played a role in the final stint, as everyone went into fuel-save mode to make the finish, the finishing order had been previously set up based on the tire strategies.
Misc.
In substitute duty, Zachary Claman de Melo had an impressive run in the No. 19 Paysafe Honda for Dale Coyne Racing. The 20-year-old, called in to sub for Pietro Fittipaldi, enjoyed a strong battle with veterans like Helio Castroneves and Tony Kanaan, and he gave them all they could handle too. Claman de Melo even ran inside the Top 10 at stages. He ended up finishing 12th, but he gets better at every race and is progressing nicely in his rookie year.
Ryan Hunter-Reay deserves an "Atta boy" for battling through a persistent electrical issue to make the finish. Hunter-Reay's No. 28 DHL Honda sounded hurt for much of the race, but he nursed it all the way home to finish 18th. "We were running seventh and eighth and then we had an electrical issue that caused a misfire. It cut power on the bottom and top ends," Hunter-Reay explained. "We tried a couple on-track fixes, but they didn't work and a fix in the pits would have taken too long. So, we were running all day about half of the horsepower and had to save fuel. It was pretty much a full nightmare scenario and certainly not what we hoped for today."
Simon Pagenaud's difficult 2018 also continued, as he got together with Ed Carpenter Racing's Jordan King in Turn 2 right after the start, and both drivers ended up going through the Turn 2 gravel trap. However, Pagenaud did rebound to finish in seventh. Alas, he still languishes outside the Top 10 in the championship standings – he sits 12th, 15 points behind Marco Andretti in 10th.
Helio Castroneves had a solid, albeit surprisingly quiet return to IndyCar competition, finishing sixth in his first IndyCar race since last year's GoPro Grand Prix of Sonoma. Castroneves will now shift his focus to chasing a fourth Indianapolis 500 victory.
Despite finishing 11th after spinning, Josef Newgarden retained his championship lead, albeit by only two points over Alexander Rossi, who finished fifth. Sebastien Bourdais sits third, 26 points out of the lead, while Scott Dixon and James Hinchcliffe sit fourth and fifth, 31 and 34 markers out of the lead, respectively.
And with that, the focus shifts to Indy 500 prep. Opening practice for all Indy 500 entrants is on Tuesday, 5/15.