With "Fast Friday" now in the books, attention shifts exclusively to qualifying for the 102nd Running of the Indianapolis 500 Presented by PennGrade Motor Oil.
At 35 entries strong, the race will see two drivers fail to qualify. Lap times from this weekend were all over the board as drivers experimented running by themselves vs. running in a pack – and we all realized by very quickly how big of an influence a tow can have on a lap – but some clarity finally began to come into focus on "Fast Friday."
While Marco Andretti had the fastest speed of the day, the quickest non-tow speeds came from Team Penske. Will Power led the way in that regard, followed by teammates Josef Newgarden and Simon Pagenaud – and Power's quick lap of 229.780 mph was nearly one mile per hour quicker than Newgarden's.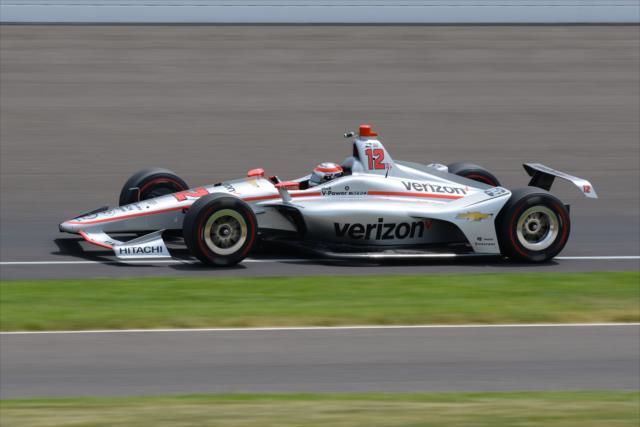 "I think the No. 12 Verizon Chevy is definitely in a good window," Power said after Friday's practice. "I think, obviously, we're fast. I know there's a lot of guys up there. I think it's going to be very tight tomorrow, so we'll know more when everyone goes. It's always that you can feel fast on Friday, and suddenly go out, no traffic, or wind changes or anything, and the car's not as good. But I felt I've been good all month, so we'll see tomorrow."
Ed Carpenter was fourth, putting four Chevrolets at the top of the non-tow board. Sebastien Bourdais was the best Honda, in fifth.
On the other end of the spectrum, some interesting names appeared at the bottom of the non-tow speed charts.
James Davison ranked 35th and last in that front on Friday, and he became the second driver to hit the wall this month – JR Hildebrand was the first on Thursday, though his contact with little more than a brush.
Davison's, meanwhile, was much more severe, as his No. 33 Jonathan Byrd's Chevrolet broke loose and backed into the Turn 2 wall in the afternoon, doing significant damage to the left side the car.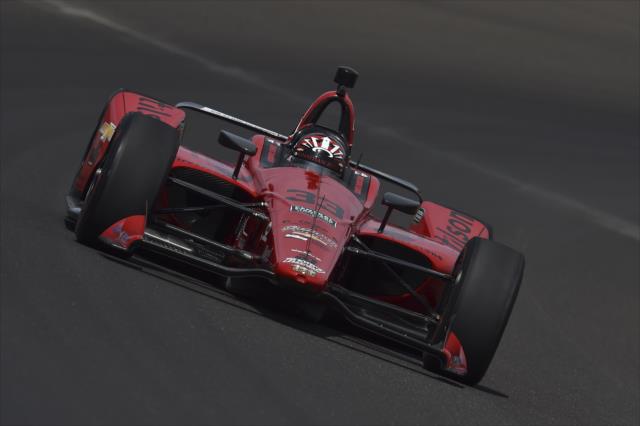 And given that they were trying a setup change as they searched for more speed, the wreck puts them behind the 8-ball even more heading into Saturday qualifying.
"Obviously, it's not ideal, but we had to try some things (on setup)," Davison said following the incident and the setup changes they made beforehand. "We're 32nd quickest, right on the bubble and we are not going to go faster just standing there and looking at it, so no regrets there. I have been having a fantastic time with this AJ Foyt/Byrd/Hollinger/Belardi team. We'll regroup, see what we can pull out of the bag tomorrow and give it everything again."
The driver directly ahead of him was somewhat more puzzling. Graham Rahal, who had the outright fastest lap on Thursday, was 34th on the non-tow chart on Friday. Until this point, the team seemed to be in no danger of being on the bubble. But, that may be in doubt heading into qualifying.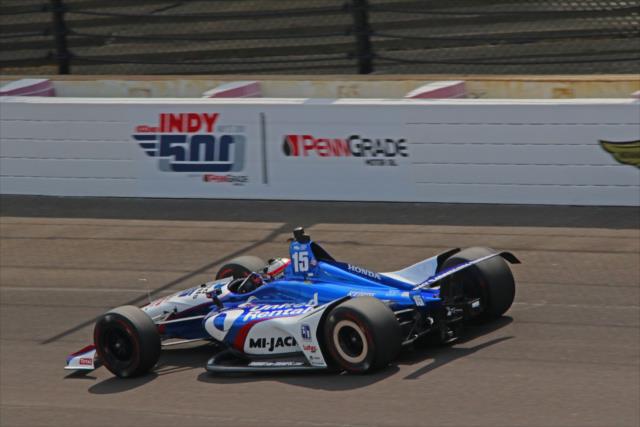 "It was a tough day for us," Rahal lamented. "We've got a lot of work to do. We don't seem to have the pace. We're trying everything we can possibly but we're just not quite there yet."
Kyle Kaiser and Pippa Mann were 33rd and 32nd on the non-tow list on Friday, and while those numbers would barely put them in the field of 33, they will most certainly want to improve upon them to better their chances.
Jay Howard and Sage Karam were 31st and 30th, but their pace may be indicative of experimentation with setups rather than outright pace. Howard was solidly quick in previous days, and Karam has been one of the quickest all week – he was fifth quickest overall on Thursday – and could enter the weekend as something of a darkhorse.
One driver who made a leap forward was Conor Daly, who ranked 26th in non-tow speeds after spending the week below 30th. He and the Dale Coyne Racing with Thom Burns Racing team will want to find a little more speed out of the No. 17 United States Air Force Honda, but their prospects are looking better ahead of qualifying.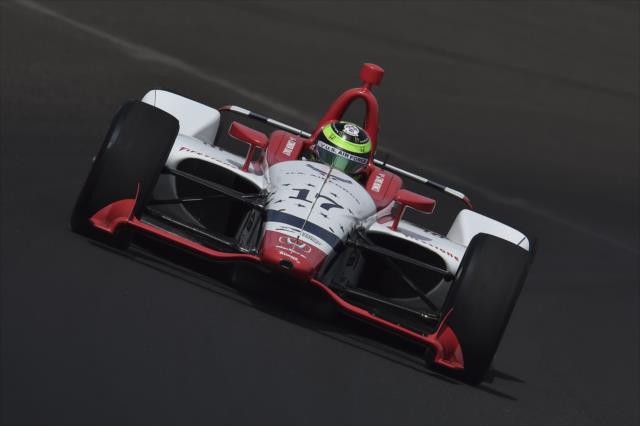 "We feel pretty good with how our practice went today," Daly asserted. "The balance was good, right where we ended it yesterday, and today was just about trimming, and each step we trimmed, the car was comfortable. Do we have the overall speed of our teammate Sebastien (Bourdais)? Probably not, but we're not too bad. We're really happy with the car."
In short, Saturday qualifying – "Bump Day" – remains something of a mystery. And the list of drivers potentially on the bubble includes a couple surprises.
The non-tow speeds are below. A final practice before qualifying will run from 8:00 a.m. to 9:30 a.m. on Saturday morning, with qualifying beginning at 11:00 a.m.