That Rahal Letterman Lanigan Racing put all three of their cars into the 102nd Running of the Indianapolis 500 Presented by PennGrade Motor Oil may be something of a surprise.
The non-tow charts on "Fast Friday" looked somewhat bleak, especially for full-time drivers Takuma Sato and Graham Rahal – Sato was 25th while Rahal languished in 34th. Oriol Servia, in the No. 64 Honda in a joint effort with Scuderia Corsa, was best of that threesome, ending up 20th on the no-tow board.
Saturday looked even more bleak, especially for Rahal and Servia. Rahal, who was one of the first drivers to make a qualifying attempt, turned in a four-lap average of 225.407 mph, which didn't seem fast enough to make the show.
Yet, as the day went on, it proved to be just enough. Rahal was never in genuine jeopardy of getting bumped – he was never bumped out and had no fewer than four drivers in between him and the first car out of the field before Jack Harvey made a big jump on his second run to go up to 27th.
Still, that only knocked Rahal down to 30th, and even though he did not improve on his second attempt, it was still enough to put him in the field.
"We're in the show and that's probably as much as I can ask for. We get to go racing," Rahal said afterward. "Obviously, we have our work cut out for us back where we are but it's a long race and anything can happen. We will finish it up tomorrow to get our final starting position."
Servia's day, however, was much worse, as he and the team had to wave off after a major handling problem.
His second attempt wasn't much better, forcing them to make a third attempt in the final hour. This time, however, things were much better – his four-lap average of 225.007 mph was enough to put him in 31st, and he was able to sneak into the field.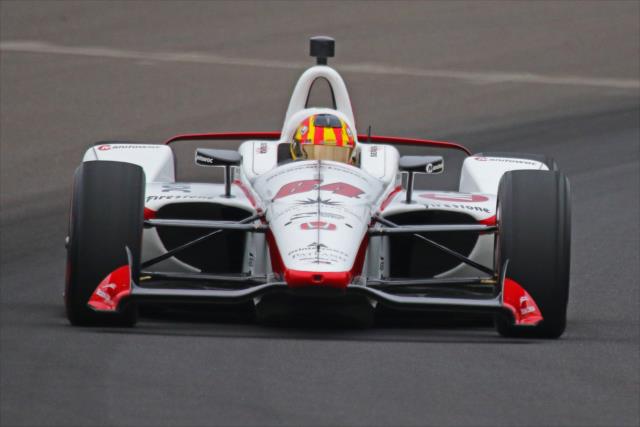 "It's been probably the biggest roller-coaster of my life, just today," Servia quipped.
He added that the laps he spent on track were the most hair-raising that he has ever experienced.
"It was just the hardest I've driven – the hardest 12 laps I've driven ever," he said of his three qualifying attempts. "When the car is off, it's not right, at a speedway like this, there's not much you can do apart from trying not to crash, which is what I did. It was really difficult. At that point (on the last run), you're committed. (Like what happened to James Hinchcliffe), if you come in, you might not have a chance to go out again. I knew I had to try to stick it in. I'm happy for the effort, and we'll see what we've got tomorrow."
Takuma Sato fared the best of the three, though he wasn't exactly happy. Sato could do no better than 29th with a four-lap average of 225.513 mph.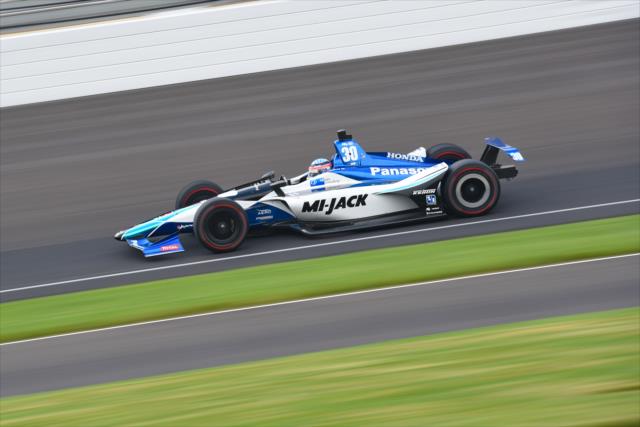 Sato explained that track conditions didn't mesh with their setup, but their lack of speed was a much bigger issue.
"The track conditions were not necessarily good, but we are lacking speed, for sure," he explained. "I ended up lifting off the throttle because I simply couldn't make the corner (on the third lap). We have a lot of work to be done. We gathered a lot of data over three cars and it's going to be a long night."
The three RLL drivers will look for better qualifying performances on Sunday.