James Davison and Kyle Kaiser had uphill battles ahead of qualifying for the 102nd Running of the Indianapolis 500.
Davison, in a one-off joint effort involving A.J. Foyt Racing, Jonathan Byrd's Racing, and Belardi Auto Racing, appeared to have enough speed to make the "500" field, but a crash on "Fast Friday" put all those hopes in big jeopardy as the team needed to scramble to repair the No. 33 Jonathan Byrd's Chevrolet in time for qualifying.
However, thanks to a herculean effort that saw the team stay at the track until the early hours of Saturday morning, the car was repaired in time for qualifying, and the team survived a chaotic final hour that saw Conor Daly, James Hinchcliffe, and Pippa Mann all vying alongside them for the final two spots in the field.
In the end, Davison survived the bumping to make the 33-car field, taking the 33rd and final spot in Saturday, and saw a dramatic increase in speed on Sunday to average 226.255 mph, putting him a very solid 19th on the grid.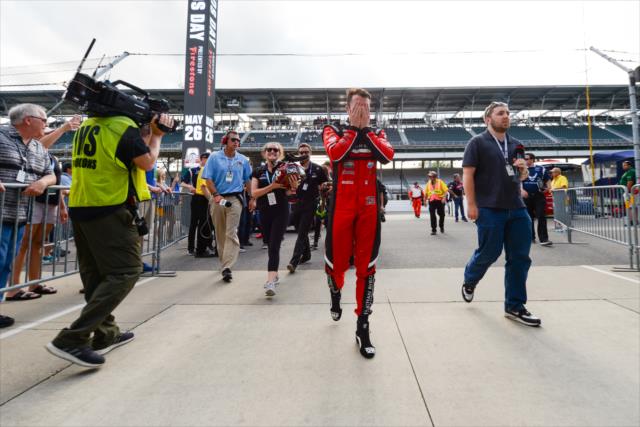 "It's been an incredible weekend for the team after our mishap on Friday," Davison revealed after Sunday's qualifying.
He continued, "We had to endure a very long night, obviously it's always depressing when you have a crashed car around here. We punched above our weight on bump day, and got ourselves in, but didn't show our hand. We really laid it down on pole day to move from 33rd to 19th. It's basically two days in a row the team has been rewarded for their hard work, making the show and moving up 14 positions on the grid. Unexpected results are always really nice in motorsports and we got that today with our improvement, substantially. Just very proud of the entire team and want to keep the momentum going next week."
Conor Daly, too, had a stressful Saturday, as his No. 17 United States Air Force Honda – a joint effort with Dale Coyne Racing and Thom Burns Racing – lacked speed most of the week.
"Fast Friday" yielded some promise, as his quickest no-tow speed was 226.752 mph, good enough for 26th on the no-tow chart that day.
Saturday, however, proved a struggle. Unable to find the speed on his first two runs – he was bumped out of the field after his second attempt – he needed a third and final effort to make the field.
A four-lap average of 224.874 mph didn't leave him much wiggle room, but it was just enough to get Daly into the field, as he took 32nd on the board. He'll start 33rd after averaging 224.429 mph on Sunday.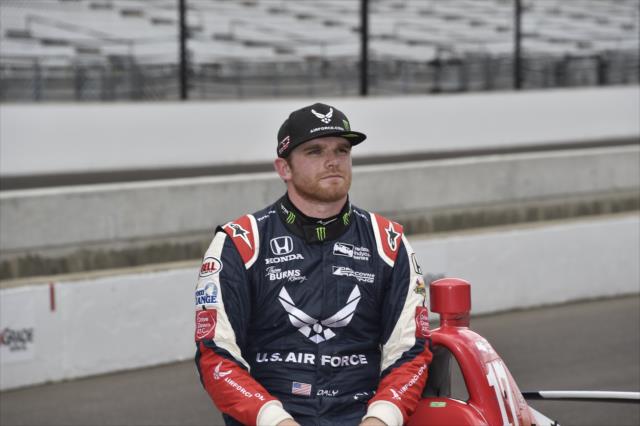 "No dramas (on Sunday), but we're fighting for miles an hour. All I can do is put my foot down and do the best we can for our incredible partners at the U.S. Air Force. It's incredible to be here with them and at this point, I'm just thankful to be in the field. I'd like to be a lot quicker, but we'll see what we can do in practice tomorrow to improve our race car," Daly detailed after Day 2 of qualifying.
Kyle Kaiser and Juncos Racing faced a similar uphill battle, but theirs was down to experience. Juncos was entering its second "500" after debuting last year, and their debut wasn't exactly a smooth one.
Spencer Pigot and Sebastian Saavedra only qualified 29th and 31st respectively, though Saavedra was able to finish on the lead lap in 15th. Pigot, meanwhile, fought major handling issues all race long and languished six laps off the lead at race's end, finishing in 18th.
The 2018 outing didn't appear much easier, as the team tackled it with rookie driver Kyle Kaiser, with last year's Indy Lights Presented by Cooper Tires champ trying to make the "500" in his first attempt.
"Fast Friday" looked to be a bad omen, as they were 33rd on the no-tow speed charts at the end of the day.
But, Saturday qualifying saw a drastic turn in fortunes, and to the positive side. Kaiser qualified with a four-lap average of 225.934 moh, good enough for 21st at the day's end, and putting them well clear of any bumping drama.
His Sunday run of 226.398 mph exceeded expectations even further, and he will start Sunday's race in 17th.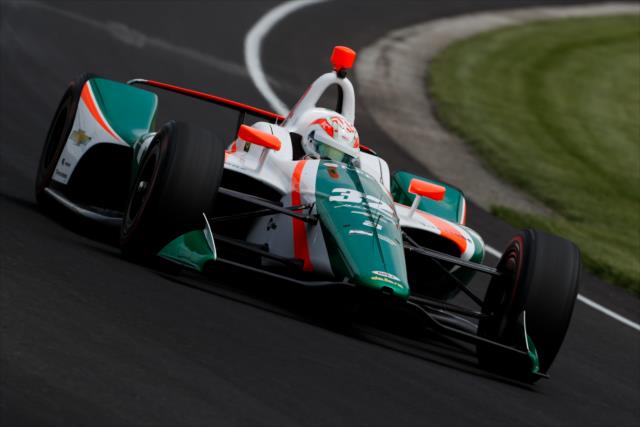 "What an amazing day. I am in shock right now that we are going to be starting 17th for the 102nd Running of the Indianapolis 500," an elated Kaiser exclaimed after Sunday. "It was a stellar performance by the team. They gave me a super quick car for qualifying. The conditions were very challenging as the wind picked up and it got really hot, but we made it through and put in the best lap in these conditions. I am so proud of the entire Juncos Racing crew and I am thrilled to represent NFP in the race next weekend."