The Sunday of Memorial Day Weekend continues its traditional place on the motorsports calendar as perhaps the biggest weekend of the year, with three marquee events all happening on the same day.
The Coca Cola 600, the 102nd Running of the Indianapolis 500, and the Monaco Grand Prix are all crown jewel events in their respective series, and things kickoff in the principality on Sunday morning.
Monaco, the "Grandest Grand Prix of all," is exactly that…grand. Lined with multi-million-dollar yachts, over-the-top luxurious buildings, and a who's who of the rich and famous, and it's hard to imagine an event with more glitz and glamor.
But don't be too distracted by the spectacle – there is a race to be run, and a pivotal one at that.
A Monaco victory is considered to be one third of the international racing "triple crown" – joined by the Indianapolis 500 and the 24 Hours of Le Mans. As such, winning this race carries the most weight of any Formula 1 Grand Prix, and a victory here can help make a driver's career.
Key talking points are below.
Get Hyped…for Hypersofts
Pirelli's newest compound, the hypersoft tires, make their race debut this weekend in Monaco.
Teams have already sampled the hypersoft tires at the Circuit de Barcelona-Catalunya, both during pre-season testing and during a two-day test there following the Spanish Grand Prix.
All F1 teams have loaded up on the pink-sidewall tires, meaning they will be the tire to have all weekend long. Expect lap records to be obliterated this weekend.
Ferrari Looks to Rebound from Spanish Grand Prix Drubbing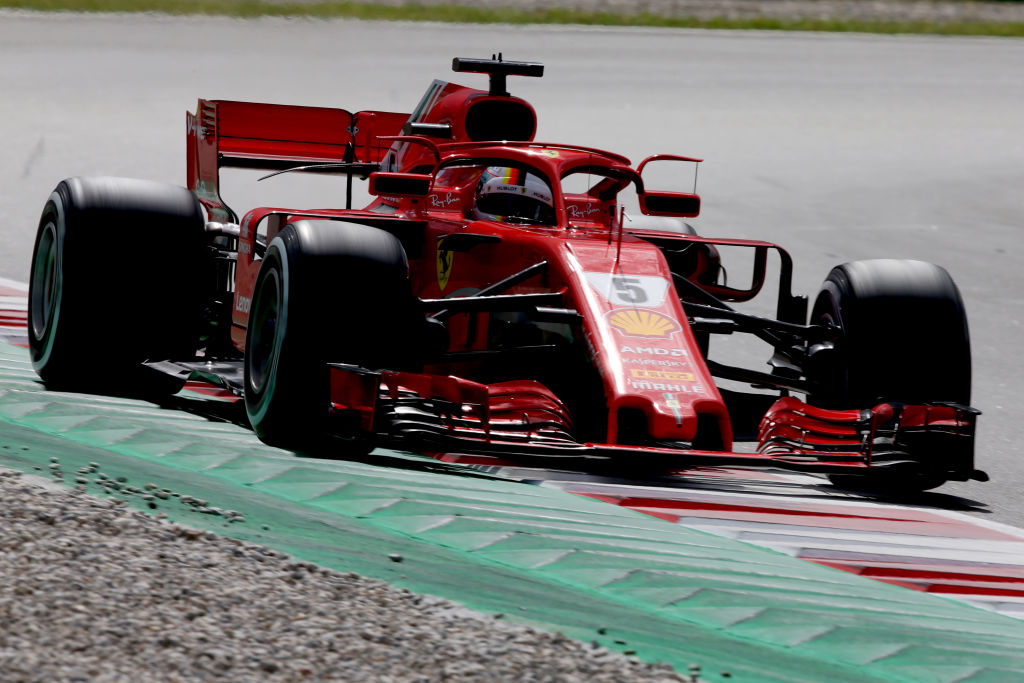 At the Spanish Grand Prix, for the first time all year, Ferrari was genuinely outpaced by Mercedes. In fact, Ferrari was thoroughly outpaced by Mercedes, with Lewis Hamilton and Valtteri Bottas qualifying 1-2 and then cruising to a 1-2 in the race.
Sebastian Vettel meanwhile, was left in fourth when a decision to pit for new tires under a Safety Car allowed Red Bull Racing's Max Verstappen up into third, and Vettel was never able to get back around. Teammate Kimi Raikkonen, in the sister SF71H, retired after 25 laps with a turbo problem.
Last year, Ferrari swept the Monaco front row, with Raikkonen on pole, while Vettel emerged as the race winner, ahead of Raikkonen in what was a 1-2 for Ferrari.
The Monaco track will well be better suited to the Ferrari design, so expect them to bounce back with vigor this weekend.
Red Bull Racing a Genuine Threat for Victory?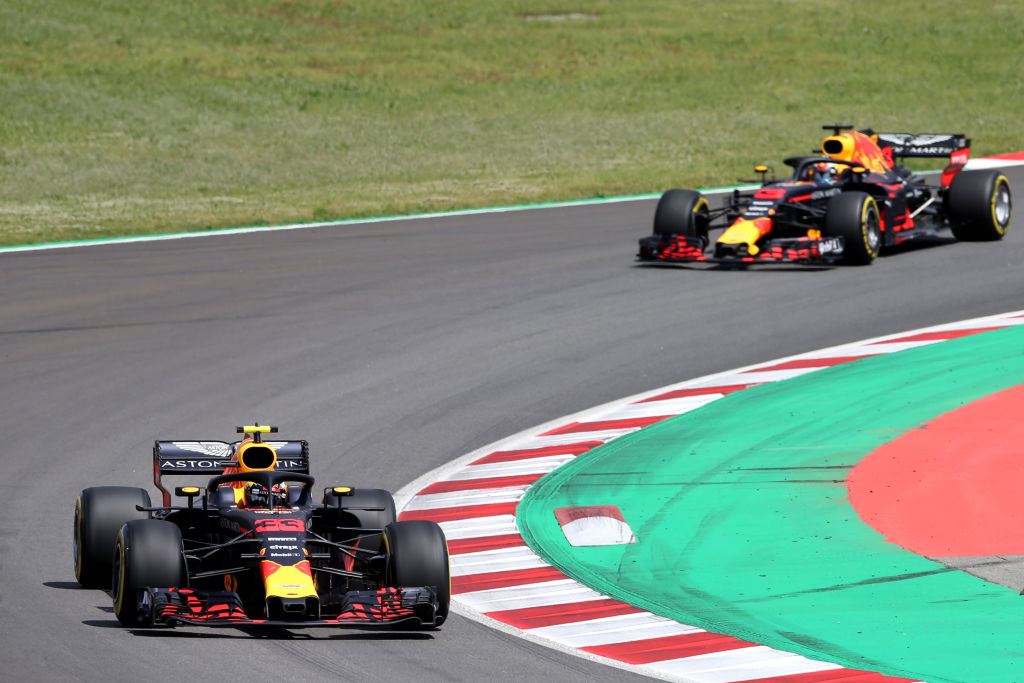 On pace, Red Bull is somewhat down to Ferrari and Mercedes. But, their strength is in slow-speed corners. And with slow-speed corners in abundance around the principality of Monaco, Red Bull could be a legitimate threat on pace.
"There are mainly a lot of slow speed corners in Monaco. This last sector has been really good for us (in Barcelona), so I expect a good weekend in Monaco if we can find the right set up," said Max Verstappen in a story posted on Crash.net.
Verstappen added, "Looking at the last sector (in Barcelona) and then looking at Monaco with the type of corners there, I think we have a very good chance, yes."
Red Bull has triumphed before at Monaco, taking three straight wins between 2010 and 2012 with Mark Webber (2010 and 2012) and Sebastian Vettel (2011). And, a 2016 victory with Daniel Ricciardo appeared to be for the taking before a pitstop error gave the advantage to Mercedes and Lewis Hamilton.
Don't be surprised if either Verstappen or Ricciardo has the speed to fight for a victory.
Welcome Back Alonso!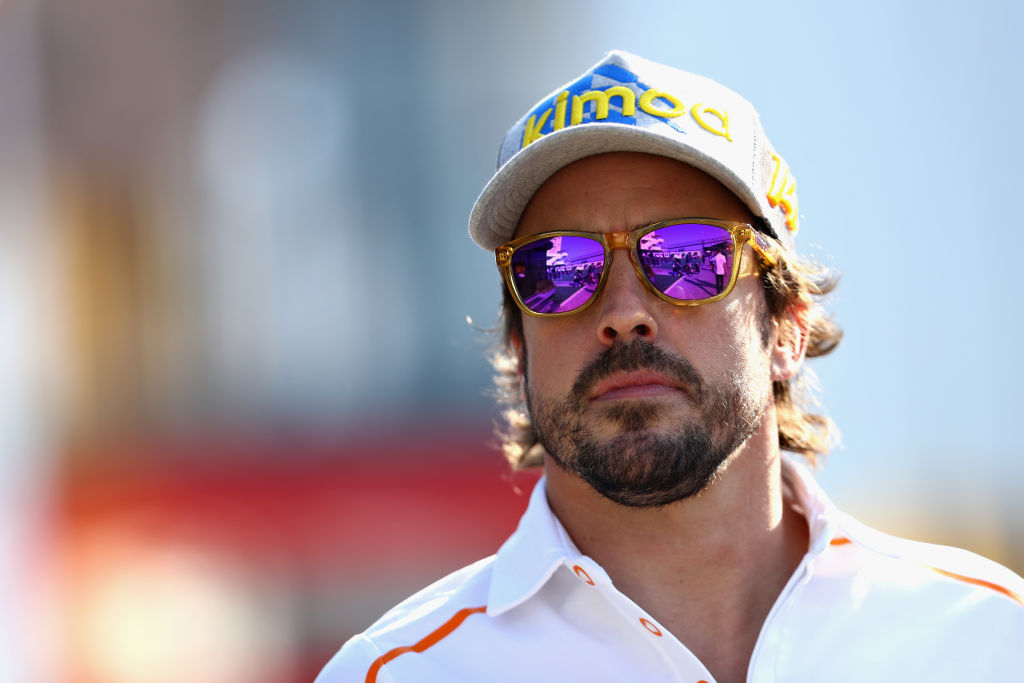 Fernando Alonso returns to Monaco after a year's absence due to his appearance in the 2017 Indianapolis 500.
His Renault-powered 2018 McLaren MCL33 appears to be a much sharper tool than last year's Honda-powered MCL32, but that doesn't mean Alonso enters the weekend expecting big results.
Indeed, the McLaren package is still only good enough to be a mid-field contender, albeit at the sharp end of the mid-field as Alonso has three finishes of seventh, one finish of fifth, and one finish of eighth in five races so far, meaning he has scored points in every outing.
Of course, Monaco's infamous nature as a tough track to make passes on means qualifying will be at a premium, and that has been one of the McLaren's pitfalls in 2018 – it was not until the last race in Spain that Alonso broke into Q3 for the first time all year.
However, McLaren brought a slew of updates to the MCL33 in Spain, and Alonso hopes the improved form will carry over into Monaco.
"Monaco is one of those tracks that tends to level the playing field a little and it's a bit like throwing a dice," he detailed in a piece on Crash.net. "As we saw in Spain, even if you qualify well it doesn't mean you won't fall victim to drama which can change things around."
Alonso finished, "So, we need to maximize everything on Saturday, and then fight hard on Sunday to earn as many points as possible."
The weekend schedule in Monaco is slightly different from a usual weekend. Practice opens on Thursday, not Friday – Friday is actually an off day for the team. But, Saturday and Sunday get back to the usual routine.
Qualifying rolls off 8:55 a.m. ET on Saturday 5/26, with Sunday's race rolling off at 9:00 a.m. ET.