The history of Team Penske at the Indianapolis Motor Speedway is a storied one that features 16 Indy 500 wins, including a pair of four-time winners in Al Unser and Rick Mears, and number of utterly dominant performances.
Yet, they'll head to this year's 102nd Running of the Indianapolis 500 looking to avenge a pair of relatively subpar performances in each of the last two years.
Power was the only Penske driver to finish in the Top 10 in 2016, with Helio Castroneves and Simon Pagenaud finishing 11th and 19th after fuel strategy intervened late in the race. And last year, all the Penske cars were somewhat down on pace compared to other teams, notably the Honda cars.
Power was the only Penske driver to qualify for the Fast Nine Pole Shootout last year – he qualified ninth. Juan Pablo Montoya and Helio Castroneves were 18th and 19th in the grid, while Josef Newgarden and Simon Pagenaud were 22nd and 23rd.
And only Castroneves was in winning contention in the final laps as he battled eventual winner Takuma Sato – Montoya was sixth, while Pagenaud was 14th and the only other Penske running at the end. Both Newgarden and Power crashed out on Lap 183.
This year, however, could see a return to the dominant form we're used to seeing from the Penske outfit. All four cars entered – Pagenaud, Power, Newgarden, and Castroneves – qualified inside the top nine, with Pagenaud and Power on the front row.
They have all been near the front of the time sheets, especially in laps without a tow from another car, and the indication is that the Penske cars may be the fastest ones in the field.
All told, it leads to very high expectations for a team that already expects highly of itself.
Leading the way for Penske is current points leader and defending IndyCar champion Josef Newgarden. Newgarden's best Indy 500 finish is third in 2016, but he only has one other Top 10 there – ninth in 2015.
But, with an IndyCar title now under his belt, Newgarden has his eyes set on an Indy 500 win.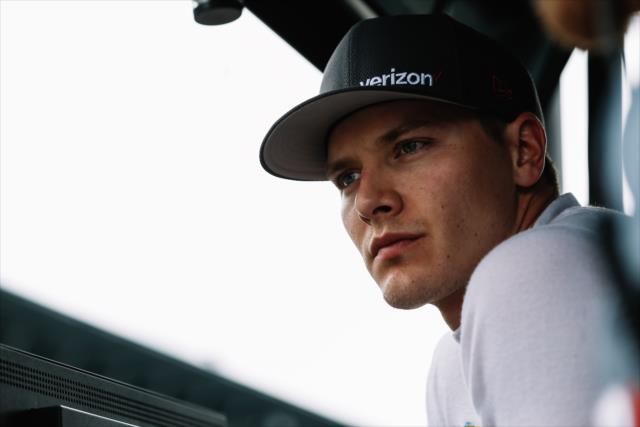 "I think Indianapolis…is certainly next on the list for me," he detailed in a press conference ahead of qualifying. "It's not next on the list for the team, they've won it many times. The good thing is we have four great opportunities, especially having Helio back. I think we have one of the best opportunities in the entire field to win this race."
Pagenaud, like Newgarden, is also looking for his first Indy triumph, though his record there isn't quite as good. He has been fast at Indianapolis Motor Speedway, but only has two Top 10s to show for it – eighth in 2013 with Schmidt Peterson Motorsports and tenth in 2015 in his first year with Penske.
And a Pagenaud win would be somewhat historic – it would be only the fourth time a French driver has won the "500," and the first since 1920 (Gaston Chevrolet).
Pagenaud explained that this race always holds a place as a top priority, and that success at Indy is all about preparation.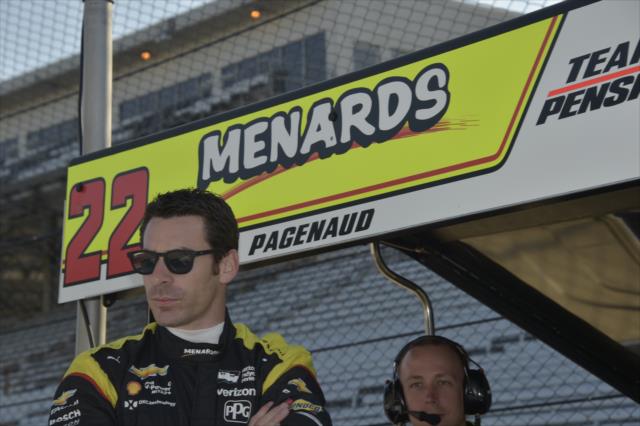 "It really is our number one goal. In Roger and Tim's heart, it's the most important one," Pagenaud declared. "We prepare really hard. The team does a fantastic job at just understanding every bit and component of this new aero kit, trying to extract the best out of the equipment."
Pagenaud added, "On the driver side, there's a lot you can do obviously to review the past races, try to focus yourself, try to put yourself into the race before it happens, try to just improve. That's what we try to do every day. That's the goal. That's why this group is so good. We push each other so hard that you always try to push the limits away."
Power, the man who delivered Penske his 200th IndyCar win, is no stranger to success at IMS, having won the Grand Prix on the IMS Road Course three times. But, he is yet to find Victory Lane on the oval, and that leaves a void in an otherwise stellar career.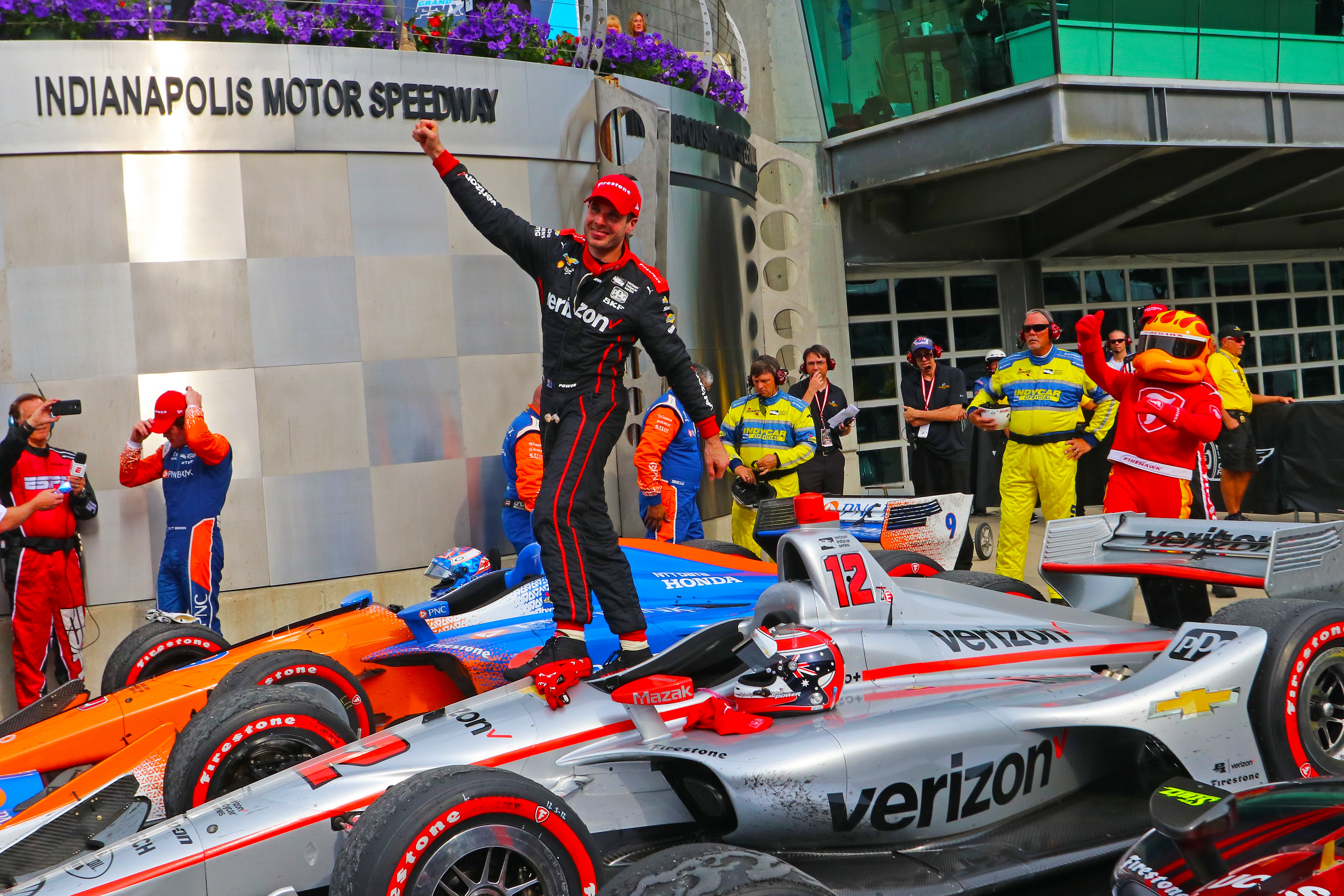 Power spotlighted the opportunity in front of him, and detailed that running in traffic has been a strength thus far through practice.
"It's fantastic to have that opportunity. Obviously very focused on (trying to win)," he revealed. "I feel like we have a really good opportunity to win this year. I mean, I think Chevrolet has brought a really good engine. I feel like we're really fast. Running in traffic and such, I felt like we've been pretty strong, especially when you get to the front."
Castroneves is the only Penske driver with Indy 500 wins on his resume. But, with three wins to his name, Castroneves is more than familiar with IMS glory.
Now a part-time IndyCar driver who races full-time in the IMSA WeatherTech Sports Car Championship with the Acura Team Penske outfit, Castroneves' sole focus is on getting that elusive fourth win.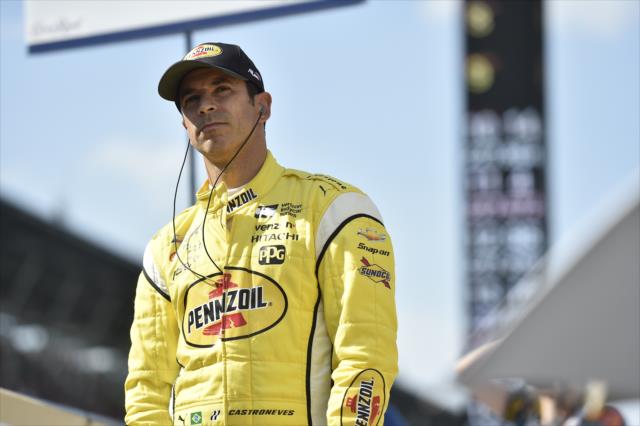 And he has momentum on his side too, coming off a debut IMSA win for the Acura Penske outfit at the Mid-Ohio Sports Car Course. A fourth Indy 500 win would put an exclamation point on the month for Castroneves.
"I think about it every day," he said when asked about how often he ponders getting that fourth win. "It was one of those incredible ones, I have phenomenal car, the Pennzoil car was really strong last year. Obviously coming back here, first of all, I want to thank Roger and (team president Tim Cindric) for giving me the opportunity to be back at the Indy 500. It's such a special place for so many people. Just to be back and able to continue our goal and pursue for the number four, it's incredible."
Pagenaud and Power will flank pole sitter Ed Carpenter on the front, starting second and third respectively. Newgarden starts fourth, while Castroneves will start eighth.