Round 7 of the 2018 FIA Formula 1 World Championship sees its first visit to North America for the Canadian Grand Prix.
Mercedes' Lewis Hamilton enters the Canadian Grand Prix leading Ferrari's Sebastian Vettel by 14 points, hardly a comfortable margin at this point in the season.
Ranked third is Daniel Ricciardo. At 38 points out of the lead, his presence in the title picture makes for an intriguing prospect. He'll need a little bit of luck to make some more headway, but far more strangers thing have happened…and Ricciardo did get his first career F1 win in Canada back in 2014, so he has a good history at the Circuit Gilles Villeneuve.
The Monaco Grand Prix fit right into the wheelhouse of Ricciardo and the Red Bull Racing RB14 chassis – Ricciardo was fastest in all three practices, qualified on pole with a lap record, and overcame an MGU-K failure to score a dominant Monaco victory, his first on the streets of the principality.
But, with Mercedes and Ferrari appearing to have a pace advantage on other tracks, a repeat of Ricciardo's Monaco triumph may not be as likely.
And yet, the Circuit Gilles Villeneuve is known to produce a few surprises, so who's to say Ricciardo and Red Bull can't find lightning in a bottle?
Talking points ahead of the Canadian Grand Prix are below.
Hamilton Looks to Add to Championship Lead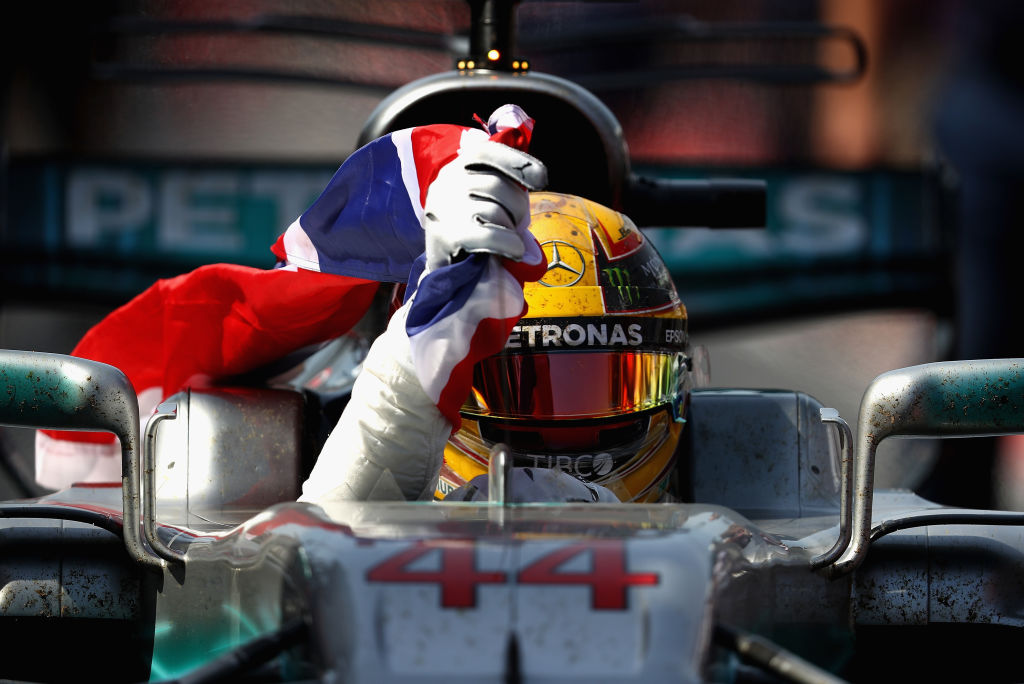 Championship leader Lewis Hamilton entered Monaco on the heels of back-to-back wins, yet he seemed almost consigned to the fact the Ricciardo and Red Bull just had the better package for Monaco.
"A big congratulations to Red Bull and Daniel, they did a great job this weekend and were quickest all weekend. It would have been nice to be second," Hamilton said of the Monaco race in a story posted the U.K.'s The Express.
However, with Monaco expected to be an anomaly of sorts, expectations are that Hamilton and Mercedes should be the favorites again in Canada, which has been a playground of sorts for the four-time world champion.
Hamilton has six career wins in Canada, including his debut victory in 2007, and he has won the last three Canadian races in a row.
With Mercedes expecting to be back on top form after a slight dip in Monaco, don't be surprised if Hamilton is his usual, dominant self.
Ferrari, Vettel Hope to Regain Early-Season Form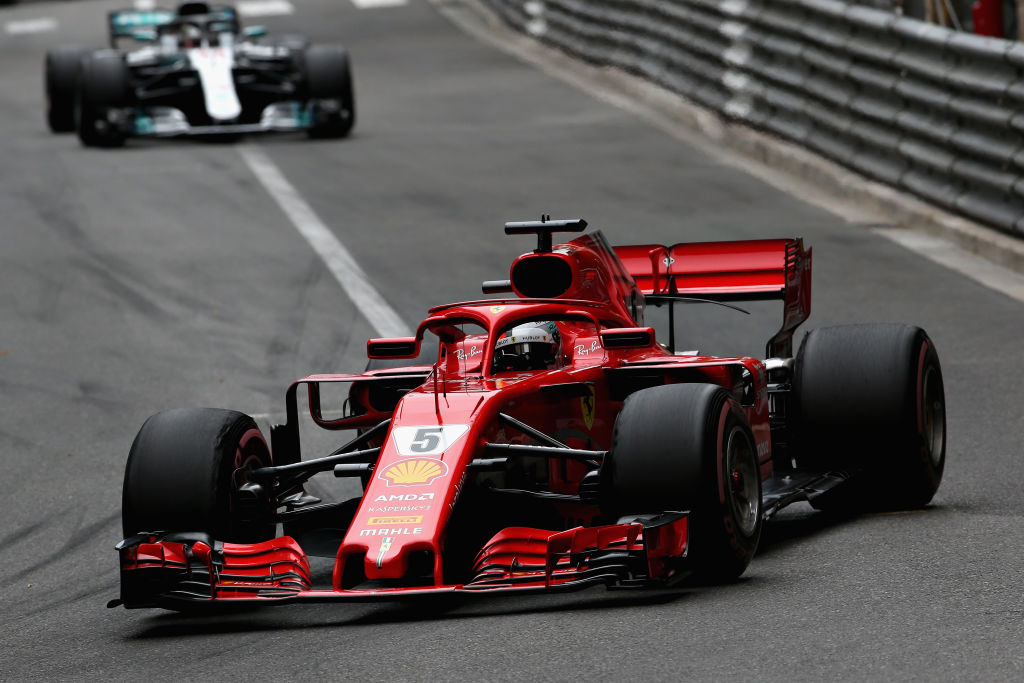 Since opening the season with back-to-back wins in Australia and Bahrain, Sebastian Vettel only has one podium – his second-place at Monaco.
Although he has shown pace to win at times, such as in China and Azerbaijan, the results have not been as forthcoming, and leave Vettel 16 points adrift of Hamilton entering Canada.
And given Hamilton's aforementioned history at the track, this may be a weekend of damage control for Vettel and Ferrari.
Meanwhile, teammate Kimi Raikkonen, whose future with the team seems somewhat in doubt – his contract is up after this season – will aim to be back on the podium after finishing fourth in Monaco.
Ricciardo Set for Grid Penalty, Verstappen Looks to Right the Ship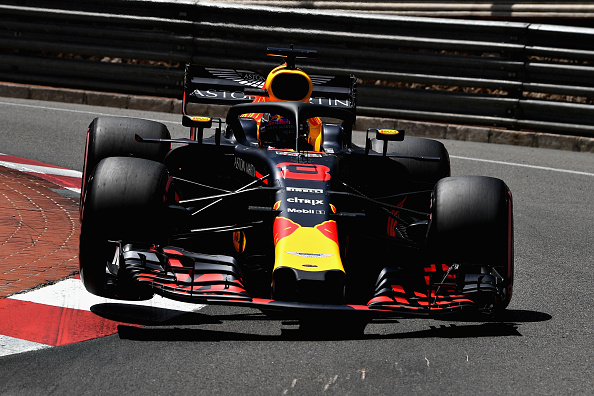 As a result of the MGU-K failure in Monaco, Ricciardo's RB14 will feature some new parts and pieces in Canada, which means he'll be facing a grid penalty of some kind.
"(Ricciardo) will definitely be taking some penalties in Montreal, we haven't heard at the moment just how many," chief technical officer Adrian Newey was quoted as saying in a story posted on Formula1.com. "One of things there is whether the battery was damaged or not in Monaco, so until we know that from Renault we don't know exactly what we're facing."
Newey added, "The [MGU-K] is definitely a penalty. I rather doubt it [can be reused], considering it caught fire and was a burnt out, charred wreck," he said. "I would be somewhat surprised at that one."
Teammate Max Verstappen, meanwhile, enters the weekend hoping to rebuild a reputation that has taken quite a few (literal) hits lately – he has had multiple on-track incidents and contact this year, which have combined to be a massive black mark on the 20-year-old's still young F1 career.
Although several people have thrown rather scathing criticisms at Verstappen in recent weeks, the aforementioned Newey is confident that Verstappen can shake off his run of incidents and regain the form that saw him win twice at the end of 2017.
"He can try and shrug off everybody else's comments and opinions but when you've had a run like that, you question yourself a bit. Of course you do. But I think he's tough enough that he'll come through that," Newey asserted in a piece in the U.K.'s Daily Mail. "He's had one of those bad runs. He's a great driver, he's very quick and at some point he'll shed that (poor sequence) again and be on his way."
Misc.
Montreal native Lance Stroll scored points in his home race last year. Williams has struggled mightily in 2018, and has recently replaced lead aerodynamicist Dirk De Beer with Doug McKiernan. A repeat points-scoring effort from Stroll would be a massive shot in the arm for the entire team.
Fernando Alonso had a run of points finishes to start 2018 – five in a row in fact – before DNF'ing in Monaco. Although rumors are flying around about his status for 2019, Alonso nonetheless remains a full-time F1 driver, and he'll look for more points, if not a podium, in Canada this weekend.
After debuting in Monaco, Pirelli's hypersoft compound returns for its second consecutive event, which means qualifying could see more track records fall.
Qualifying for the Canadian Grand Prix will be Saturday at 2:00 p.m. ET, with Sunday's race also scheduled to roll off at 2:00 p.m. ET.