As hard as it is to believe, Simon Pagenaud entered Saturday night's DXC Technology 600 without a podium finish to his name in the 2018 Verizon IndyCar Series season.
The year has actually been very problematic for Pagenaud, with three finishes of 13th or worse – the Toyota Grand Prix of Long Beach was the low-point of the year, as he finished 24th following a Lap 1 crash after contact with Graham Rahal.
Yet, finishes of ninth (the Honda Indy Grand Prix of Alabama), eighth (the INDYCAR Grand Prix), and sixth (the 102nd Running of the Indianapolis 500), along with a 10th in Race 2 of the Chevrolet Dual in Detroit gave Pagenaud a little bit of momentum entering Texas on Saturday night, and he leaves Texas with a lot more momentum on his side.
Pagenaud managed to outduel the hard-charging Alexander Rossi in the final laps to finish second, his best result of 2018.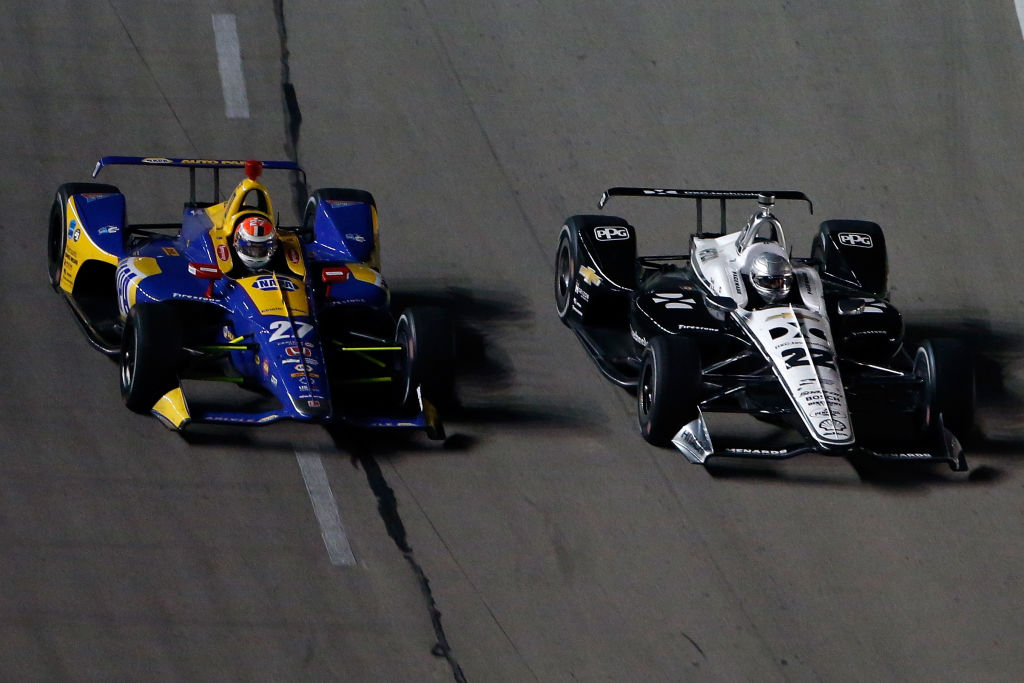 For Pagenaud, the result is a much-needed shot in the arm as he hopes to jumpstart his 2018 season.
"Just to get a good result like this for us, I think the 22 team needed a break. I think we got one tonight. For DXC, it's pretty awesome. We had about three thousand employees from DXC tonight, so it was good to have a good showing."
Pagenaud added, "This year's been a tough start. There were a lot of unknowns. Got taken out a few times, which hasn't happened in the past. It's not all unknown, not easy to understand. From then on, luck always turns around. It goes by cycle. Now it's about executing. Myself, everybody on the team, really executed well today. It's a good example of what we need to do every weekend."
Pagenaud's result serves as the highlight of an otherwise tough night for Team Penske. All three drivers battled tire blistering, with pole sitter Josef Newgarden making an unscheduled pit stop on lap 97, which dropped him from contention – he eventually finished 13th after getting a penalty for jumping a restart with 34 laps to go.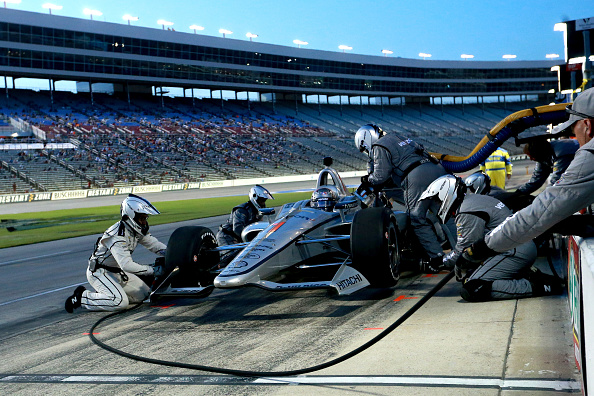 "You know, pretty much anything bad that could have happen happened tonight for the No. 1 Verizon team," Newgarden lamented. "Everyone worked real hard and the guys gave me a great car. Everyone did everything they could tonight. It was a great effort from my team. Pretty much, anything that could have went wrong went wrong tonight. That is all there is to it. We will move on to Road America."
Teammate Will Power suffered even more misfortune, crashing out on Lap 205 with Dale Coyne Racing's Zachary Claman De Melo – Claman De Melo had a run on the outside of Power exiting Turn 4, but he washed up into the rookie driver, causing both to hit the wall.
Blame was ultimately assigned to Power, who will be assessed a post-race penalty for avoidable contact.
"The guys in front of me were saving a lot of fuel and completely lifting to try and make it and (Claman De Melo) went around on the outside. Unfortunately, the timing stand was talking to me at that exact moment and I couldn't hear my spotter call, "Outside," and there was someone outside at that point. It's just a bad situation, but something that happens at a track like this. It was not (Claman De Melo's) fault," Power said of the incident.
Power's crash dropped him to third in the championship, 36 points behind new points leader Scott Dixon, while Newgarden remains in fifth, 68 points out of the lead. Pagenaud, meanwhile, moved up to eighth, and is 60 points behind Newgarden for fifth in the standings.