While Scott Dixon was running away in the final laps of the DXC Technology 600 on his way to victory, Alexander Rossi and Simon Pagenaud waged a thrilling duel for second.
Rossi, who started eighth, was on the charge from the outset – he jumped up to fifth in the opening handful of laps – and was in contention for the win late in race, running third behind Pagenaud and Dixon on a restart with 34 laps remaining.
He tried passing Pagenaud on the outside entering Turn 1 on a number of occasions, even getting a nose ahead at times on corner entry, but Pagenaud held him at bay every single time.
It left Rossi to settle for P3, his fifth podium of the 2018 Verizon IndyCar Series season.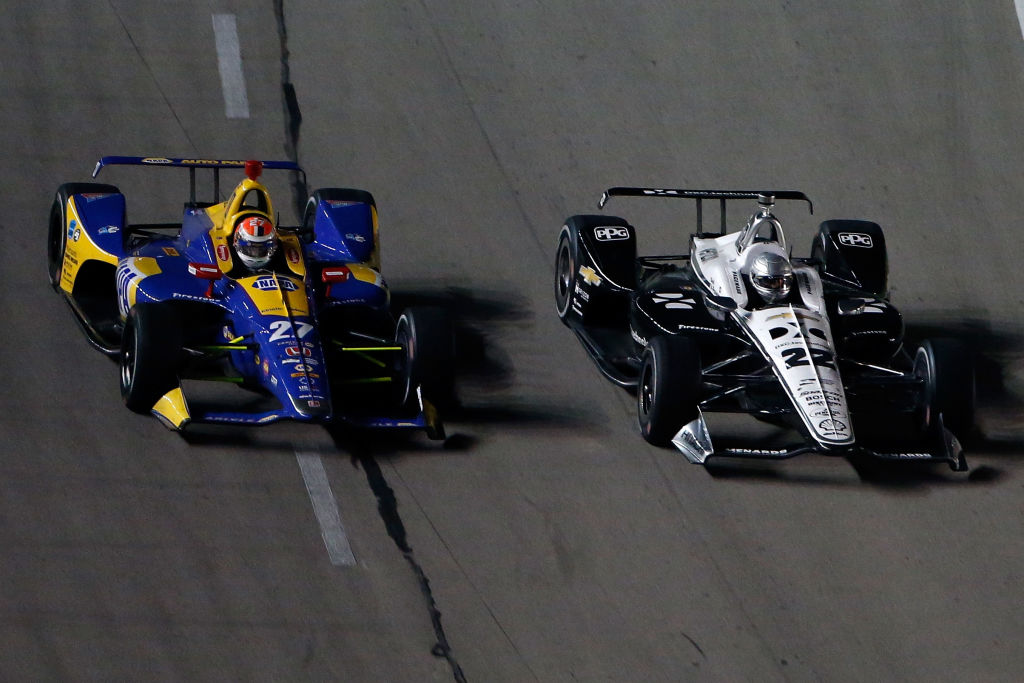 Rossi explained afterward that he was keen to not take unnecessary chances, especially in the wake of his error at the end of Race 2 from the Chevrolet Dual in Detroit.
Rossi even had a scary moment as well, braking loose in Turn 1 at one point while trying to pass Pagenaud. As a result, Rossi was sure to keep himself in check and not do anything overzealous.
"I tried I think on the penultimate restart to go high on Simon in lane two on Turn 1. That was pretty bad, almost catastrophic. After that, I realized lane two wasn't really going to be an option for us," Rossi explained.
Still, Rossi never felt that Pagenaud did anything dirty that put them in danger. Rather, he admitted that Pagenaud did a fine job of simply defending his position.
"Despite the runs I had, Simon was doing a good job covering the line into one," Rossi revealed. "After last weekend, there was really no point in taking unnecessary risks. But the NAPA car was good enough to fight Scott (Dixon) probably. I don't know if we had enough to beat him. But I think we were really good on tire life, ultimate pace."
Rossi now sits second in the championship standings, 23 points behind new leader Scott Dixon