Bo Butner admits he used to love a good drink – or two or even three – especially after a win or good finish at a drag race.
It's not unusual for racers to do that; it's practically part of the culture to have a beer or two after a long day of battling opponents on the quarter-mile.
But as the Floyds Knobs, Indiana native got more successful as a sportsman racer in NHRA competition, the more he partied. He began to sense he had a problem but always felt he could handle it.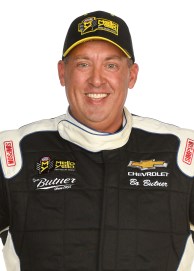 That is, until a DUI arrest prompted him to go into a 16-week, in-house rehab session at Talbott Recovery in Atlanta in 2007, the year after Butner captured the 2006 NHRA Competition Eliminator championship.
"I'm not a lot different than a lot of people," Butner told MotorSportsTalk. "I was fortunate to know I had an issue and a problem.
"I've had a great life and have been blessed. I've been racing for 22 years, and probably half of that, I was a party guy. I'd drink a lot and dabbled in other stuff. Luckily, I got some help. Talbott saved my life.
"I mean, I'm a father of four. I didn't act like it, but I was. I decided at that point I had to change my life, something needs to happen because this isn't right. You'll end up an old man alone. Your friends will die off or run off and this was the only road.
"Luckily, I only had (one stint in rehab) and I picked up one life chip. I'm going on 11 years sober now. I can't have a drop. I won't take morphine or anything over an Advil. I won't do it. There's probably a possibility I could have a drink today, but why chance it? Life's good.
"I like to say it a lot, but I've been at the right place at the right time in my life and that includes drag racing and getting sober."
When he emerged from the four-month stint in Atlanta, Butner was sober for the first time in over a decade. Interestingly, it was his love of drag racing that helped get him through – and continues to keep him through – recovery.
"As soon as I got out of rehab, I wanted to go test a race car," Butner said. "So I went off in this really fast car and I shut off at half-track. I made another run and shut off at half-track again. My crew guys asked what was wrong, and I told them, 'Man, this thing is all over the place.' They said it was as straight as it's ever been.
"Then I got to thinking, I never drove this car sober. Not literally drunk, but more in a sober state of mind because you think totally different, it's a whole different ballgame."
Getting sober was the best thing Butner could do for himself personally, but also professionally as a drag racer. It helped lead him to move to the Pro Stock class in 2015, joining with legendary KB Racing drivers Greg Anderson and Jason Line, who have seven Pro Stock championships between them.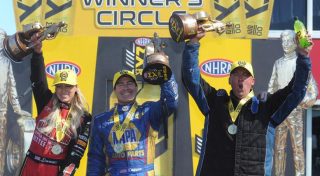 Butner couldn't have picked a stronger or more successful team to align himself with. He would earn nine runner-up finishes before breaking through with his first Pro Stock win in April 2017.
Seven months and four more wins later, Butner had climbed the Pro Stock mountain to the top, winning last season's championship.
"I beat the boss man (Anderson) in the semifinal," Butner said of last year's season-ending race at Pomona. "A little guy from Floyds Knobs, Indiana was second in the world at that point after that round.
"Greg still looked like he'd have enough points to win the championship, but I had lane choice in the final round against young Tanner Grey. I told myself I can outrun him and win this race.
"So, going back to that right place, right time thing, Tanner has a blowout in his tire at half-track and it slowed him down and I rolled on (to win). It was unbelievable. I still get chills up my back talking about it."
But just as important to Butner is how he's been able to serve as an inspiration and role model for others who are struggling with alcohol or substance abuse.
He treasures and values his white "life chip" (given to those who successfully complete abuse programs) as much as he does the world championship trophy he won last November.
"I've just been very fortunate to have a lot of support, especially from the fans," Butner said. "I'm open with everybody. I'll have people come up and give me their (life) chips. It's so awesome. It's a big community but it isn't talked about a lot."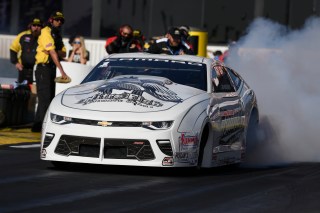 Butner takes pride in his achievements both on and off the racetrack. In addition to his Comp Eliminator and Pro Stock championships, he's also a successful businessman. He owns two car dealerships in southern Indiana, just north of Louisville, that were started by his grandfather in 1955.
But as proud as he is of his racing and business achievements, he's equally proud of being an inspiration to others.
"Anybody who knows anything about AA (Alcoholics Anonymous) knows you don't broadcast it, you don't advertise it," Butner said. "A crew chief of mine went through the same thing years before. He saw me during those times. I asked him if he thought I had a problem. He said, 'You'll know when you have a problem.' Because nobody can tell you anything. They can take you away, put you in jail, lock you up and it doesn't matter.
"(Going through treatment) has been a blessing to me. I had a good life before, raised four kids, was married – actually went through a divorce while I was in rehab – but I still had four great kids in my life and my family support. I can't complain about that. It taught me a lot. But I love when people come up to me and tell me their story because we're all the same."
Butner comes into this weekend's Fitzgerald USA Thunder Valley Nationals at Bristol (Tenn.) Dragway fifth in the Pro Stock standings, 110 points behind boss and points leader Anderson.
In the first 10 races of 2018 Butner has one win (season-opening race at Pomona), one runner-up (Gainesville, Florida) and one third-place finish (Las Vegas 4-Wide Nationals).
Success in Pro Stock hasn't changed Butner, who turned 44 on Sunday.
"I'm still the same guy at every race, you can ask any of the racers," he said.
But there's more to that, Butner said after being interviewed two weeks ago during the race weekend at Route 66 Raceway in suburban Chicago.
"I just want people to know that when I look at that mirror every morning, I'm happy with that guy I see," he said. "And I'm still able to turn this finger around and point back at me and have some blame every day. If I can do that every day, I'll be on the right track.
"I can have a reason to drink right now, I qualified ninth (that evening at Route 66), I didn't even qualify in the top half (of the 16-car field). That used to be a reason to drink, but now it's not an option. I'm proud of what we've accomplished and I'm proud to tell my story about it."