F1 Stars Head to Le Mans
The star-studded driver lineup of the 2018 24 Hours Le Mans features several names Formula 1 fans will recognize, with a couple of powerhouses even in the mix.
First, and most obviously, is Fernando Alonso, and expectations are that he'll be a favorite to win in the No. Toyota TS050 for Toyota Gazoo Racing – he partners Sebastien Buemi and Kaz Nakajima.
Unsurprisingly, the Toyotas, the sole remaining hybrids in the LMP1 class, lead the way through the first two days of qualifying, with Alonso's No. 8 leading the way ahead of the No. 7 – Nakajima set a pole time of 3:15.377, set during the first qualifying session of the week on Wednesday. (Full qualifying results can be viewed here).
But, Alonso is not the only Formula 1 driver in the field. In fact, he's not even the only world champion in the LMP1 class.
Jenson Button, the 2009 world champ, joins SMP Racing in their No. 11 BR1-AER, partnering former F1 driver Vitaly Petrov and former Verizon IndyCar Series regular Mikhail Aleshin.
Button has been running in Japan's Autobacs Super GT Series, where he currently leads the championship after three races with co-driver Naoki Yamamoto.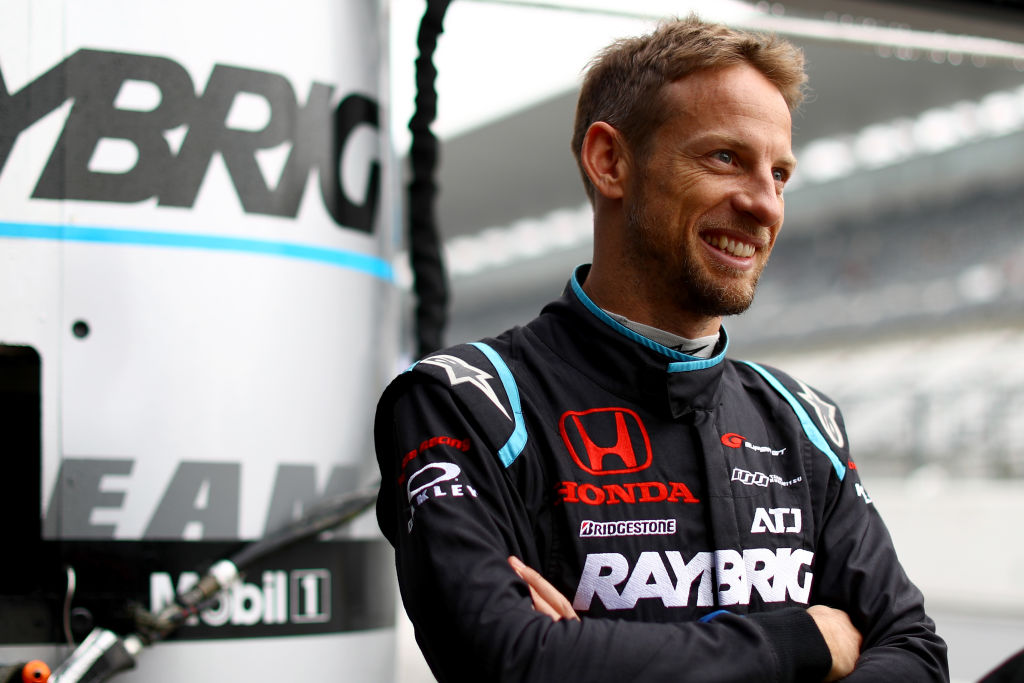 Other drivers with prior F1 experience to enter this year's Le Mans are Bruno Senna (Rebellion Racing), Paul di Resta (United Autosports), Jean-Eric Vergne (G-Drive Racing), Giedo van der Garde, (Racing Team Nederland), Pastor Maldonado (DragonSpeed), Juan Pablo Montoya (United Autosports), Felipe Nasr (Cetilar Villorba Corse), Jan Magnussen (Corvette Racing), and Sebastien Bourdais (Ford Chip Ganassi Racing).
Chilton Asserts that Alonso Will Move to IndyCar if He Wins Le Mans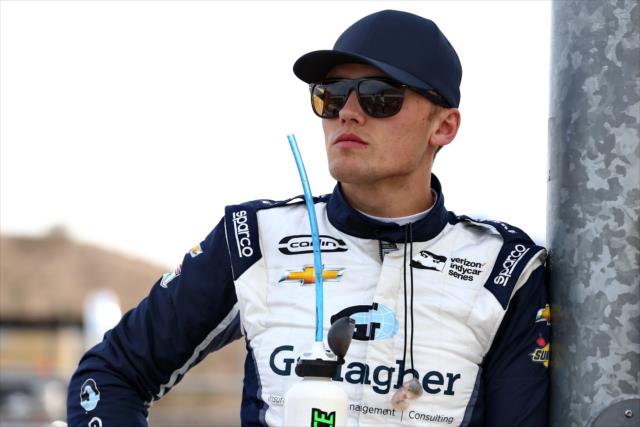 Carlin Racing's Max Chilton, who raced against Alonso in Formula 1 in 2013 and 2014 (Chilton was with the now defunct Marussia F1 Team, while Alonso was with Ferrari) asserted in an interview with the F1 Report on Sky Sports that Alonso might move to the Verizon IndyCar Series next year if he adds a Le Mans triumph to his resume.
Such a victory would mean Alonso has two legs of the "Triple Crown" – he has won the Monaco Grand Prix already (twice, in 2006 and 2007), with Le Mans and the Indianapolis 500 being the other two events in that trifecta.
"I think he really enjoyed doing the Indy 500 last year because he suddenly had a car at the front which he hadn't had for a number of years and it was such a career-changing moment if you win that race," Chilton explained.
He continued, "This weekend is really critical for his career and McLaren's because I honestly think if he wins Le Mans this weekend he will be off probably doing IndyCar next year with McLaren. I still don't think McLaren are going to have a championship-fighting car next year, so why not move sticks and try to win the Indy 500?"
Alonso has not indicated what his intentions for 2019 are, but speculation has become rampant in the wake of McLaren's pending IndyCar effort next year.