LE MANS, France (AP) — Tennis great Rafael Nadal played the role of official starter on Saturday to get the 86th edition of the 24 Hours of Le Mans classic endurance race underway amid light rain.
Former Formula One champions Fernando Alonso and Jenson Button are among 180 drivers in the crews of three.
Alonso, racing for Toyota, is competing in his first Le Mans as he bids to match British driver Graham Hill's feat of completing motorsport's unofficial Triple Crown, including wins at the Monaco Grand Prix and Indianapolis 500.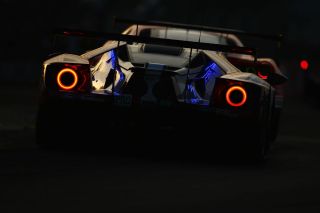 Hill, a two-time Formula One champion like Alonso, managed the feat when he won at Le Mans in 1972.
Button, who is racing for SMP, is also making his debut in Le Mans in the highest category, LMP1.
Alonso's hybrid car started from pole after teammate Kazuki Nakajima qualified fastest. Their crew is completed by Sebastien Buemi. The other Toyota is crewed by Mike Conway, Kamui Kobayashi and Jose Maria Lopez, and one of the two cars is favored to win.
The Toyotas quickly settled into a fight for the lead as the track was declared wet. Buemi set the early pace and was leading by 19.978 seconds after completing 17 laps of the circuit in the first hour.
Three-time Le Mans winner Andre Lotterer had to bring his Rebellion car back after losing the nose in a collision at the start.