Ryan Hunter-Reay and Scott Dixon drove about as hard as they possibly could during Sunday's KOHLER Grand Prix, and they both drove nearly perfect races.
Hunter-Reay took advantage of Will Power's engine issues on the start to immediately jump into second, and stalked pole sitter and leader Josef Newgarden from there, often staying within only a couple car lengths of his gearbox.
Dixon, meanwhile, had a tougher chore after qualifying a disappointing 12th. Further, he was starting in the same lane as Will Power, and when Power had engine issues when the green flag waved, Dixon was one of several drivers who was swamped in the aftermath.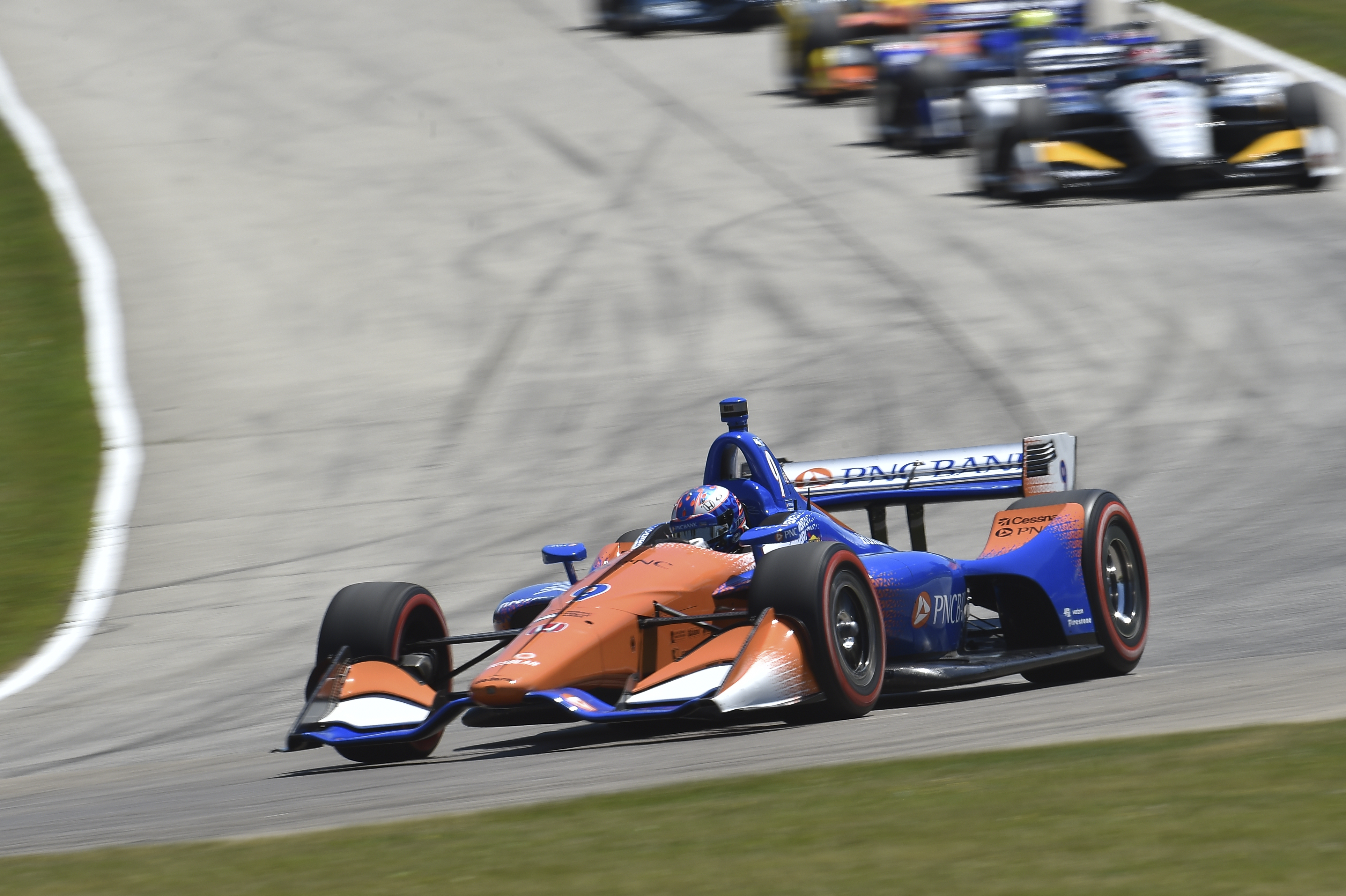 However, as is his style, he quietly worked his way forward, running sixth after the opening round of pit stops, and then working his way up to third after the second round of stops.
It all meant that, after Lap 30, Newgarden, Hunter-Reay, and Dixon were nose-to-tail at the front, with the latter two in position to challenge for the win.
Yet, neither was able to do so. Hunter-Reay never got close enough to try to pass Newgarden, while Dixon couldn't do so on either Hunter-Reay or Newgarden. And, neither driver went longer in their final stint – Dixon was actually the first of that group to pit, doing so on Lap 43, with Hunter-Reay and Newgarden pitting together one lap later.
And Newgarden pulled away in the final stint, winning by over three seconds, leaving Hunter-Reay and Dixon to finish second and third.
It was a somewhat bitter pill to swallow, with Hunter-Reay noting that he felt like he had enough to challenge for a win.
"I felt like we had the pace for (Newgarden), especially in the first two stints," he asserted. "I really felt like it was going to be a really good race between us. Whether it be first, second, third, fourth stint – I didn't know when it was going to come."
He added that, if he could do it over again, he would have been more aggressive and tried to pass Newgarden in the opening stint.
"In hindsight, I should have pressured him a bit more in the first stint," Hunter-Reay lamented. "We were focused on a fuel number at the time. Unfortunately that Penske fuel number comes into play, can't really go hard."
Dixon, meanwhile, expressed more disappointment in the result, asserting that qualifying better would have put him in a possibly race-winning position.
"I think had we started a little further up, we could have had a good shot at trying to fight for the win today," he expressed.
The disappointment for Dixon also stems from the knowledge that his No. 9 PNC Bank Honda had the pace to win, especially longer into a run.
"The car was pretty good on the long stint," he asserted. "I think for us the saving grace was probably the black tire stint two. We closed a hefty gap there. We were able to save fuel early in the first stint, which enabled us to go a lap longer than everybody, had the overcut for the rest of the race.
"I think speed-wise we were right there. Had a bit of a crack at Hunter-Reay on his out lap on the last stint there, but cooked it too much going into (Turn 14), got a bit loose, lost momentum. That would have been really the only chance of passing him."
Dixon remains in the championship lead, however, by 45 points, while Hunter-Reay moved up to second, tied with Andretti Autosport teammate Alexander Rossi.