Now in its third year since being resurrected in 2016, the Verizon IndyCar Series' annual trek to Road America has quickly become one of its most popular events outside of the Indianapolis 500.
Crowds in 2016 and 2017 were quite strong, and the 2018 crowd seemed to be even better by all accounts. And drivers such as Graham Rahal took notice, as evidenced by the below tweet:
Road America has always been one of the genuinely great road courses in the entire world, and its return to the schedule was always long overdue, and the reception they've had in the years since returning is evidence of that.
What's more, it's produced its share of gripping storylines, and Sunday's KOHLER Grand Prix was no different.
A look back at major storylines from the weekend at Road America is below.
Newgarden Rights the Ship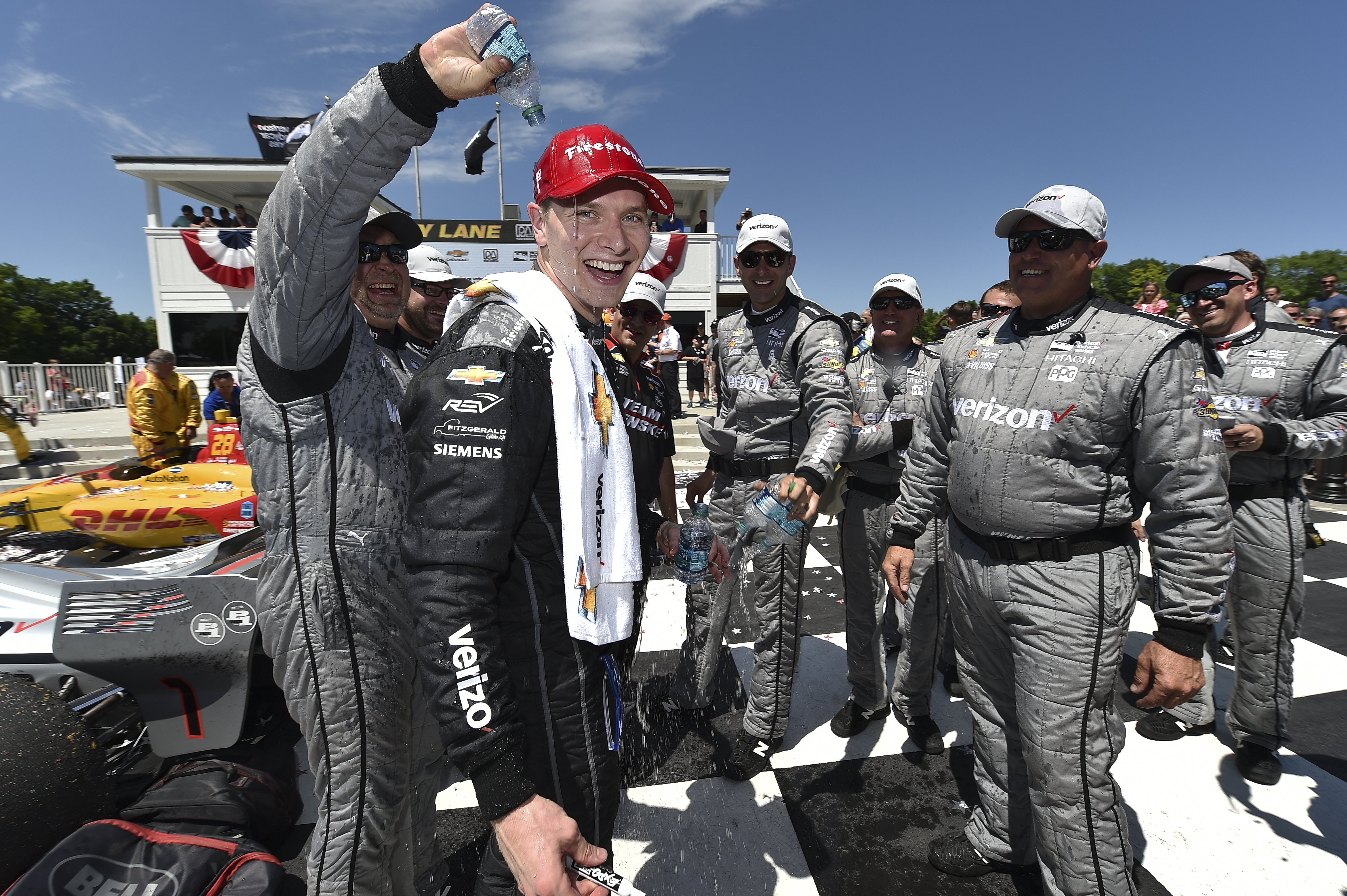 Josef Newgarden may not have been hitting the panic button ahead of Road America, but he most certainly needed some momentum after a string of poor results.
He entered the month of May leading the Verizon IndyCar Series points standings, but finishes of 11th, eighth, ninth, 15th, and 13th over the next five races dropped him to fifth in the championship, 68 points behind leader Scott Dixon.
Newgarden needed to put a stop to the cold streak, and heading to Road America seemed to be a perfect place to do it – Newgarden is on the record as naming Road America as maybe his favorite race track.
"I'm not shy on saying that Road America is probably my favorite track. I really love racing there," he said ahead of the weekend.
And that love affair was on display all weekend. Newgarden was fastest in every session except for one (Saturday practice, which Robert Wickens led) – he was fastest on Friday, took the pole on Saturday, and led all but two laps on Sunday on his way to taking an authoritative victory.
In short, Newgarden was in perfect form.
"It feels really good to get this day over with, the race for sure, not because you want the weekend to be over –  it's been an amazing weekend, great fan turnout, incredible atmosphere. I took my time on the cool-down lap because of how packed the place was. I wanted to kind of enjoy it because it was just an amazing atmosphere," Newgarden explained afterward.
And although from the outside it appeared that Newgarden needed a win to turn things around, he revealed that he wasn't feeling much pressure.
"No concern. Just ready to go win. That's what I thought," Newgarden said of his mindset entering the weekend.
He added, "We just came here trying to get back on track. I think we had pace right from the beginning, which really helped. Then it was just a matter of managing it, making it a normal weekend. We sealed it off nicely a the end. No reservations coming in, just ready to go ahead it going again."
Newgarden now sits fourth in the championship, 50 points behind Dixon for the lead.
Momentum Beginning to Slip Away from Power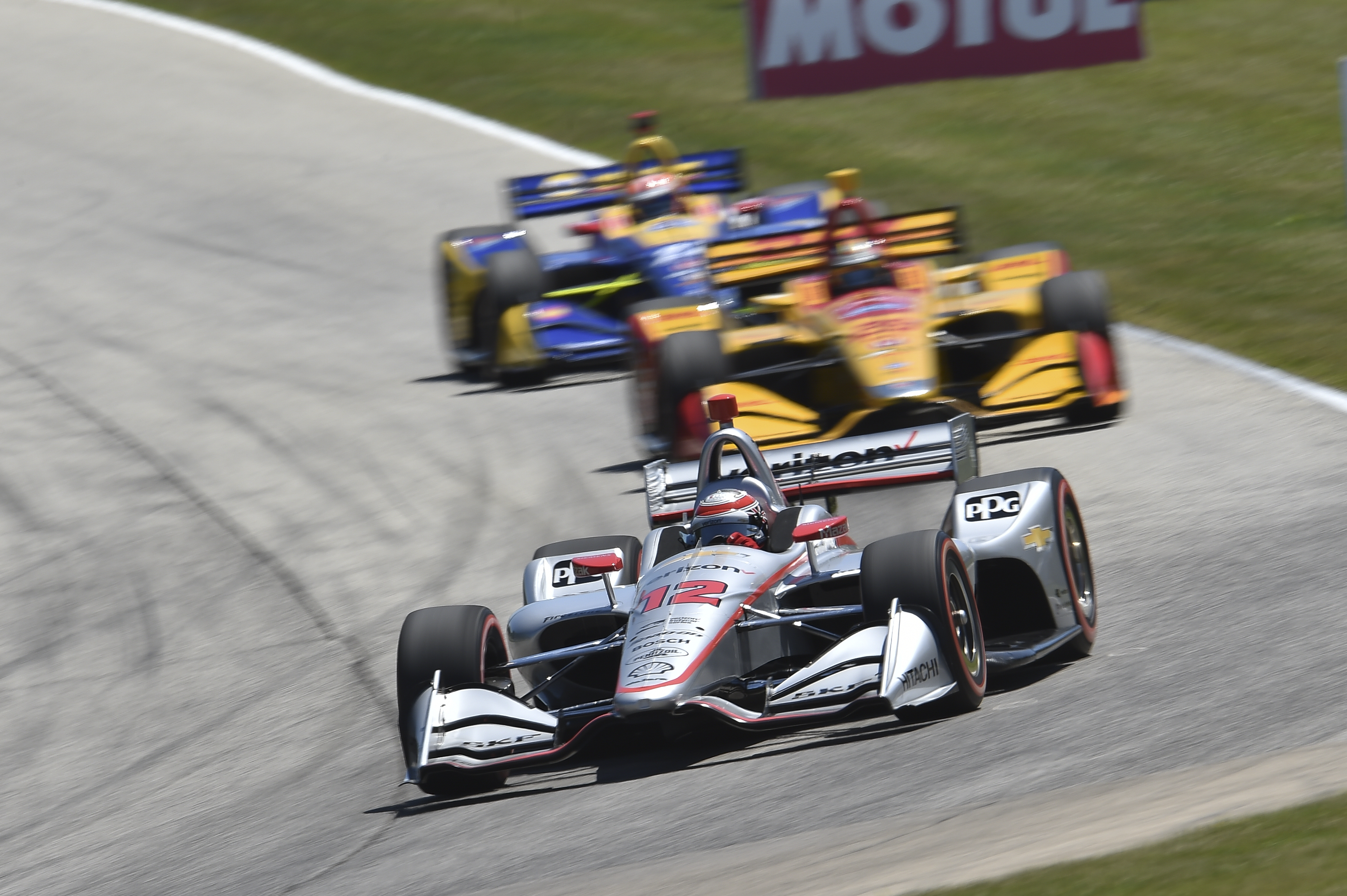 While Newgarden was turning things around in Road America, his Team Penske stablemate Will Power suffered a second consecutive DNF in a race that never really got going for him.
Power started second, but was in trouble from the outset – an apparent header problem bogged him down when the green flag waved and he dropped like a rock through the field before heading for the pits at the end of Lap 1.
While his No. 12 Verizon Chevrolet team tried making repairs to get him back out, the problem quickly resurfaced, and Power and co. were out of the running.
It also marks Power's fourth DNF of the year, a troubling figure given that the season is only ten races old, and leaves him 65 points behind Dixon in the championship – Power currently sits fifth in the standings.
"It is unbelievable the amount of DNFs I have had this season," Power lamented. "I have never had this many in my career in such a short period of time. Yep, that's racing. Goes one way and then the other. As quickly as it is down, it can swing the other way quickly in a good way. When I think about it, we came into the Month of May, I think, fifth in points and left as the leader, so it can change, man."
Power is more than capable of bouncing back, and he has the speed and experience to do so. But, if he falls short of a title this year, the run of DNFs in the first half of the year may leave him kicking himself.
Rossi Ruffles Some Feathers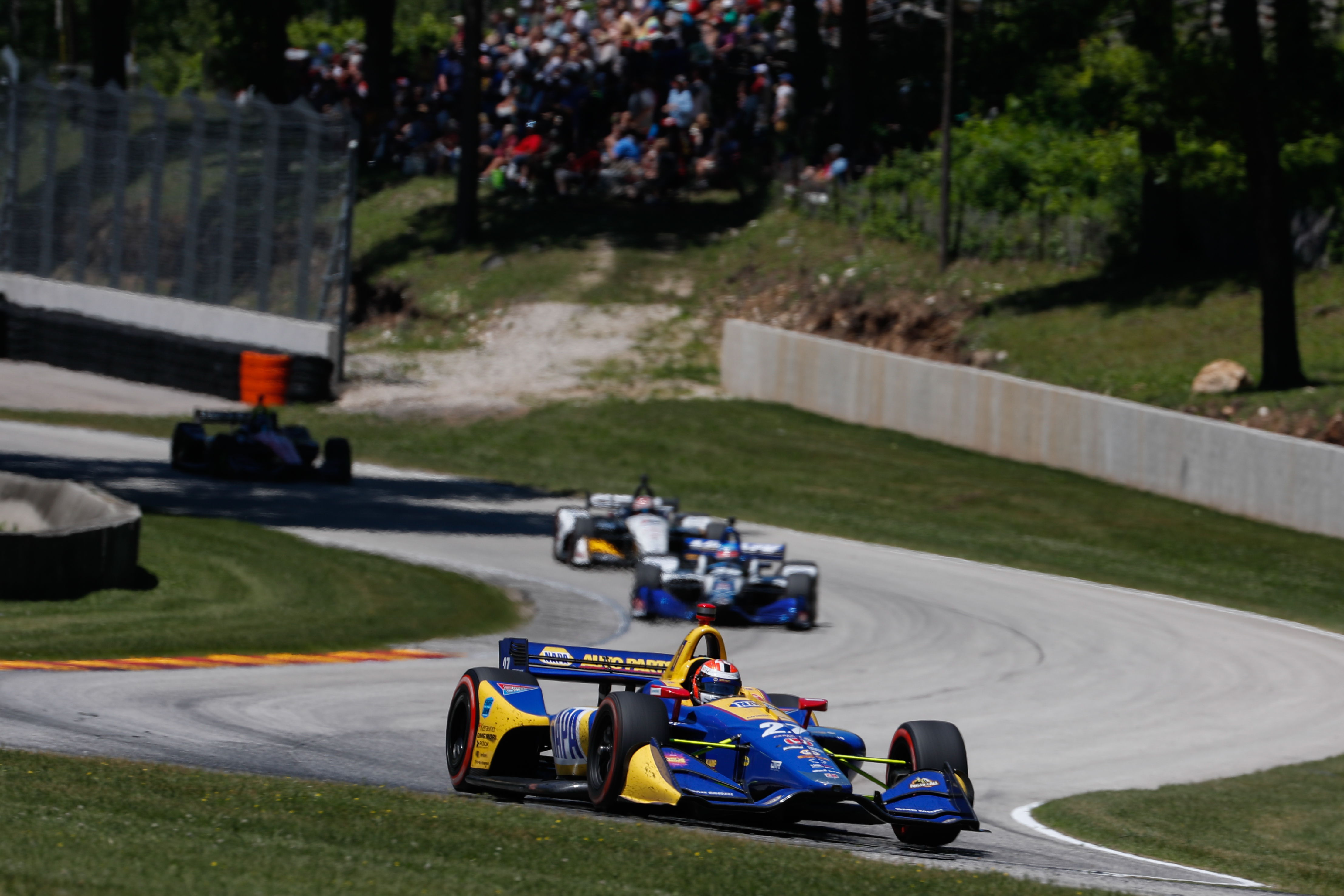 Andretti Autosport's Alexander Rossi has developed a reputation for an aggressive driving style that has earned him plaudits for much of the year – see his performances at ISM Raceway, the Indianapolis 500, and Texas Motor Speedway – but Sunday's KOHLER Grand Prix saw him earn the ire of a couple drivers, chiefly Robert Wickens and Takuma Sato, for his aggressive style.
On Lap 1, Rossi battled hard with Wickens inside the top five, and the 2016 Indy 500 winner pushed the standout rookie wide exiting Turn 6 – fans will also remember that these two infamously came together in the final laps of the Firestone Grand Prix of St. Petersburg in March.
Wickens said of their battle, "I made a move on Rossi in Turn 5, and suddenly I was P3. I thought it was all happy days from there, but Alex got back on the inside of me in Turn 6 – I gave him space, he pushed me off, and I fell back to sixth."
Later in the race, he did the same thing in the same corner during a battle with Sato.
Sato levied a bit of criticism Rossi's way, highlighting the combative nature of their incident.
"In high-level, professional racing, you shouldn't really be bumping each other," Sato asserted. "Obviously, I gave (Rossi) room enough and he came inside. He just couldn't stop and (he) came into me and bumped me. He did exactly the same thing to Wickens at the start and I'm surprised the stewards didn't take action. I'm OK with side-by-side, just don't touch me."
Rossi ultimately suffered suspension troubles when the left-front camber shims of his No. 27 Napa Auto Parts Honda came loose, relegating him to a 16th-place finish.
Misc.
Spencer Pigot earned a much-needed eighth place effort in his No. 20 Direct Supply Chevrolet. The Ed Carpenter Racing driver had only one top 10 entering Sunday's race (10th in Race 1 of the Chevrolet Dual in Detroit) and needed a solid, clean day at Road America, which he got. Pigot will look to build on this in the second half of the season.
Sebastien Bourdais saw another chance at a podium go by the wayside due to circumstances beyond his control, as a gear selector issue forced an early pit stop, and he never recovered. He eventually finished 13th.
Alfonso Celis Jr. had a problematic weekend in his IndyCar debut – he crashed in Friday practice and was the slowest qualifier in the field. However, he drove a clean race on Sunday and gained valuable experience in the process. It may not look it, but finishing 20th with an incident-free race should go in the books as "Mission: accomplished" for the Mexican driver.
The Verizon IndyCar Series takes a week off before heading to the Iowa Speedway for the Iowa Corn Indy 300 (July 8, NBCSN).