The second leg of a three-race "triple header" – a stretch of three races in a row for Formula 1 – is at the Red Bull Ring for this weekend's Austrian Grand Prix.
The circuit may be named for the Austrian energy drink, meaning it's a home race for Red Bull Racing, but Mercedes has dominated at the circuit since it returned in 2014. Former Mercedes driver Nico Rosberg won twice (2014 and 2016), while Lewis Hamilton (2015) and Valtteri Bottas (2017) have one victory each.
And Mercedes enters the Red Bull Ring on a high note, coming off a dominant Hamilton victory at the French Grand Prix, a win that vaulted Hamilton back into the championship lead – he leads Ferrari's Sebastian Vettel by 14 points entering Austria.
Talking points ahead of the Austrian Grand Prix are below.
Who will have the advantage between Mercedes and Ferrari?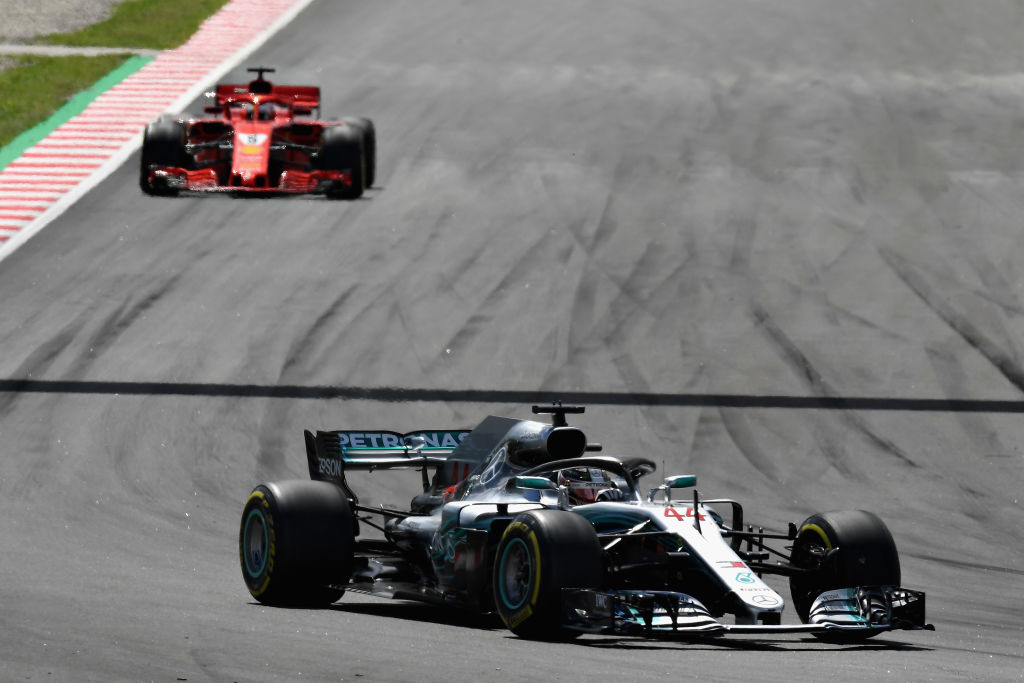 Mercedes and Ferrari have engaged in a tug of war throughout 2018, and each race seems to change which one has the upperhand over the other.
In France, it was Mercedes that had the advantage, possibly thanks in part to a power unit upgrade. Hamilton and Bottas were fastest all weekend and qualified 1-2, with Hamilton going unchallenged on his way to victory.
Bottas, meanwhile, suffered misfortune in the form of contact with Sebastian Vettel in the first corner, which punctured the left-rear tire of Bottas' W09 – he eventually finished seventh.
Mercedes team principal Toto Wolff fully expects the back and forth with Ferrari to continue, however, highlighting the Austrian circuit's tighter nature as well as an additional DRS zone – there are three in play at the Red Bull Ring – as obvious variables they'll have to account for.
"The relatively short lap in Austria makes the circuit challenging as it closes up the field in qualifying and will make the margins even tighter. We will aim to hit the ground running as qualifying is particularly important because overtaking has historically been tricky despite the long straights – although we need to wait and see if that changes this year with an additional DRS zone," Wolf explained.
Rest assured, things will likely be very close again amongst the two heavyweights.
Bottas Looks for Lady Luck to Cut Him a Break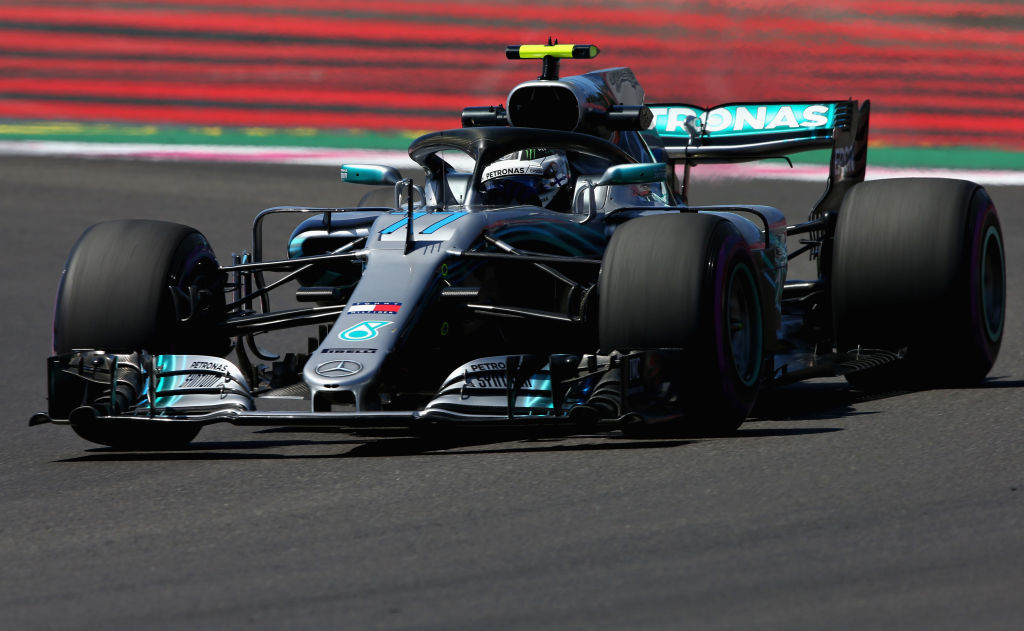 Valtteri Bottas might be the unluckiest driver of the 2018 season. Although he sits fourth in the driver's championship with four second place finishes to his name, Lady Luck simply hasn't blessed him when he's needed it.
A victory beckoned in the Azerbaijan Grand Prix before a cut tire in the final laps saw it slip away and he finished 14th – teammate Hamilton won that day.
And in France, Bottas should have easily finished on the podium, but the aforementioned contact with Vettel, which was not of Bottas' doing, dropped him from podium contention and forced him to spend the remainder of the race with a damaged car.
Wolff highlighted Bottas' bad luck, asserting that he's run better than the results have shown.
"We're going to Austria leading both the constructors' and the drivers' championships, but we know that we will once again get every detail right if we want a chance to win the race – and, in Valtteri's case in particular, he needs luck to go his way a little more than we have seen in recent races, because he hasn't had the results that his performances should have earned," he explained.
Bottas is the defending winner in Austria, so this round presents an opportunity for him to get back on track.
Red Bull Looks for Success on its Home Turf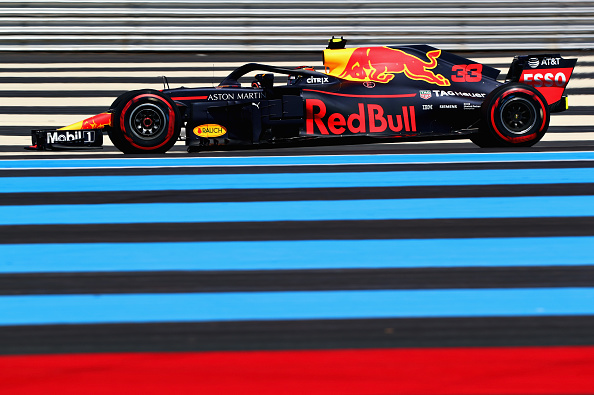 The 2014 and 2015 races at Red Bull's home circuit left a little bit to be desired – they did not score a podium in either race.
However the last two have seen their fortunes shift. Max Verstappen finished second in 2016, and Daniel Ricciardo back up that effort in 2017, finishing third.
The Red Bull Ring is among the shorter circuits on the schedule, giving it something in common with the Monaco Grand Prix circuit – Red Bull dominated that event, with Ricciardo overcoming an MGU-K issue to take the victory.
Mercedes and Ferrari have a pace advantage on Red Bull, but the short Austrian circuit could negate that and give them more of a fighting chance.
"Austria is a short lap, but a very busy one. It's pretty hectic," Ricciardo said of the circuit. "The middle and last sectors are really fast, in fact the final two corners are my favourite, especially in the current cars. The race is intense and feels high paced from start to finish so you have to concentrate hard. As the lap is so short there is no room for error – one little mistake will cost you, as all the times are very close."
Verstappen is motivated to improve upon last year's outing, which saw him drop out after Lap 1 due to contact. And an influx of Dutch fans will give him extra motivation to do well, giving him his own small "home race" of sorts.
"Last year ended way too soon due to contact at Turn 1 so I'll be out to make up for that this year," he explained. "The track is a fun lap, sector two is definitely my favorite part of the circuit. As you come into the infield you have back-to-back fast left hand corners which are really enjoyable. This year there will also be a stand full of Dutch fans there, so that will make it even more special. There is in fact a Dutch campsite just outside the circuit which I heard around 5,000 fans are attending – that sounds like it will be fun, certainly noisy!"
Misc.
Romain Grosjean is yet to score any points in 2018 despite a strong amount of pace. Conversely, teammate Kevin Magnussen sits on 27 points after finishing sixth in France. Grosjean will be desperate to get in the points, and soon – being so badly outscored by a teammate, even if it is largely down to luck, is never a good thing.
McLaren looks to rebound after both Fernando Alonso and Stoffel Vandoorne failed to score points in France. Alonso hasn't scored since the Spanish Grand Prix, while Vandoorne has been scoreless since Azerbaijan.
Charles Leclerc will look to continue his strong run of performances. He has four finishes inside the points in 2018, putting him on the radar of teams like Ferrari, and more finishes like that will only add to his stock.