A busy summer stretch for the Verizon IndyCar Series continues this weekend with the Iowa Corn Indy 300 (Sunday July 8, 2:00 p.m. ET). Sunday's 300-lap outing at the .875-mile oval in Newton Iowa will be the second and final short oval event of the IndyCar season, following April's Desert Diamond West Valley Casino Phoenix Grand Prix at ISM Raceway.
April's event gave an indication for how the 2018 universal aero kit handles short ovals – the show at ISM Raceway was definitely an improvement. Sunday's race at Iowa Speedway should thoroughly entertaining – the Iowa "bull ring" has historically been one of the best races of the IndyCar calendar, and there's no reason to think this year's edition will be any different.
Talking points ahead of the Iowa Corn Indy 300 are below.
Championship Rivals Look to Close on Dixon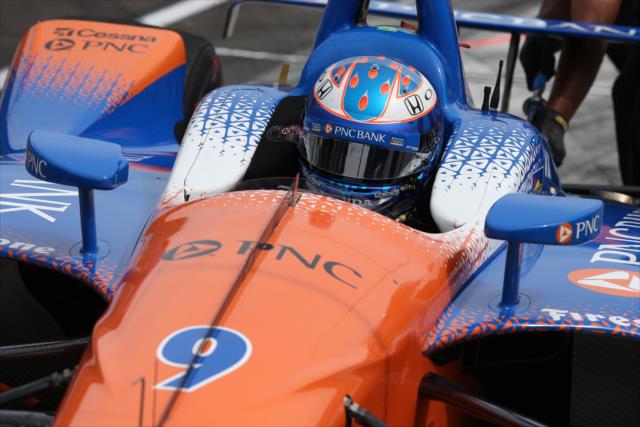 Scott Dixon leads the IndyCar championship standings with 393 points, 45 points clear of his next closest rival.
However, behind Dixon, the remainder of the top five are incredibly tight. Ryan Hunter-Reay and Alexander Rossi are tied with 348 points. Josef Newgarden sits fourth on 343. Will Power sits fifth with 328.
Those four currently have the best shot at catching Dixon – sixth place Graham Rahal sits 115 points back of Dixon and would need some help to gain substantial ground.
All told, there are five drivers currently in the championship picture, and second through fifth are well within range of Dixon entering Iowa. It will be all but impossible for anyone other Dixon to leave Iowa in the points lead – 45 is the maximum points swing, meaning either Hunter-Reay or Rossi could tie Dixon after Sunday's race – but anyone from second through fifth could make a big dent in the championship lead.
Andretti Autosport Hopes for Return of Iowa Prowess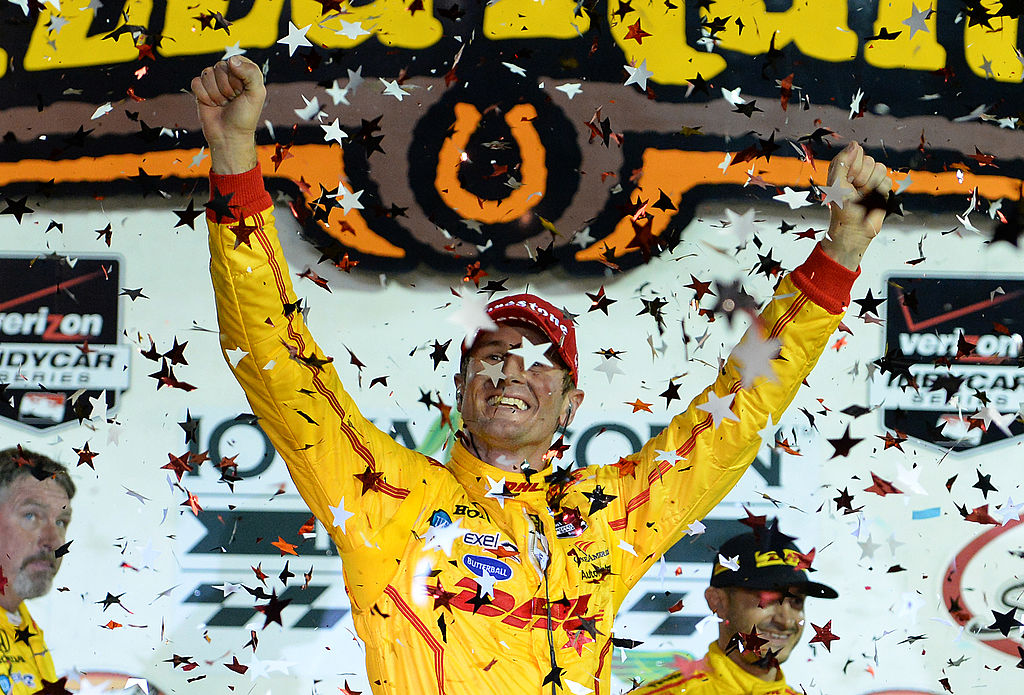 Andretti Autosport has seven wins at Iowa Speedway, including six in a row between 2010 and 2015. That stretch of six in a row saw wins form drivers Tony Kanaan (2010), Marco Andretti (2011) Ryan Hunter-Reay (2012, 2014, and 2015), and James Hinchcliffe (2013) – Kanaan also won the series' first race at Iowa in 2007.
However, the 2016 and 2017 races have been a struggle for Michael Andretti led squad. Rossi was the only Andretti Autosport to finish in the top 10 in 2016, and although Hunter-Reay finished a solid third last year, Rossi was the next best Andretti driver in 11th.
However, despite the recent struggles, Hunter-Reay is confident of another strong performance, highlighting a recent test as evidence that they're regaining their short oval form.
"Iowa Speedway is certainly a special place for me and the team as a whole. I love short oval racing, but Iowa is one of my favorites," said Hunter-Reay. "We've had lots of success here in the past, winning three times, however with a new car and a completely different aero package we have our work cut out for us to develop a new setup that will suit this car. We're coming off a productive test, so we're looking to keep the momentum we have rolling into the Iowa Corn 300 weekend and bring home another good result for the DHL Honda."
And if Hunter-Reay and Rossi are to gain ground on Dixon, they'll need every bit of that short oval prowess at Iowa.
Can Someone Score a Breakthrough Win?
Helio Castroneves ended a winless streak that dated back to 2014 by winning last year's Iowa Corn Indy 300. And a number of drivers enter this year's race on elongated winless streaks.
Tony Kanaan is the most prominent name on that list – his last win came in 2014 at the season-ending 500-mile race at Auto Club Speedway. Kanaan has a strong history at Iowa – he has won there twice – and A.J. Foyt Racing has been much stronger this year than in years past, leaving Kanaan in position to possibly end that winless streak.
However, several other drivers could be in for breakthrough wins of their own.
Robert Wickens has been knocking on the door all year, and he nearly won at ISM Raceway in April. His Schmidt Peterson Motorsports teammate James Hinchcliffe led laps that night before finishing sixth, and he finished fourth at Texas Motor Speedway, so Hinchcliffe could also be a contender to end a winless streak of his own that dates back to last year's Toyota Grand Prix of Long Beach.
Simon Pagenaud sits eighth in the championship, but he hasn't won since last year's season-ending GoPro Grand Prix of Sonoma. Takuma Sato is coming off his best result of 2018 after finishing fourth in the KOHLER Grand Prix at Road America. Ed Jones has four top 10s in a row, including a podium in Race 2 of the Chevrolet Dual in Detroit, and he was running second at ISM Raceway before he crashed.
In short, a number of drivers who haven't won yet in 2018 are knocking on the door, and one of them could knock it down on Sunday.
Misc.
Sunday's race will start much earlier in the day (2:00 p.m. ET, 1:00 p.m. local time) than last year, which started at 5:00 p.m. ET. The impact of running in the heat of the mid-afternoon will be an unknown heading into the weekend.
Matheus Leist dominated last year's Indy Lights Presented by Coopers race at Iowa Speedway, leading 69 laps on the way to victory. He is yet to finish in the top 10 in an IndyCar race, though, but Iowa may be his opportunity yet for a breakout day.
Marco Andretti won at Iowa back in 2011 and finished second in 2012. Since then, though, his best finish is seventh (2015) and is one of only top 10s (ninth in 2013 is the other). He'll look to reverse his fortune there on Sunday.
The Final Word…
From points leader Scott Dixon, who is looking for his first Iowa Speedway win:
"Iowa Speedway is such a tough track for racing Indy cars. You have very high G-force loading and there is always a lot of action on this little bullring style track. You really have to be on your game with traffic and the quick lap times. I really love this event and especially the fans that attend – they really love Indy car racing and show their support. We've had a few poles here over the years but the best we've finished so far is third – hopefully, we can change that this time."
Here's the IndyCar Weekend Schedule:
At-track schedule:
Saturday, July 7
11:15 a.m ET – 12:15 p.m. (10:15 a.m. – 11:15 a.m. local time) – Verizon IndyCar Series practice #1, Livestreamed on RaceControl.IndyCar.Com
3:00 p.m. ET (2:00 p.m. local time) – Qualifying for the Verizon P1 Award (single-car format, two laps each), airs LIVE on NBCSN
6:45 p.m. ET – 7:45 p.m. (5:45 p.m – 6:45 p.m. local time) – Verizon IndyCar Series practice #2, Livestreamed on RaceControl.IndyCar.Com
Sunday, July 8
2:00 p.m. ET (1:00 p.m. local time) – NBCSN on air
2:35 p.m. ET (1:35 p.m. local time) – Iowa Corn 300 (300 laps/268.2 miles), NBCSN (Live)
Here's last year's top 10
1. Helio Castroneves
2. JR Hildebrand
3. Ryan Hunter-Reay
4. Will Power
5. Graham Rahal
6. Josef Newgarden
7. Simon Pagenaud
8. Scott Dixon
9. Tony Kanaan
10. James Hinchcliffe