Courtesy IMSA Wire Service
BOWMANVILLE, ONTARIO, CANADA – For the second consecutive week, the No. 54 CORE autosport ORECA 07 Gibson machine finished Friday'spractice sessions atop the IMSA WeatherTech SportsCar Championship time charts.
Colin Braun did the honors today in practice for Sunday'sMobil 1 SportsCar Grand Prix, clocking a best lap of 1:06.902 in the afternoon session. Last week, it was Braun's endurance racing teammate, Romain Dumas, who led the way at the end of practice at Watkins Glen International.
Last week's fast times on Friday led to a Motul Pole Award on Saturday for Braun and a runner-up race result for Braun, Dumas and team owner/driver Jon Bennett. Braun and Bennett have three American Le Mans Series/WeatherTech Championship Prototype Challenge (PC) class victories at Canadian Tire Motorsport Park, but this weekend marks their first run in Prototype at the track formerly known as "Mosport."
"I think it was, for us, a good day," Braun said. "Obviously, we've never been to Mosport before [with this car], so we're just trying to understand what this track needs. We didn't get a chance to test here. Yeah, for us and the first time here, and it's one of my favorite racetracks. I really like this place. I liked it back in the PC days.
"The guys worked hard between Watkins Glen and Mosport to get our car ready. Just business as usual. Jon did a really nice job in the last practice, so yeah, I'm feeling good about it."
The two-hour, 40-minute Mobil 1 Sports Car Grand Prix begins at 2:05 p.m. EDT and will be televised on FS1 on a delayed basis beginning at 4 p.m. ET. It will be carried live by IMSA Radio on IMSA.com, RadioLeMans.com and SiriusXM Radio (Sirius 138/XM 202/App 972, including all of Canada).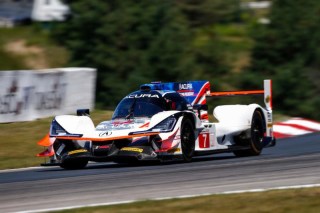 Castroneves OK After Crash in Friday Afternoon Practice
The good news on Friday for driver Helio Castroneves was that he posted the third-quickest time of the afternoon practice session in the No. 7 Acura Team Penske ARX-05 DPi at 1:07.881 (130.410 mph). The bad news is that the session came to an early end for the Brazilian driver when he spun and crashed into the tire barrier at Turn 5.
He was treated and released in the infield care center. And although he wasn't seriously injured in the incident, adding insult to injury was the fact that Castroneves' beloved Brazilian soccer team was eliminated from the World Cup in its quarterfinals match against Belgium.
"Bad day for Brazil," Castroneves said. "I had spun before a little bit in Turn 5. I'm not sure, we kept on locking the power steering wheel, but the Acura car was really good. I was just learning and pushing and obviously, as the tires go a little bit away, I should understand a little bit more.
"I was just trying to push it as much as I could, and as soon as I hit the bottom before (Turn) 5, the rear just snapped before even going into the corner. It was a big one. I'm very happy that everything's safe.
"Hopefully, it didn't damage the chassis. It's a shame to put the boys in this situation, but I'm counting on my man Ricky to put a big lap in and see what happens."
Tandy Tops GTLM Charts in Friday Practice
The last time Nick Tandy and Patrick Pilet shared a No. 911 Porsche GT Team 911 RSR at Canadian Tire Motorsport Park, the weekend ended with the two of them standing atop the podium, drenched in champagne.
That was back in 2015. But if Friday practice at CTMP is any indication, there's a reasonable chance this weekend could end the same way. Tandy ended the afternoon session with the fastest lap of the day for the GT Le Mans (GTLM) class, turning a 1:14.357 (119.052 mph).
It capped a good day for the two-car Porsche GT Team, as Laurens Vanthoor led the day's opening WeatherTech Championship practice session in the No. 912 Porsche he shares with Earl Bamber.
"The track is quick today, so the cars feel really fast out there," Tandy said. "It's fun to drive. Turn 1 and 2, it's a lot of fun with the high-downforce GTLM cars. It's obviously nice to be quick, to have both cars top both sessions."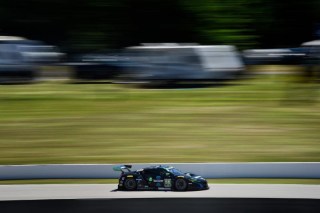 Parente, No. 86 Meyer Shank Racing Acura Stay Hot in GTD
Thanks to the generous support of SiriusXM Canada, the No. 86 Meyer Shank Racing Acura NSX GT3 co-driven by Katherine Legge and Alvaro Parente once again will be on the grid for Sunday's Mobil 1 SportsCar Grand Prix.
Parente showed his appreciation for the support on Fridayby posting the fastest lap in GT Daytona (GTD) practice with a lap of 1:16.574 (115.605 mph).
"Look, [Practice] doesn't mean anything," Parente said. "It'd be nice if Sunday afternoon, the results were like that, but we'll see. No, we had a really good day, tried a few things we wanted. Now the whole time is going to think what we're going to do setup-wise for the whole race. It was a very good, positive day."
It was another solid day in what has been a solid season so far for the No. 86 squad. Legge and the team head into Sunday's race one point behind the class-leading No. 48 Paul Miller Racing Lamborghini Huracán GT3 and drivers Bryan Sellers and Madison Snow.
"Every race apart from Sebring, we've finished on the podium," Parente said. "I think the momentum's always been there. It'd be really nice to get a win. The team has, unfortunately I wasn't there at Detroit (when Legge won with Mario Farnbacher as Parente was unable to compete due to a commitment elsewhere). I'm really looking forward to trying to get a win, finally, but the momentum's always been there. We've been on the top all the time, so we'll see."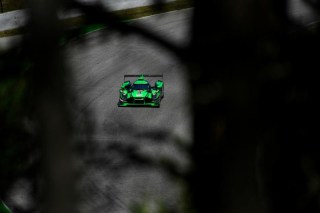 Tequila Patrón ESM Focuses on One-Car Effort
With a quick turnaround from last Sunday's Sahlen's Six Hours of The Glen to this weekend's Mobil 1 SportsCar Grand Prix, the Tequila Patrón ESM is fielding only its No. 22 Nissan Onroak DPi this weekend. Regular No. 22 driver Pipo Derani will be joined this weekend by Ryan Dalziel, as regular drivers Johannes van Overbeek (No. 22) and Scott Sharp (No. 2) sit out.
The team encountered multiple engine issues last weekend at Watkins Glen, and a shortage of parts led to the decision to run the single car at Canadian Tire Motorsport Park. The team expects to field both entries in the next WeatherTech Championship Prototype event, the Continental Tire Road Race Showcase at Road America on Aug. 3-5.
"Due to our spare engine availability after the weekend we have decided to focus all of our available resources and run just one car at Canadian Tire Motorsport Park," said team owner/driver Sharp. "Ryan and Pipo will share the driving duties and we look to rebound in a seriously positive way. CTMP has always been a strong track for Tequila Patrón ESM."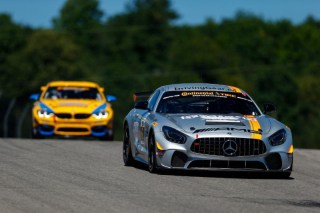 Canada Well-Represented in Continental Tire Challenge's Lone Race North of the Border
Ahead of this weekend's lone IMSA Continental Tire SportsCar Challenge race north of the border, the Canadian Tire Motorsport Park 120 entry list is stacked with Canadian drivers and teams eager to perform well in front of their home crowd.
Already leading the charge is Kuno Wittmer, a Montreal native driving for Toronto-based Compass Racing, which fields three Audis in TCR and one McLaren GT4 in Grand Sport (GS). Wittmer topped his class' time charts in Practice 1 on Friday in the No. 74 Audi RS3 LMS, and co-drives with with Rodrigo Sales who coincidentally followed his teammate's lead in Practice 2 with a best time of the day at 1:26.446 (102.403 mph).
The duo – which also leads the TCR championship standings – is seeking its third win of the season inSaturday's race at the Bowmanville, Ontario circuit.
"For the team, they're carrying a lot of weight," said Wittmer. "They want to perform. We have four cars on the team and naturally everybody wants to win. They brought their A-game right now and it's showcased by being P1 last session. All the cars are prepped perfectly, everything is good, they really want to win both the GS and TCR categories, so this is No. 1."
While Wittmer is one of the more experienced drivers in the Continental Tire Challenge field – his résumé includes a Rolex 24 At Daytona victory in 2015 and the WeatherTech SportsCar Championship GT Le Mans title in 2014 – there is one car entered in the GS class with two drivers that have quite the opposite.
Making their first series start this weekend at CTMP will be Danny Kok and Phil Holtrust in the Nova Scotia-based Shining Star Motorsport with Atlantic Racing Team. Kok, Chief Instructor at the Canadian Mercedes-AMG Driving Academy, has been coaching Holtrust for several years.
"When the GT4 class came out, I always said I would like to do some racing with AMG," said Holtrust, who has numerous Driving Academy days at CTMP under his belt. "I like their products and I think the GT4 so far has been a friendly car for, what I call myself, an amateur novice.
"The plan was if we were ready, we'd like to make this our first race since I know the track and it's in Canada and that worked out. When we started in January, we didn't really know if it was going to work out, but here we are."
And it might be hard to find a team in the Continental Tire Challenge paddock this weekend with as much of a Canadian background as Shining Star Motorsport.
"What's really neat is the guys who are operating the car for us, they're based in Nova Scotia," Kok explained. "Phil is based between Edmonton and Calgary and I'm based just outside of Vancouver, so you have truly a national team. We represent Canada from coast to coast with this team which is really a cool deal. It's been fun having all the fans coming around happy to see two Canadian flags on the car and just seeing all of this develop."
The Canadian Tire Motorsport Park 120, featuring a wealth of additional Canadian drivers and teams, is set for Saturday, July 7 at 3:05 p.m. ET. The race will be streamed live on IMSA.tv and a television broadcast will air on Sunday, July 15 at 11:30 a.m. on FS1.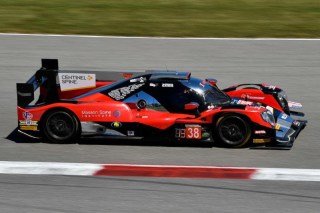 Performance Tech Retires After Crash in Opening WeatherTech Championship Practice
An incident late in the weekend's opening practice session has forced the retirement of the No. 38 Performance Tech Motorsports ORECA LMP2. Kyle Masson made heavy contact with the barrier in Turn 1, a crushing blow to a team that scrambled to get to Canadian Tire Motorsport Park following an incident one week earlier at Watkins Glen.
"We've got 200 hours of work on the car since Watkins Glen and I just can't put the guys through that again," said team owner Brent O'Neill. "They did a great job last weekend after The Glen so we're just going to switch our focus to the MPC guys [in the IMSA Prototype Challenge Presented by Mazda series] and work on some podiums there. We hate to see the weekend end like this, but after such a hard hit it's the right choice for everyone."
One of those IMSA Prototype Challenge Presented by Mazda entries is that of Dr. Robert Masson, who leads the MPC standings in the Mazda-powered No. 11 Masson Spine Institute Elan DP02. Dr. Masson will be joined by his son Kyle for the remainder of the season beginning with this weekend's race.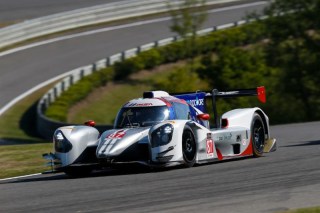 Zellers Embracing IMSA Prototype Challenge Presented by Mazda Debut
The opening day of on-track activity at Canadian Tire Motorsport Park has been an eye-opening one for Hanna Zellers. The 21-year-old old comes from Formula Atlantic, but has dabbled in other series as well, including testing in Lamborghini Super Trofeo and even making a start in the NASCAR K&N Pro Series East.
This weekend she makes her debut in the IMSA Prototype Challenge Presented by Mazda – her first career IMSA start – where she will co-drive alongside IndyCar veteran and former Indy Lights champion Jay Howard in the No. 87 Five Miles Out Racing Norma M30.
"I'm new to the series, I'm new to this car, so it's been somewhat of a difficult transition," she said. "I come from racing Formula Atlantic, so it's kind of similar, but the car is a lot heavier. I have Memo (Gidley) and Jay (Howard) that I can rely on to help. Both of them are really fast drivers. They're really good at helping someone like me develop. Jay has his own F4 teams and driver development program, and Memo is smart, has been around for a long time and knows how to go quick.
"Right now, I'm just working on getting more time in the car. I think we'll do really well this weekend though."
If Friday's lone IMSA Prototype Challenge Presented by Mazda practice is any indication, Zellers may be right. The No. 87 car was second fastest, behind only the series points leader and defending race-winning No. 30 Extreme Speed Motorsports Ligier JS P3 of Kris Wright and Yann Clairay.
But regardless of the outcome, Zellers has enjoyed being a part of her first IMSA race weekend.
"It's cool to be alongside all of the big teams and have all of these well-known drivers walking around the paddock," she added. "I get to do the same thing and walk around with a race suit at the same time. There's so many people here, Canada really loves racing. I've gotten to meet so many people this weekend. It's been awesome."