Josef Newgarden continues to have a hot hand – and right foot.
The defending Verizon IndyCar Series champion won two weeks ago at Road America, was second in Saturday's first practice in the morning at Iowa Speedway, qualified No. 2 for Sunday's Iowa Corn 300 and was No. 1 in Saturday's final practice session.
Newgarden had a top speed in Saturday afternoon's session at 176.772 mph. Alexander Rossi was second-fastest (176.271), followed by Ryan Hunter-Reay (174.643), Scott Dixon (174.133) and Sunday's pole sitter Will Power (173.740).
Sixth through 10th-fastest were Ed Jones (173.364), Simon Pagenaud (172.950 – more about him in a second), Takuma Sato (172.825), Tony Kanaan (171.681) and Zach Veach (170.990).
The 45-minute on-track practice session (plus a 15-minute pit stop practice) had two yellow flag periods.
The first came due to debris on pit road with just over 28 minutes to go.
Then, with just over eight minutes to go, the motor on Simon Pagenaud's Team Penske Chevrolet let go.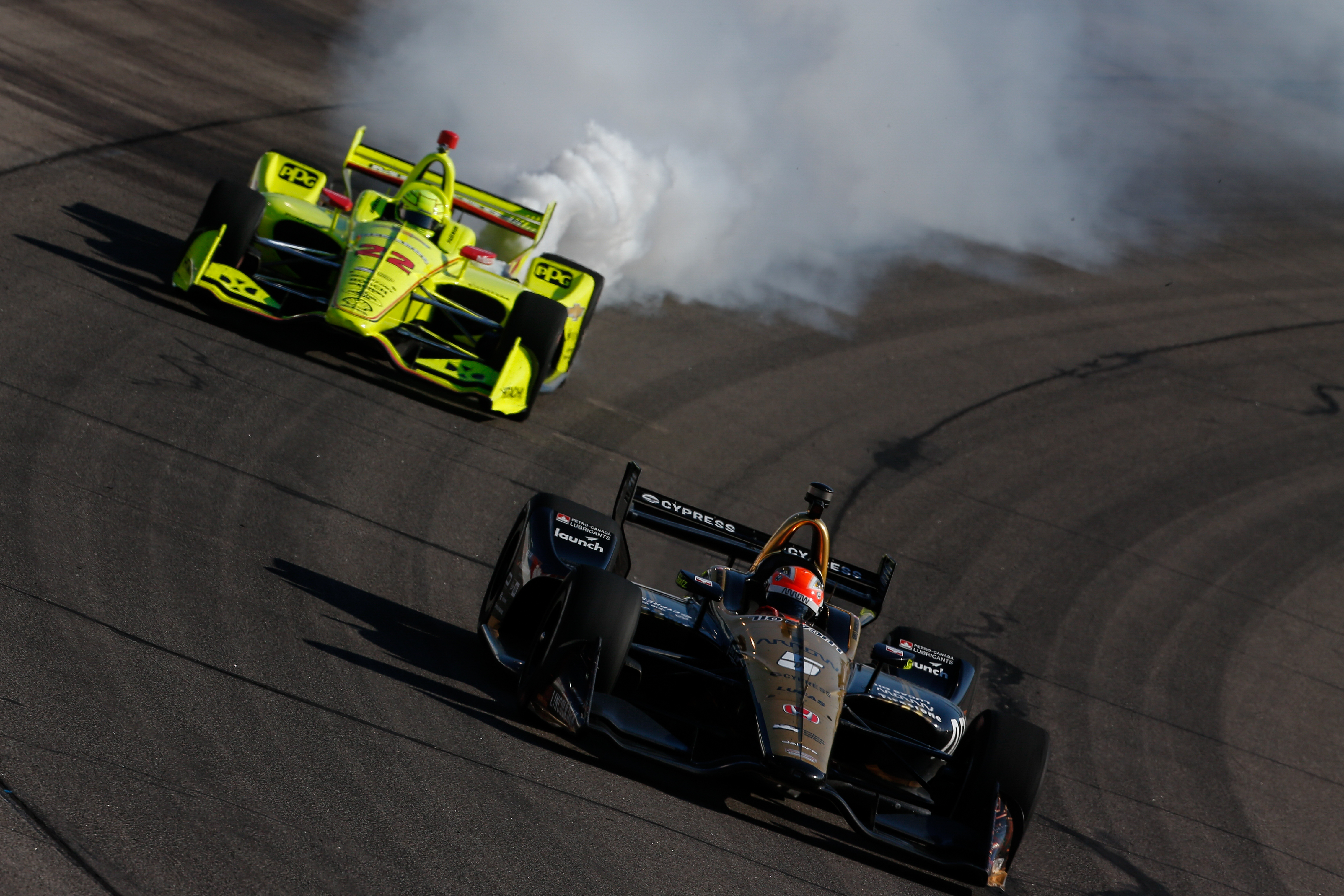 "It was a big puff of white smoke, so we probably lost an engine," Pagenaud told the INDYCAR Radio Network.
But Pagenaud remained unfazed by the issue, saying his team can come back as strong, if not stronger, during Sunday's race.
"No question, we'll be in good shape tomorrow with Chevy to turn the situation around," Pagenaud said. "I think we have a top-5 car and anything can happen here. We're hoping for a good result."