The Verizon IndyCar Series makes its annual trek north of the border this weekend for the Honda Indy Toronto, the lone event outside of the United States on the IndyCar calendar. With only six events remaining in the 2018 season, the championship picture is very much at the forefront.
Last year, this race saw Josef Newgarden's title push begin – his Toronto win was the first of three in a four race span, with second place finishes at Pocono Raceway and Sonoma Raceway also bolstering his late-season push. And with 53 points currently separating the top five, any one of them could make a big dent in the points chase.
Talking points ahead of the Honda Indy Toronto are below.
Dixon Looks to Rebound from Troublesome Day in Iowa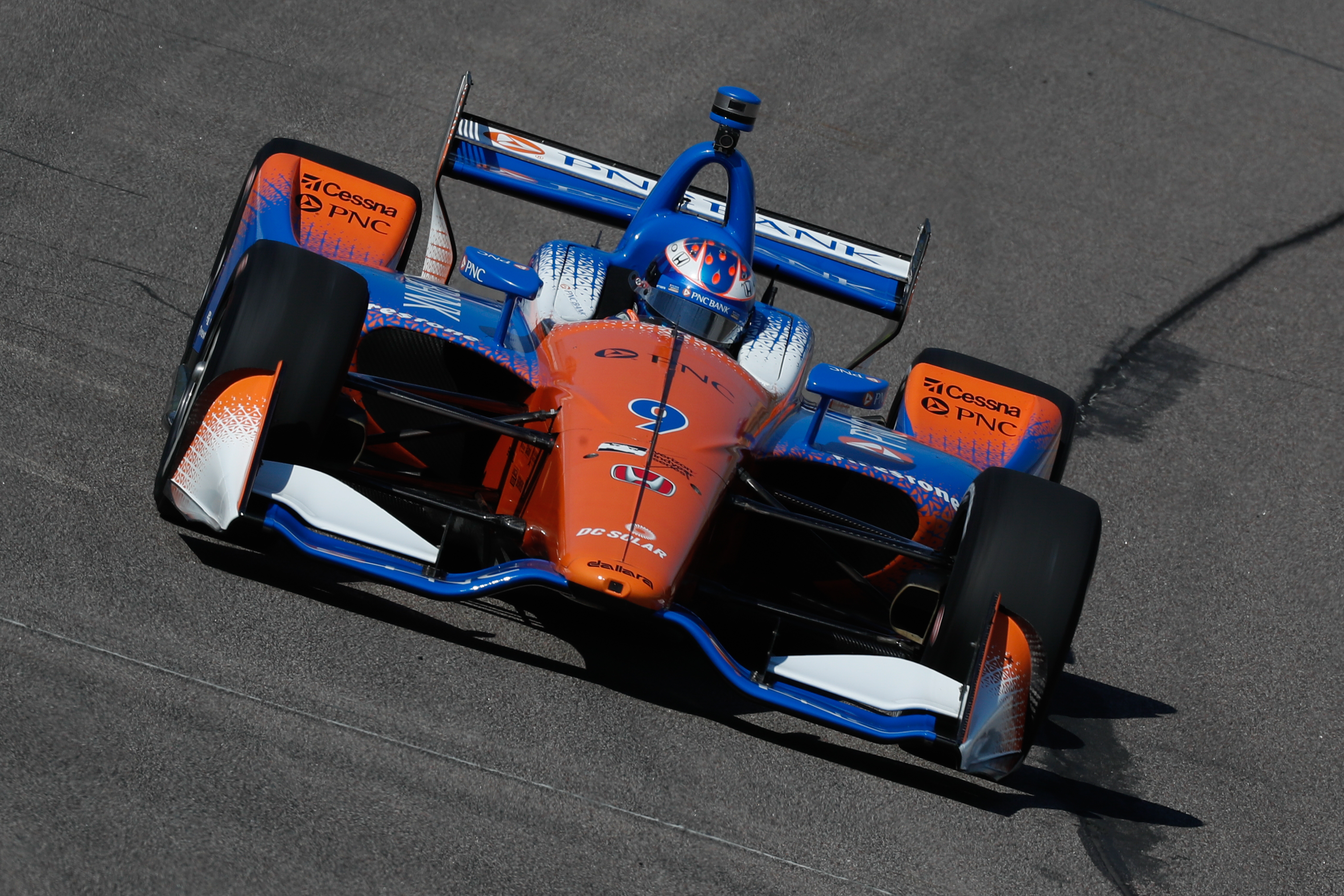 Iowa Speedway saw points leader Scott Dixon have his worst race of the year. Starting sixth, Dixon started going backward early and fell outside of the top 10 after the first round of pit stops. A combination of poor handling and a mistake on their final scheduled stop – his No. 9 PNC Bank Honda team mistakenly swapped the right front and left front tires – ultimately saw Dixon finish 12th, four laps off the lead.
Along with the Toyota Grand Prix of Long Beach, where he finished 11th, it's Dixon's only other finish outside of the top 10 – and his Long Beach result was down to falling victim to an untimely caution that hurt the team's strategy. Rest assured, Iowa was the rare instance where Dixon and the Chip Ganassi Racing team were just off.
"I don't think we really had the weekend we wanted to in Iowa after having a string of five or so podiums over the last six races," Dixon said of the Iowa result. "We stayed with it as best we could, though, in the PNC Bank car and had a reasonable points day with some of the other top point contenders having issues in the race. So, it's on to Toronto where we've had some success in the past. It's a great city that I know we all love coming to, and I hope it's a good show Sunday and a good performance for the No. 9 team."
It would be a genuine surprise if Dixon struggled for a second weekend in a row. He is a previous Toronto winner – he swept both races in the 2013 Toronto double header – and the event provides a great opportunity for him to put Iowa to bed.
The Canadian Contingent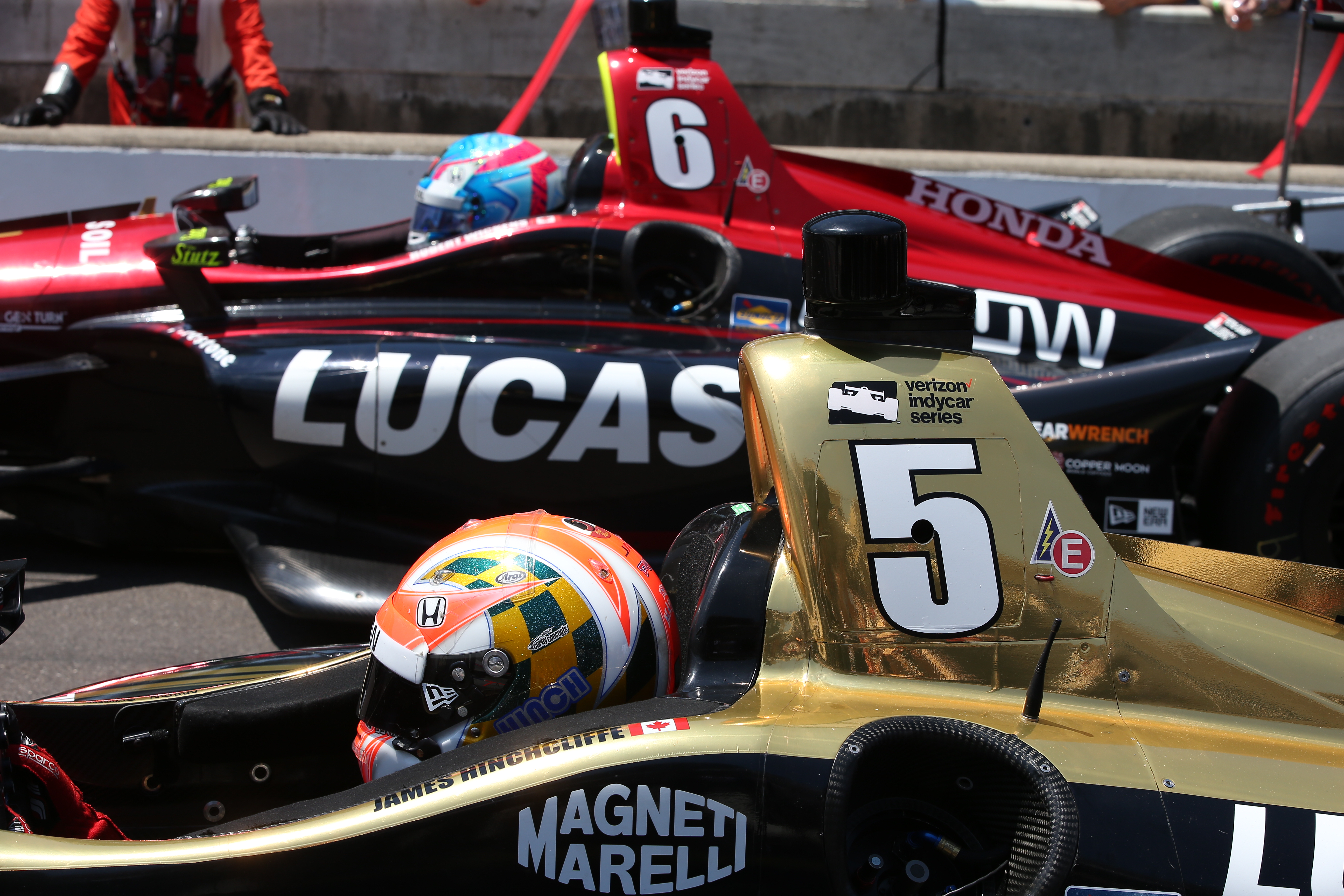 This weekend will be a case of metaphorical "home cooking" for three IndyCar drivers, as Canada welcomes back homegrown sons James Hinchcliffe, Robert Wickens, and Zachary Claman De Melo.
Unsurprisingly, the lion's share of the home crowd's attention might be directed toward the Schmidt Peterson Motorsports duo of Hinchcliffe and Wickens. Hinch is the most recent IndyCar winner, having taken his sixth career win at Iowa Speedway, while Wickens has done everything but win in 2018, though he has come tantalizingly close on multiple occasions.
Hinchcliffe has back-to-back podiums at Toronto and has his sights set on his first back-to-back wins of his career. Wickens, meanwhile, looks to get the monkey off his back and take his first IndyCar win.
Wickens is particularly amped up to compete in Canada – it will be his first race on home soil since 2009, when he raced at what is now Canadian Tire Motorsport Park in the Atlantic Championship.
"I can't express enough how excited I am to race the Lucas Oil car in front of my hometown in Toronto," Wickens revealed. "The team is coming off a great result in Iowa with both cars in the top five and James' win. It's already been a crazy week here, and the rest of the week is going to be so much fun. I can't wait to get my helmet on and get on with practice because it's a track I've always wanted to drive an Indy car on. It's a bucket list item of mine to race as a professional driver in front of my hometown, so I'm really looking forward to checking that off the list."
However, while Hinch and Wickens may get the most attention, don't sleep on the third Canadian driver in the field. Dale Coyne Racing's Zachary Claman De Melo, a native on Montreal, gets better with every IndyCar outing, and is a genuine dark horse entering the weekend. He finished second and third in the two Indy Lights Presented by Cooper Tires races last year, and he's keen to make a strong showing in front of the Canadian crowd again and score his first IndyCar top 10.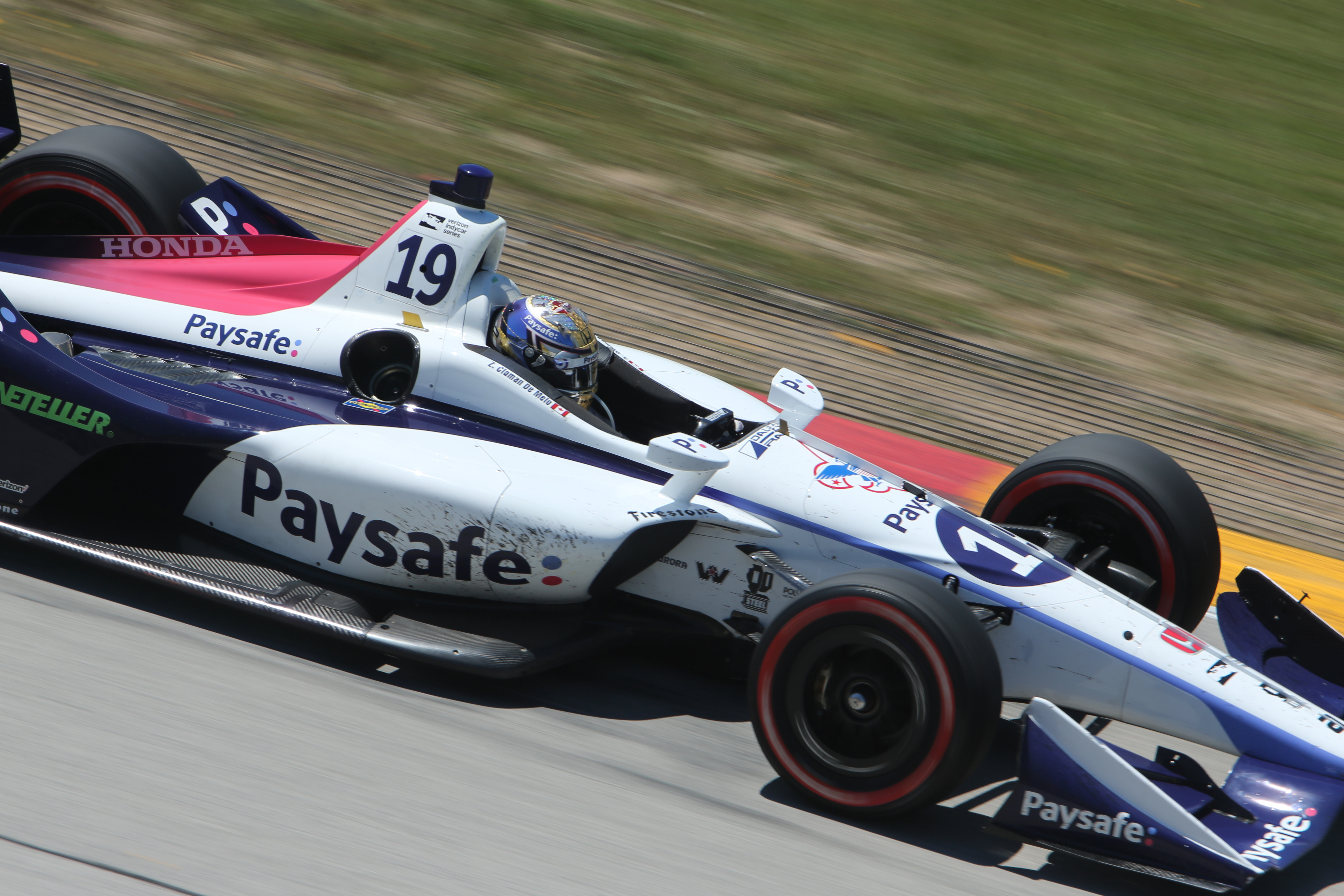 "I'm extremely excited to go to Toronto. I have a lot of friends and family there that will be watching, so it's a really special race for me," Claman De Melo said of competing at Toronto. "I love the track and I think it should be a fun race. I got a double podium in Toronto last year in Indy Lights, so hopefully I can be strong there again and get a really good result for the team in front of my friends and family."
Dixon's Championship Rivals Aim to Gain Ground
As previously described, four drivers are within 53 points of Scott Dixon for the championship lead. Josef Newgarden (-33), Alexander Rossi (-41), Ryan Hunter-Reay (-52), and Will Power (-53) are all within range of Dixon, and recent street course history, both in Toronto and elsewhere, has been kind to all of them.
Newgarden is the defending Toronto winner, and currently leads the series in wins (with four). Rossi and Hunter-Reay are winners at prior street races this year (Rossi at Long Beach and Hunter-Reay in Race 2 of the Chevrolet Dual in Detroit), and Hunter-Reay is a previous winner in Toronto (2012). Power, meanwhile, has won three times on the streets of Toronto (2007, 2010, and 2016).
In short, Toronto has historically been a strong event for everyone in the title chase, and Sunday's race could be a titanic battle amongst the title contenders.
Misc.
Conor Daly returns to the Verizon IndyCar Series in what is currently a one-off effort with Harding Racing, standing in for Gabby Chaves. (Note: Harding has stated that they're not looking to replace Chaves, but are rather evaluating options for a second full-time driver next year).
To date, Honda powered cars have won the four previous street races in 2018 (Sebastien Bourdais in St. Petersburg, Rossi in Long Beach, and Dixon and Hunter-Reay in Detroit). Honda nearly swept the street courses last year – Newgarden's Toronto triumph spoiled that effort – and a Honda win on Sunday would complete the 2018 street course sweep.
Several cars sport new and/or different sponsor liveries this weekend. Sebastien Bourdais' No. 18 Honda for Dalye Coyne Racing with Vasser-Sullivan features Mouser Electronics and Molex. Charlie Kimball sports Novo Nordisk colors, departing from his now usual Tresiba livery, on his No. 23 Carlin Chevrolet. Marco Andretti sees Oberta Beef Jerky on his No. 98 Andretti Autosport Honda. And Spencer Pigot sees Preferred Freezer Services return to his No. 21 Ed Carpenter Racing Chevrolet.
The Final Word…
From Iowa winner and two-time third place finisher at Toronto James Hinchcliffe:
"It's been pretty nonstop since the win in Iowa, but the momentum we have is hopefully going to carry over into the race this weekend in Toronto. It's always so special to be able to race in front of my hometown, and I'm really looking forward to sharing that with Robbie (Wickens). The support coming home is always so incredible. The Arrow Electronics crew have been working really hard all year, and after the win, we are all hungrier than ever."
Here's the IndyCar weekend schedule:
At-track schedule:
Friday, July 13
10:40 – 11:25 a.m. ET – Verizon IndyCar Series practice #1, RaceControl.IndyCar.com (Live)
2:30 – 3:15 p.m. ET – Verizon IndyCar Series practice #2, RaceControl.IndyCar.com (Live)
Saturday, July 14
9:50 – 10:35 a.m. ET – Verizon IndyCar Series practice #3, RaceControl.IndyCar.com (Live)
1:55 p.m. – Qualifying for the Verizon P1 Award (three rounds of knockout qualifying), RaceControl.IndyCar.com (Live); NBCSN (Same-day delay, 5:00 p.m. ET)
Sunday, July 15
11:40 a.m. – 12:10 p.m. ET – Verizon IndyCar Series warmup, RaceControl.IndyCar.com (Live)
3:00 p.m. ET – NBCSN on air
3:35 p.m. – Honda Indy Toronto (85 laps/151.81 miles), NBCSN (Live)
Here's last year's top 10:
1. Josef Newgarden
2. Alexander Rossi
3. James Hinchcliffe
4. Marco Andretti
5. Simon Pagenaud (pole)
6. Ryan Hunter-Reay
7. Max Chilton
8. Helio Castroneves
9. Graham Rahal
10. Scott Dixon
Here's last year's Firestone Fast Six:
1. Simon Pagenaud
2. Graham Rahal
3. Helio Castroneves
4. Will Power
5. Scott Dixon
6. James Hinchcliffe