Formula 1 has a week off after three consecutive races between the French Grand Prix, the Austrian Grand Prix, and the British Grand Prix.
However, that doesn't exactly mean things have gone quiet. One big team announced a shakeup in its technical team, and a young F1 hopeful may be seeing the door close after a meltdown at Silverstone.
Major news stories to emerge this week are below.
Mercedes Details Changes to Technical Staff
Four-time defending constructor's champions Mercedes are set to have a new look to their technical staff, beginning next year.
Current engineering director Aldo Costa will be departing the team at the end of the season to take a sabbatical, and Mark Ellis, the team's performance director, will also be retiring from his role next year.
Current chief designer John Owen will move into Costa's role as engineering director, with Loic Serra, current chief vehicle dynamicist, will move into the role of performance director in the wake of Ellis' departure.
Team principal Toto Wolff, in a story posted on Formula 1's website, said of the changes, "This is a significant moment for our team and a great opportunity. We have said many times that you cannot freeze a successful organization."
Wolff added, "It is a dynamic structure and I am proud that we are able to hand the baton smoothly to the next generation of leaders inside the team. We have been in discussion for many months with both Mark and Aldo about how best to implement this transition and to empower their successors."
Ferrucci's Career in Doubts After Silverstone Meltdown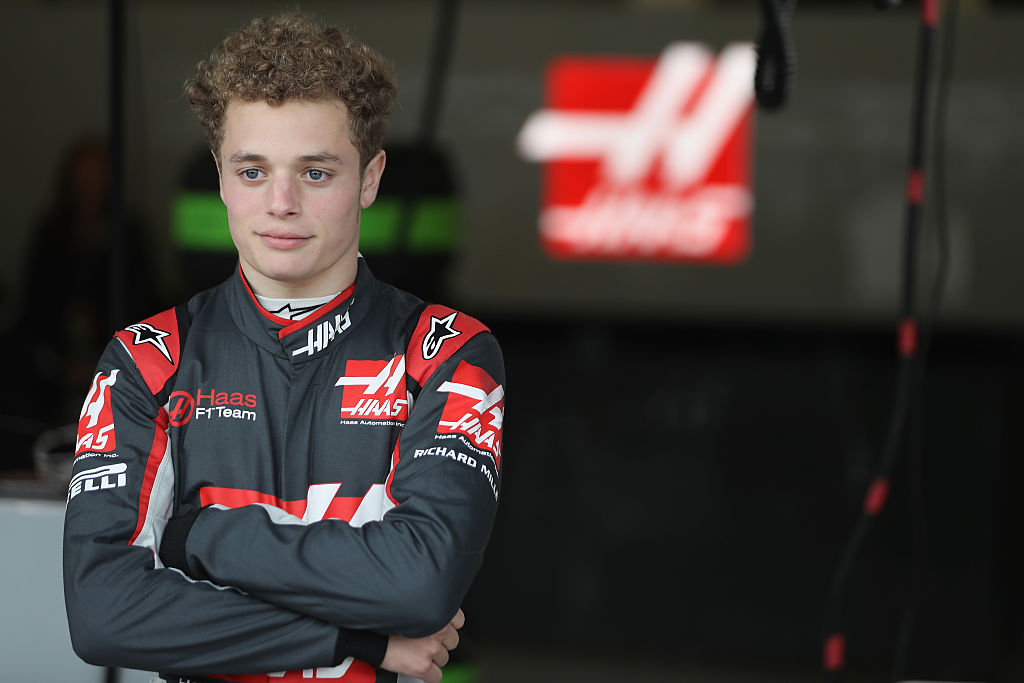 Haas F1 junior driver, and young American F1 hopeful, Santino Ferrucci now faces an uncertain future following a problematic weekend at Silverstone that saw him have multiple run-ins with Arjun Maini, his Formula 2 teammate with Trident. Most notably, Ferrucci, unhappy with how he felt Maini was racing him, intentionally drove into him on the cool down lap in Sunday's sprint race.
The team and drivers were summoned to the stewards' office afterward to discuss the incident, but Ferrucci elected not to attend the meeting. He was ultimately fined over $70,000 U.S. dollars and given a two-race suspension for the incident and skipping out on the meeting.
Perhaps more damning, Trident has publicly voiced its support of Maini, as evidenced in the below tweets from the team's twitter page.
Another bizarre twist surfaced following the weekend, when, in a story posted on Crash.net, it surfaced that Ferrucci and his family reportedly tried to run the political slogan "Make America Great Again," made famous by current President Donald Trump, on his Trident entry.
Political references, ads, and slogans of any kind are not allowed in Formula 2, though Ferrucci and his family were persistent in their request, resulting in a letter being sent to them from the FIA further detailing that political advertisements and/or references of any kind are forbidden. More details can be found in the aforementioned Crash.net report.
Ferrucci did issue an apology afterward (see below), but has since been criticized for, among other things, highlighting his age and ethnic heritage as possible reasons for his actions.
As of writing, no update is available about his current role as a junior driver with Haas. Still, with his relationship with Trident now in shambles and a reputation that has taken a beating this week, Ferrucci's budding career may now be in jeopardy.