Morris Nunn, a former Formula 1 team owner and a prominent fixture in the American Open Wheel Racing scene through the 1990s and the early 2000s, died at 79 on Wednesday after a long battle with Parkinson's disease, according to the Indianapolis Star.
Nunn's career in racing spans both sides of the Atlantic. He started in the 1960s as a driver before shifting his attention toward the mechanical side of the sport. He then founded a Formula 1 effort, dubbed Ensign Racing, which competed in over 100 F1 races between 1973 and 1982 – the team had a best result of fourth.
However, Nunn may be best known in the U.S. for his exploits in American Open Wheel Racing. He crossed the pond after closing the Ensign outfit in 1982, and was a part of the Patrick Racing team that won the 1989 Indianapolis 500 with Emerson Fittipaldi.
He moved to Chip Ganassi Racing in the 1990s, where he perhaps achieved the bulk of his success. He worked with Alex Zanardi as both his crew chief and engineer during Zanardi's tenure from 1996 to 1998, and the combination saw Zanardi take Rookie of the Year Honors in '96, followed by a pair of championships in '97 and '98 in the old CART series.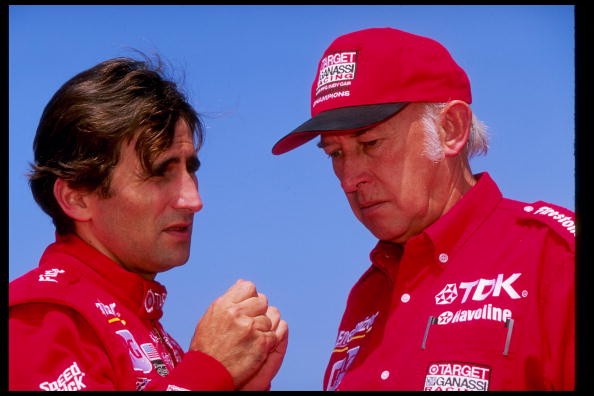 Nunn also won the 1999 championship with then CART rookie Juan Pablo Montoya.
In 2000, he formed his own team, Mo Nunn Racing, with driver Tony Kanaan – Bryan Herta also contested a trio of events for Nunn that year after Kanaan suffered an injury – and the outfit grew to two cars in 2001, with Zanardi competing alongside Kanaan.
Nunn also ventured into the series that is now called the Verizon IndyCar Series in 2002, fielding an entry for Felipe Giaffone. They went on to win one race that year (Kentucky Speedway) and Nunn's outfit won another in 2003, with Alex Barron at Michigan International Speedway.
Nunn was a popular and highly regarded figure in the paddock, and a number of people in the racing world took to social media to offer condolences and tributes.
IndyCar on NBC's Robin Miller offered this detailed look at Nunn's life in the sport on RACER.com, covering the origins of his career and the impact he had on such drivers as Zanardi and Montoya.
Nunn was 79 years of age at the time of his passing.