The final Formula 1 event before the series takes its annual summer break for the month of August comes this weekend with the Hungarian Grand Prix, round 12 of the 2018 Formula 1 season.
After a German Grand Prix that offered what seemed like a never-ending string of surprises, Lewis Hamilton finds himself back in the lead of the driver's championship by 17 points over Sebastian Vettel – Hamilton took advantage of the wet/dry race and pit strategy to take the win, while Vettel crashed out after leading most of the way.
Indeed, Germany provided yet more drama in what's already been a chaotic season that seems to change in complexion with every race.
And Hungary has been known to produce a surprise or two of its own. Damon Hill had a near victory in an Arrows there in 1997. One year later, Michael Schumacher and strategist Ross Brawn changed their strategy mid-race to a three-stop effort, and Schumacher then drove a string of qualifying-esque laps, to overcome the McLaren duo of Mika Hakkinen and David Coulthard and score a victory for Ferrari.
Fernando Alonso scored an upset win in 2003, the first of his Formula 1 career. Jenson Button then scored an upset win of his own in a wet/dry race in 2006, also the first F1 triumph of his career.
The infamous 2007 McLaren "spygate" case was ignited in Hungary, after then teammates Alonso and Hamilton saw their budding rivalry come to a head in qualifying – Alonso blocked Hamilton in the pits, trying to prevent him from getting one more flying lap, and the fallout saw the "spygate" controversy become public.
More recently, Daniel Ricciardo took advantage of another wet/dry race in 2014 to score an upset win of his own.
In short, the Hungaroring has a long-established history of producing chaos, and given the nature of the 2018 season, it wouldn't be surprising if it happened again.
Talking points ahead of the Hungarian Grand Prix are below.
Hamilton Aims for More Hungary Success while Vettel Hopes to Bounce Back…Again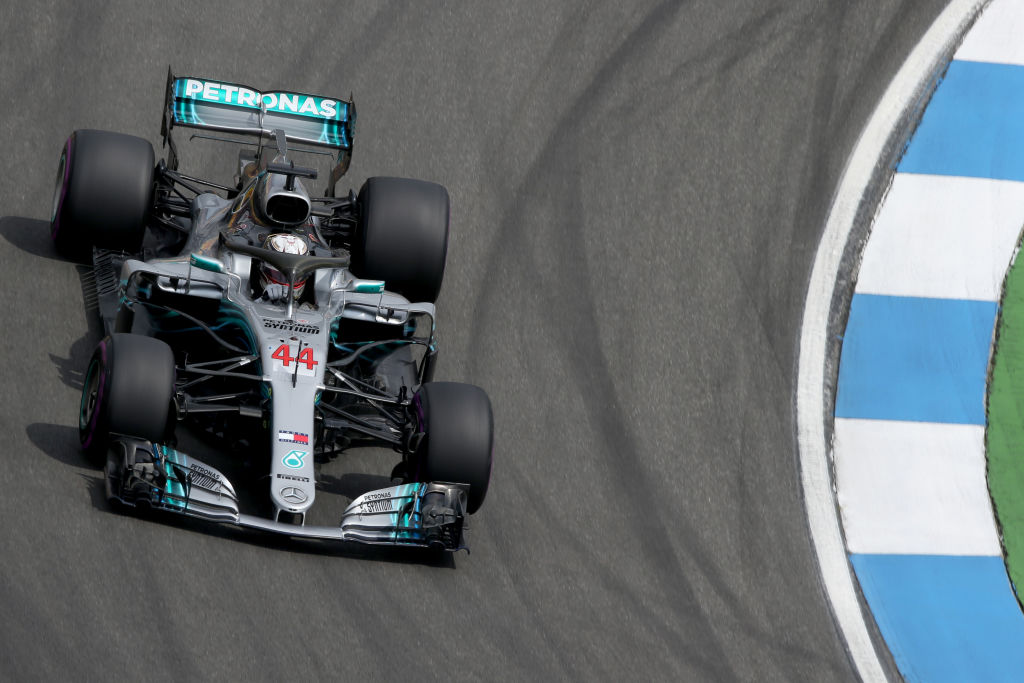 Even though the nature of the season suggests fortunes could wing away from Hamilton just as quickly as they swung toward him, his history at the Hungaroring suggests this could be a banner weekend for him.
With five wins at the track, Hamilton is one of its masters, and some of his most impressive wins have come in this race (2009, with McLaren, and 2013, with Mercedes – in both races, Hamilton overcame machinery that was inferior to that of his rivals to score victories).
However, while it's easy to assume Hamilton might be the favorite entering the weekend, Ferrari and Vettel should not be dismissed. Given the seesaw nature of the season's momentum, things may well swing back in their direction after swinging away from them in Germany.
And, Vettel is a former winner in Hungary – in 2015, his first year with Ferrari, and 2017.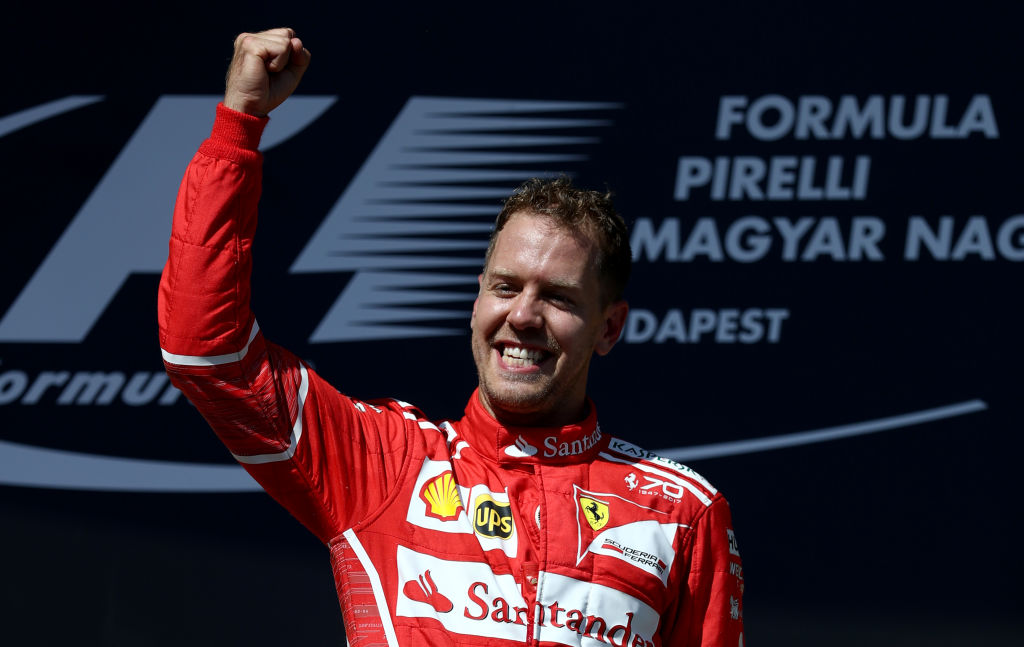 The Ferrari package has had a slight edge over Mercedes for much of the year, so Vettel could be primed for another strong outing himself.
Still, the outlook of the title picture ahead of Hungary is anything but predictable, so it's anybody's guess as to who exits the weekend in front.
Red Bull to Factor In?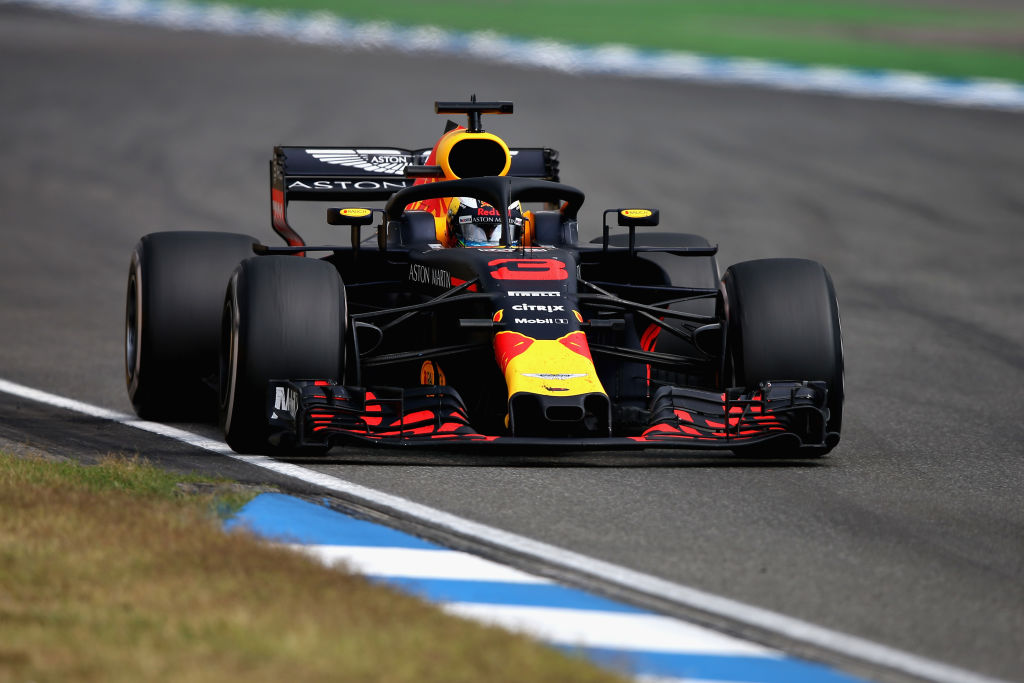 Ferrari and Mercedes have the edge on Red Bull when it comes to sheer pace, but on tracks where power isn't as big of a factor, Red Bull has a chance to outshine them.
Case and point: the Monaco Grand Prix. The Monaco street circuit is hardly a power circuit, which masked the power advantage Mercedes and Ferrari have. As such, Red Bull dominated the weekend with Daniel Ricciardo leading every session, taking the pole, and rolling to the victory. Teammate Max Verstappen would have likely been a podium contender himself if he didn't have to start last after crashing during Saturday morning practice.
The Hungaroring is similar in nature to the streets of Monaco in that it is not a power circuit, meaning that Red Bull could well have a fighting chance on merit.
But, as Ricciardo pointed out, Monaco is not an indication that they'll be strong out of the box, as the two tracks are very different.
"I like the Hungarian GP. Everyone always says it's Monaco without walls, but it's not, it's Hungary!" he quipped in a preview on Formula1.com. "It's fast, it's normally really hot and even though it's a tight track there's still quite a lot of overtaking and always a bit going on. The middle sector is one of the best of the whole year, it's pretty fast with really quick changes in direction. The track used to be pretty bumpy but it's improved a lot recently."
Still, a Red Bull triumph is always possible, and would throw yet another wrench into the complex championship picture.
Misc.
Valtteri Bottas and Kimi Raikkonen finished second and third in Germany, but both certainly could have won. However, they ultimately were forced to play "second fiddle" to their teammates. Raikkonen has operated in a supporting to Vettel much of the year, and did so again in Germany, allowing Vettel by after he jumped ahead during a cycle of pit stops. And Mercedes called off Bottas in the waning laps after he tried to challenge Hamilton. Indeed, there is a team championship to play for – Mercedes leads Ferrari by a count of 310 points to 302 – so both teams are keen to manage things very carefully. Still, both Bottas and Raikkonen are hungry for wins, and in the right circumstances, they may yet challenge for one.
Nico Hulkenberg had his best race of the year in Germany, finishing fifth. He is yet to score a podium, but another clean outing and placement as "best of the rest" would put him in podium position if Mercedes, Ferrari, and/or Red Bull falter.
Brendon Hartley scored a much needed point in Germany, but remains on the hot seat at Toro Rosso. He'll need more points finishes if he is to stay with that team going forward.