The final five events of the 2018 Verizon IndyCar Series season begin with this weekend's Honda Indy 200 at Mid-Ohio (July 29, 3:00 p.m. ET, CNBC).
It also marks the final event before an informal "summer break" for the IndyCar paddock, with two weekends off following Mid-Ohio before the ABC Supply 500 from Pocono Raceway (August 19th, NBCSN).
As such, even if you aren't in the championship hunt, exiting Mid-Ohio with a solid result will be vital in order to have a strong outlook ahead of the final four races, which are contested over a span of five weeks.
Talking points ahead of the Honda Indy 200 at Mid-Ohio are below.
The Master's Domain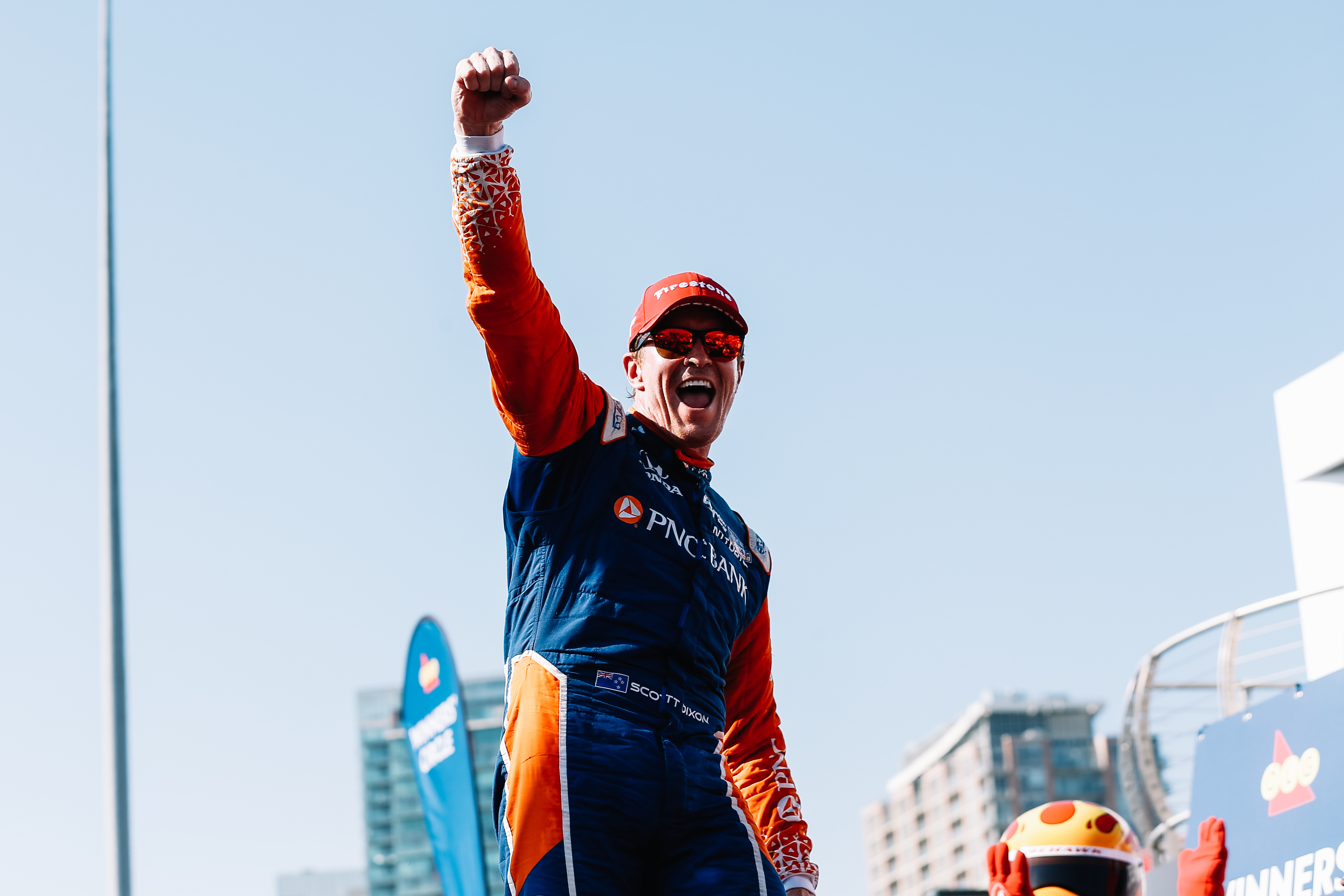 The image of Scott Dixon celebrating a victory at the Mid-Ohio Sports Car Course is an image all too familiar for his rivals. After going 0-2 in his first two starts in 2001 and 2002 (he finished 12th and fifth in those years), Dixon got his first win there in 2007.
He followed that triumph up with four more, in 2009, 2011, 2012, and 2014 – the 2014 one is especially notable as he came from 22nd and last on the grid to do so.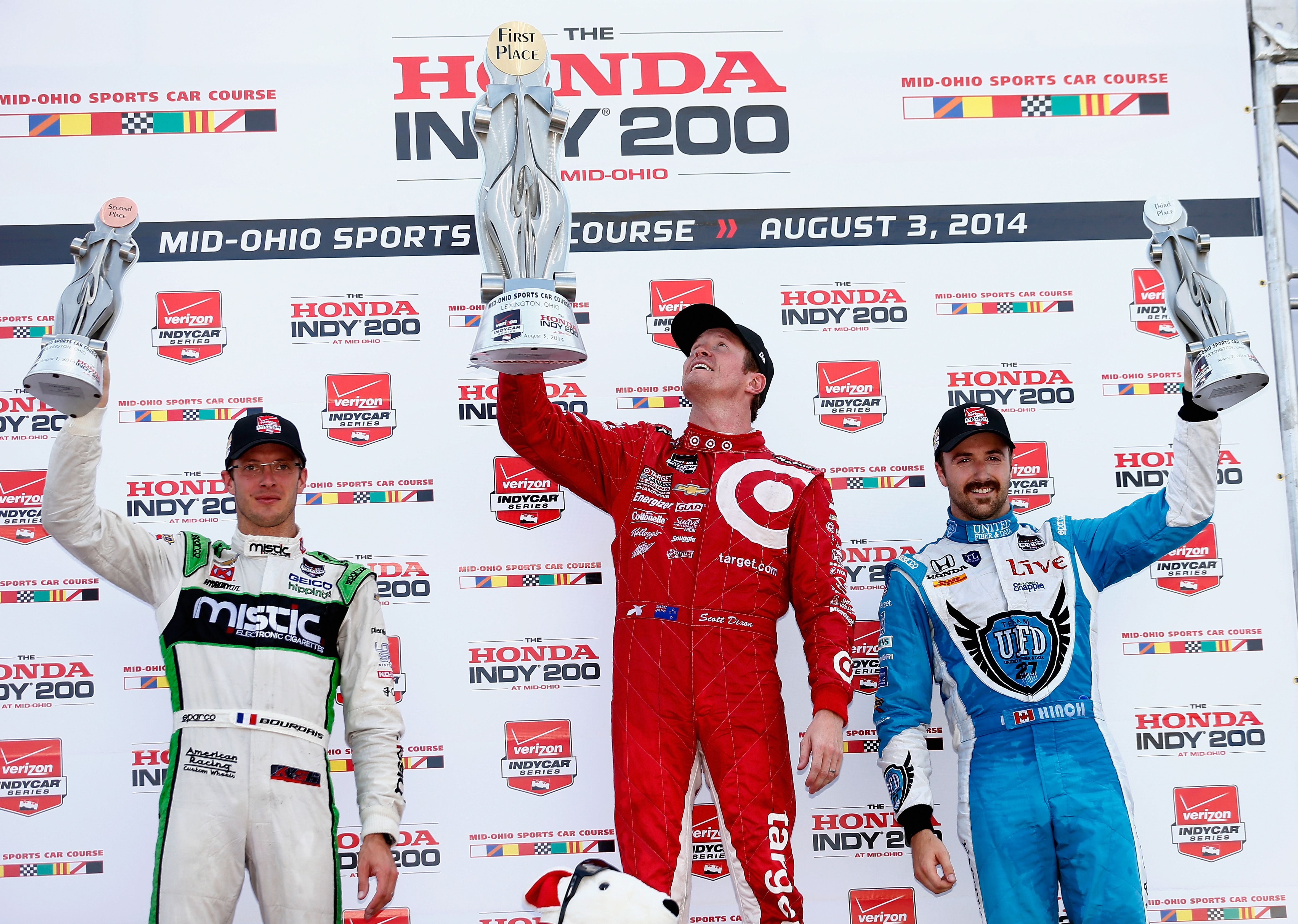 And he has three other finishes of fifth or better to boot, meaning he often runs well even when he doesn't win.
"Mid-Ohio is just one of those tracks where we have a feeling that if we get things right with the PNC Bank car, we always have a decent shot at winning," Dixon said of Mid-Ohio success.
"The track has been very special to not only myself, but to the team over the years. It's one of those rhythm tracks where if you get in a good groove, then things just take off if everything is working right. You can come from about anywhere to win here as we've seen in the past, but it's a lot easier when you do it from the front, so a good qualifying run is always important on this style of track."
Dixon enters Mid-Ohio with a sizeable 62-point lead over Josef Newgarden, the defending Mid-Ohio winner. As such, the task of gaining ground on Dixon – already a daunting one given his career history – is made all the more difficult.
Rest assured, all drivers behind Dixon must finish ahead of him in order to retain realistic chances of catching him before the curtain falls after the GoPro Grand Prix of Sonoma in September. But, doing so at maybe Dixon's best track, while not impossible, is far easier said than done.
Rahal Looks for "Home Cooking" Boost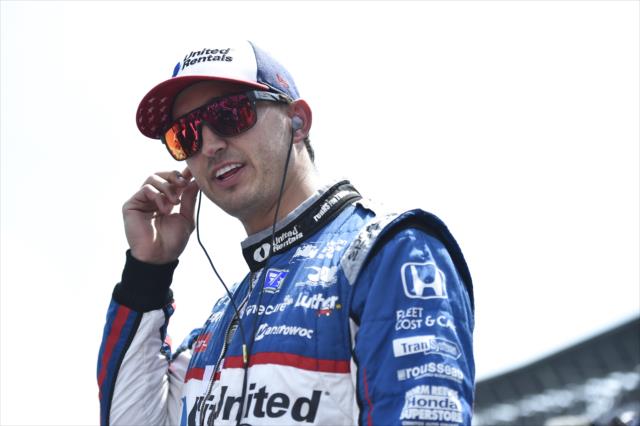 Ohio native Graham Rahal entered 2018 as a possible championship contender. And while he has demonstrated the needed consistency – he has finished inside the top 10 in all but two races so far – he has not yet graced the winner's circle and has fallen to 151 points out of the lead in eighth.
However, he trails fifth place Will Power by 60 points, and getting back into the top five in the championship for the third time in four years (he was fourth and fifth in the standings in 2015 and 2016) is a goal that is still within reach.
And for Rahal, beginning the final five races of the season with his second win at his home track (he won at Mid-Ohio back in 2015) would do wonders to turn things around.
"Over the last four years, we have been really strong at Mid-Ohio," said Rahal, who has finishes of fifth, first, fourth, and third in the last four Mid-Ohio races.
"We've had great consistency and we finished on the podium last year, which is always special. It's going to be an important one for us again. I'm excited to get back home. Obviously we would like to continue the top-five streak but, more importantly, we'd love to get another win which is what we really need at this time. I'm definitely focused heavily on trying to make that happen."
Watch Out for Pit Strategy
Maybe more than any other venue, Mid-Ohio is notoriously difficult to pass on, and can often see pit strategy influence the outcome.
In 2016, an early stop and timely caution for Mikhail Aleshin put him in contention for the win before a pit stop error later in the race dropped him to 17th.
Rahal used pit strategy and cautions to work his way forward from a 13th starting position to win in 2015. Conversely, strategy, and an untimely caution, bit the likes of Juan Pablo Montoya and Josef Newgarden that year – they finished 11th and 13th.
Dixon, too, has used pit strategy to his advantage at Mid-Ohio, evidenced by his aforementioned win from 22nd in 2014, which was aided by strategy and cautions.
Watch out for early pit stops as drivers and teams try to catch a timely yellow in Sunday's race.
Misc.
The Final Word…
From Josef Newgarden, last year's Mid-Ohio winner:
"The race weekend at Toronto didn't go the way we were hoping but we're ready to put that behind us and really focus on Mid-Ohio. We ran a really strong race there last year and have had some good luck on road courses this season, so we're feeling pretty good going into the weekend. It was great for us all to have a weekend off to refocus, but I know the entire No. 1 Hitachi Chevrolet team and myself are ready to head back to Mid-Ohio and have a great performance to gain more championship points."
Here's the IndyCar weekend schedule
At-track schedule (all times local):
Friday, July 27
11:00 a.m. – 10:45 a.m. ET – Verizon IndyCar Series practice #1, RaceControl.IndyCar.com (Live)
2:35 – 3 p.m. ET – Verizon IndyCar Series practice #2, RaceControl.IndyCar.com (Live)
Saturday, July 28
10:00 – 10:45 a.m. ET – Verizon IndyCar Series practice #3, RaceControl.IndyCar.com (Live)
1:30 p.m. ET – Qualifying for the Verizon P1 Award (three rounds of knockout qualifying), NBCSN (Live)
Sunday, July 39
3:00 p.m. – CNBC on-air
3:35 p.m. – The Honda Indy 200 at Mid-Ohio (90 laps/203.22 miles), CNBC (Live); encore on NBCSN at 6:30 p.m. ET
Here's last year's top 10:
1. Josef Newgarden
2. Will Power (pole)
3. Graham Rahal
4. Simon Pagenaud
5. Takuma Sato
6. Alexander Rossi
7. Helio Castroneves
8. Ryan Hunter-Reay
9. Scott Dixon
10. Conor Daly
Here's last year's Firestone Fast Six:
1. Will Power
2. Josef Newgarden
3. Takuma Sato
4. Graham Rahal
5. Helio Castroneves
6. Scott Dixon