The forthcoming weekend at the Mid-Ohio Sports Car Course for the Mazda Road to Indy Presented by Cooper Tires might be the most pivotal of the season for all three series.
The streets of Toronto had a heavy impact – literally – on the championship battles in all three series. In the Indy Lights Presented by Cooper Tires, Pato O'Ward retook the championship lead by 17 points over Colton Herta, with Herta suffering an injured thumb after a crash in Race 1 qualifying.
Meanwhile, in the Pro Mazda Championship Presented by Cooper Tires, things were essentially reset due to a pair of eighth place finishes for points leader Parker Thompson – he had contact in both races – and a weekend sweep from second-place runner Rinus VeeKay.
The Cooper Tires USF2000 Championship Powered by Mazda, however, saw Kirk Kirkwood get closer to clinching the title, and he is in position to do so before the calendar switches to the month of August.
Indy Lights and Pro Mazda see their usual double headers, with races on Saturday and Sunday, while USF2000 will enjoy a rare triple header, with races on Friday, Saturday, and Sunday.
Talking points for all three series are below.
Indy Lights
The most crucial aspect of the Indy Lights title chase centers around the health of Colton Herta's hand. If he's fully healthy and can tackle the demanding Mid-Ohio track, then he'll have a chance to gain on Pato O'Ward – O'Ward leads Herta by 18 points. But, if his thumb and hand aren't healthy enough, it could give O'Ward a chance to make the gap insurmountable.
While Santi Urrutia is 40 points behind O'Ward, he is only 22 behind Herta, whose injury opens the door for Urrutia to close even more in the battle for second. And, 40 points is still within range for Urrutia if gets on a hot streak in the final races of the year. He won two of the final four races last year, beginning at Mid-Ohio, and he finished second in the other two. A repeat performance could sneak him back into title contention.
Victor Franzoni looks to rebound after a troublesome Toronto outing saw him crash in Race 1 and then retire from Race 2 to conserve finances and resources.
Pro Mazda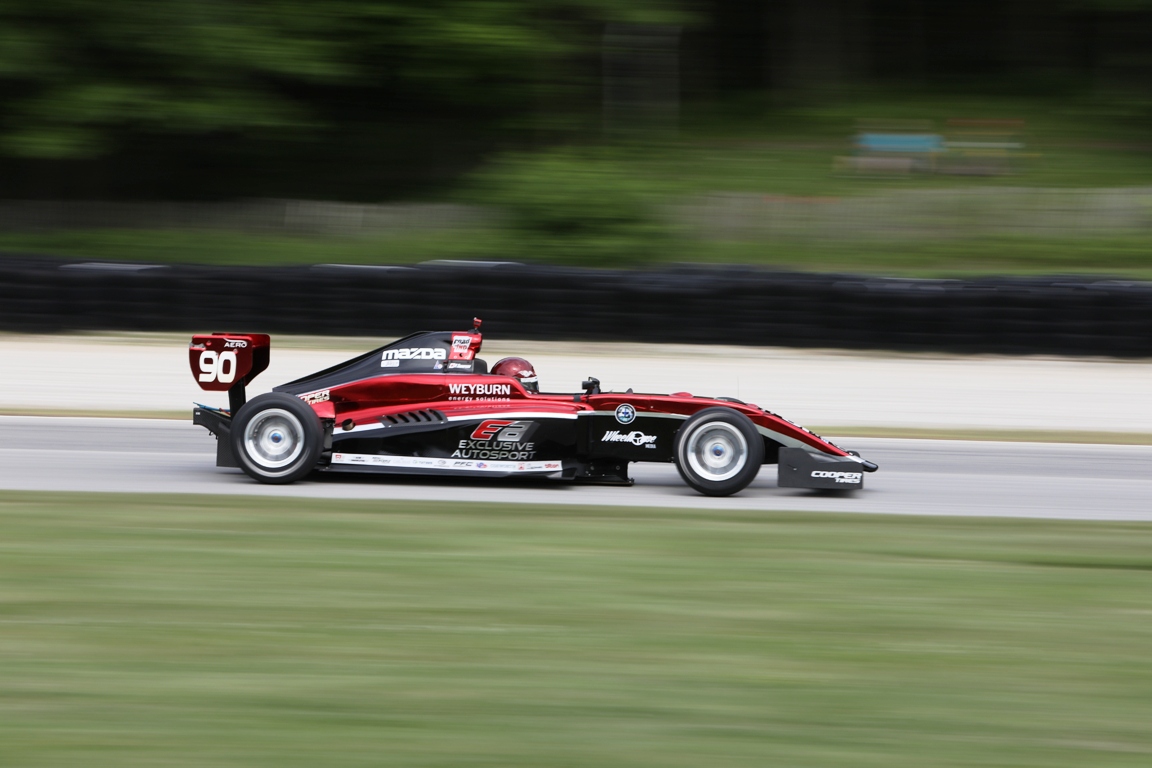 Parker Thompson's weekend to forget on the streets of Toronto has essentially reset the championship picture. He leads Rinus VeeKay by only seven points entering the weekend, and the two title combatants are now poised for a duel to the finish after Thompson was on the verge of running away with it. Thompson scored a victory in USF2000 Race 2 last year at Mid-Ohio, and finished third in Race 1, while VeeKay had finishes of third and second. In short, they enter Mid-Ohio very evenly matched, so it's anybody's guess as to who is favored among them.
Carlos Cunha ranks third in the Pro Mazda championship, and still with a shot at the title. He has been knocking on the door of winning for most of the year, and it's only a matter of time before he knocks it down.
David Malukas and Oliver Askew rank fourth and fifth. Malukas has been fast and has two wins this year, but his season has been blighted by some inconsistency. Meanwhile, Askew has struggled mightily with Cape Motorsports. Both will look for strong results at Mid-Ohio.
USF2000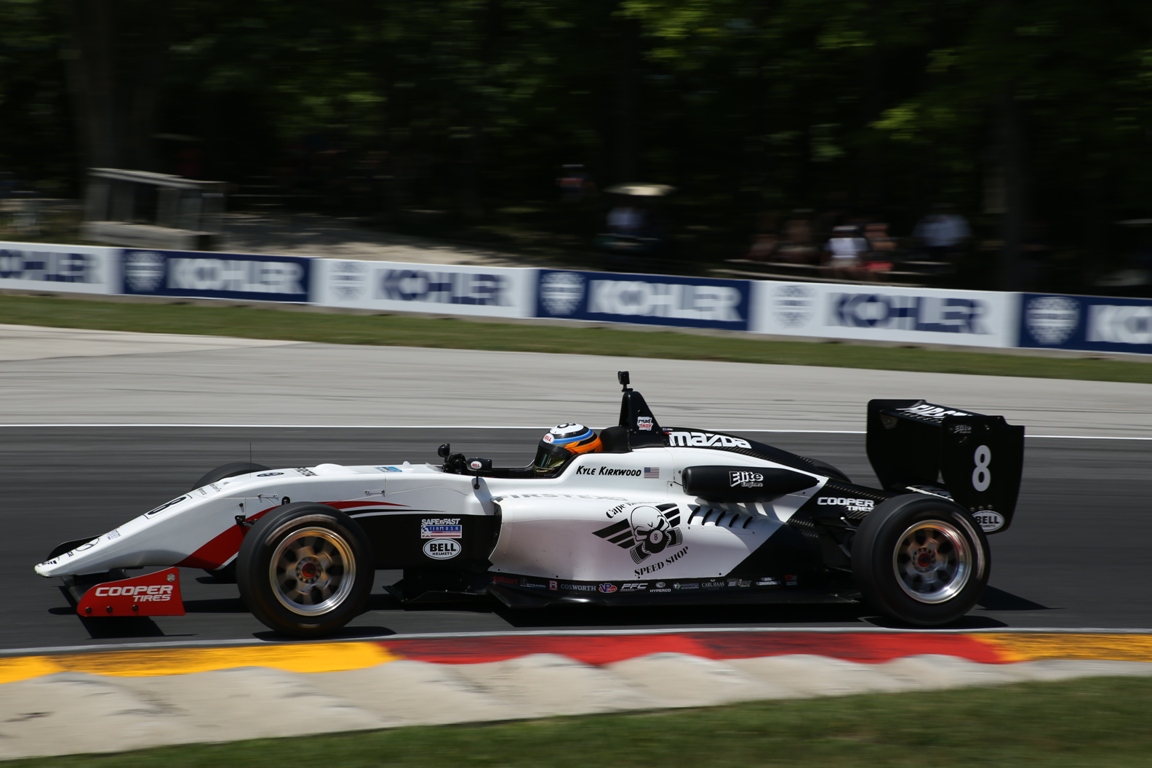 In USF2000, the championship revolves exclusively around Kyle Kirkwood. The 19-year-old from Florida leads Kaylen Frederick by 131 points entering the weekend. If he scores 34 points by the end of the weekend, the championship is his. Anything is certainly possible, but given that he has won six races in a row – and seven in total this year – it would take an enormous amount of misfortune for him to fail to clinch this weekend.
Behind Kirkwood, seven points separate Frederick, Igor Fraga, and Rasmus Lindh in the battle for second. All three have been quick in recent races, and any Kirkwood misfortune could see any one of these three end up in victory lane.
Of note: Alex Baron and Swan-RJB Motorsports, two-time race winners this year, are again absent from the entry list this weekend.
A full weekend schedule can be viewed here.