Force India Enters Administration
Although they competed at last weekend's Hungarian Grand Prix, the Force India Formula 1 team was entered into administration on the Friday of the Grand Prix weekend (July 27).
The team has been in financial trouble for quite some time as team owner Vijay Mallya battles an extradition to India on fraud charges – he was initially arrested last April – and things boiled to a head leading up to the Hungarian Grand Prix.
However, in a bizarre twist, current Force India driver Sergio Perez, whose sponsors help fund the team, initiated the administration process. But, he later revealed that it came at the request of the team to ensure they can continue to compete while the process of finding new ownership takes place.
"The team asked me to do it. Otherwise, it would have been very bad," Perez said in a story posted on BBC Sport's website. "It was very tricky and difficult. Every day really counted and I was told to help the team, to secure those jobs and that is the main reason behind it. It was a very difficult decision for me because I am in the middle of it, but the picture will look bigger in the near future."
Indeed if that hadn't occurred, the team may have likely shuttered.
"The bottom line is that we did it, or the team goes bust," Perez asserted. "Emotionally and mentally it has been really tough. I haven't been able to focus on being a racing driver."
Another new wrinkle is the potential that Mercedes could essentially turn Force India into their own junior team of sorts if they acquire a majority ownership stake. As such, McLaren, Renault, and Williams are seeking assurance that such a scenario will not play out, as detailed in another BBC Sport piece.
Regardless, while Force India may continue to compete for the remainder of the season, the overall outlook of the team remains up in the air as they seek new ownership.
Mercedes' George Russell Ends post-Hungary Testing on Top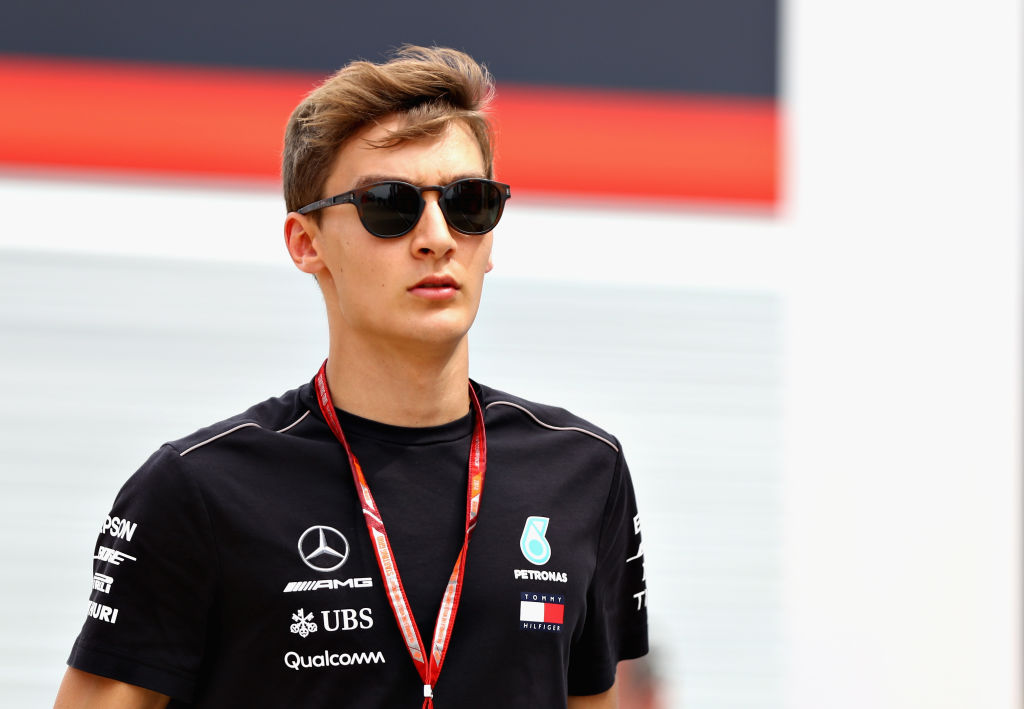 Several Formula 1 teams stayed at the Hungaroring following the Grand Prix for testing this week. And while Ferrari's reserve driver Antonio Giovinazzi was fastest on the first day, Mercedes' reserve driver George Russell topped the charts on the second day.
The 20-year-old Briton, who currently leads the FIA Formula 2 championship, turned in a quick lap of 1:15.575, bettering Ferrari's Kimi Raikkonen by just under one tenth of a second.
Red Bull Racing's Jake Dennis was third, with Giovinazzi fourth – completed the second day with Sauber. Force India test driver Nikita Mazepin was fifth.
Results from both days can be found on Formula 1's website – Day 1 can be found here, with Day 2 here.