Lawrence Stroll Heads Group of Investors Who Take Force India Out of Administration
After long-standing financial trouble saw Force India enter administration last week, a group of investors headed by Lawrence Stroll, father of Williams driver Lance Stroll, came forward earlier this week to secure the future of Force India and take the team out of administration.
Per a report from BBC Sport, the team appears set to continue for the rest of the season, now that it's future has been secured.
Otmar Szafnauer, Force India's COO, said in the BBC piece, "This outcome secures the future of the Force India team in Formula 1 and will allow our team of racers to compete to our full potential."
"I am delighted that we have the support of a consortium of investors who believe in us as a team and who see the considerable business potential that Force India has within F1 now and in the future."
Force India currently ranks sixth in the constructor's championship, while drivers Sergio Perez and Esteban Ocon rank tenth and 12th in the driver's standings.
Search for Ricciardo's Replacement at Red Bull Under Way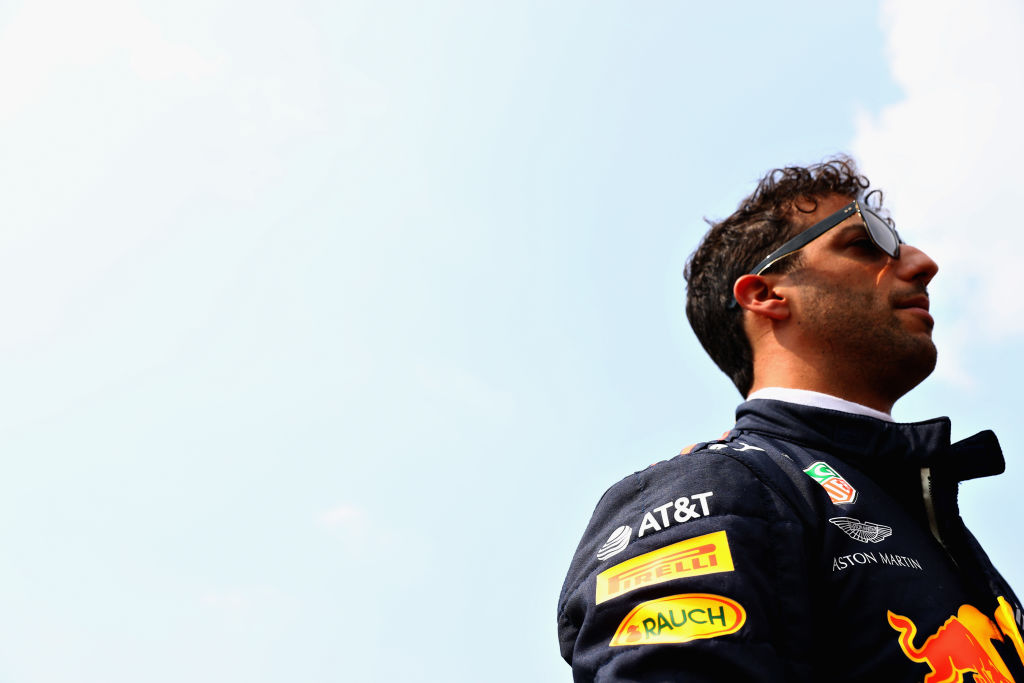 With Daniel Ricciardo departing Red Bull Racing for Renault next season, the team sees multiple options on the table for replacements.
The most obvious choices come in the form of a pair of Red Bull drivers: Pierre Gasly, currently competing with Toro Rosso, and Carlos Sainz Jr., currently competing with Renault.
Gasly only has three finishes inside the points in the 2018 season, but all three were impressive – he finished fourth in the Bahrain Grand Prix (and earned Driver of the Day as a result), seventh in the Monaco Grand Prix, and sixth in the Hungarian Grand Prix.
Those impressive drives have Gasly near the top of the list of young drivers to watch, and many believe he could be a future star.
However, while Gasly is flattered by the conversation, he is not dwelling on a hypothetical move to Red Bull and is instead focusing on his current situation with Toro Rosso.
"Yes, I would like (to move to Red Bull) but I'm not thinking about it too much. I am happy with my season so far at Toro Rosso, I'm happy to be here. At the moment, nothing is decided, I think," he told the Spanish newspaper Marca, referenced in a story on F1i.com.
However, not to be forgotten is Carlos Sainz Jr. Still under a Red Bull contract that has him on loan to Renault, Sainz will yield his Renault seat to the incoming Ricciardo, leaving him without a seat right now for 2019.
The more experienced of the two, Sainz has eight points finishes in 2018 and has been solid, albeit perhaps unspectacular.
However, as detailed in a piece in the U.K.'s The Week, Sainz has been named as a candidate for a seat at McLaren, either replacing Stoffel Vandoorne or Fernando Alonso.
"Of course Carlos is potentially on the market," said McLaren CEO Zak Brown. "We don't know his exact situation [at Red Bull], but he's certainly someone that as you go down the shortlist of drivers you'd consider putting in a race car. If he was free, and if we had a seat, he would certainly be high up on the consideration set."
One driver who does not appear to be in the mix is Fernando Alonso – the current McLaren driver's future is not yet known and some circles speculated that Red Bull might be a landing spot in the wake of Ricciardo's departure.
However, Red Bull team principal Christian Horner, in a podcast on Formula 1's website that was referenced in a piece on Crash.net, he described that signing Alonso might not be best for the team at the moment.
"I've got huge respect for Fernando, he's a great, fantastic driver, but it would be very difficult to see," Horner asserted. "He's tended to cause a bit of chaos wherever he's gone. I'm not sure it would be the healthiest thing for the team for Fernando to join. Our preference would be to continue to invest in youth (rather) than take a driver who is obviously close to the end of his career."
Ricciardo's departure from Red Bull could set off a silly season firestorm of sorts, and the 2019 grid could look very different from 2018.