The way it is shaping up, 20-plus drivers/riders have three weeks to get their NHRA playoff hopes in gear.
Two races remain in the 18-race NHRA regular season, Aug. 16-19 at Brainerd, Minnesota, and Aug. 29-Sept. 3 at Indianapolis.
Drivers ranked in the top 10 in the Top Fuel, Funny Car, Pro Stock and Pro Stock Motorcycle standings after the Indy race will then qualify for and advance to the six-race Countdown to the Championship playoffs.
But there are still several drivers that are in the top 10 in their respective classes that have not secured their spot in the Countdown yet – and potentially may not. There are also several drivers currently outside the Top 10 that essentially have to make Hail Mary passes to make the playoffs.
Let's break down who's already in the Countdown, who's not and who's in trouble in each individual class, along with notes on each class:
TOP FUEL:
Who's in: points leader Steve Torrence (5 wins, 1,251 points), 8-time champ Tony Schumacher (1 win, 1,090 points), Clay Millican (2 wins, 1,084 points), Leah Pritchett (2 wins, 1,083 points).
Who's not: Doug Kalitta (1 win, 995 points), three-time national champ Antron Brown (1 win, 927 points), Terry McMillen (759 points), defending national champ Brittany Force (1 win, 731 points), Richie Crampton (1 win, 660 points) and Scott Palmer (649 points).
Who's in trouble: No. 11 Mike Salinas (619 points), No. 12 Blake Alexander (2 wins, 522 points).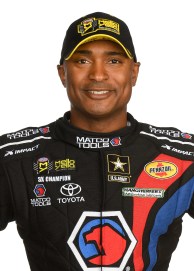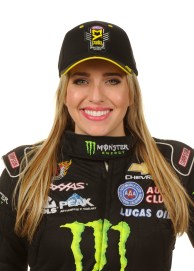 Notes: Two drivers in particular need to get moving if they hope to have a shot at another championship. Namely, defending Top Fuel champ Brittany Force and three-time champ Antron Brown. Both have just one win thus far this season (Brown finally broke through last week at Seattle). … Keep an eye on Clay Millican, who is having a career season and could be the biggest surprise of all. … Also, keep an eye on Steve Torrence. He came so close to the championship last season. Given his five wins thus far, Torrence right now is the man to beat – but few have been able to do so. … And if you happen to have a third eye handy, keep it on Doug Kalitta, one of the hardest-working drivers in all drag racing, but still has yet to win his first Top Fuel championship. Could this finally be Connie Kalitta's nephew's year to win it all?
*****************************
FUNNY CAR:
Who's in: Courtney Force (4 wins, 1,300 points), 2016 national champ Ron Capps (2 wins, 1,146 points), defending national champ Robert Hight (2 wins, 1,085 points), Matt Hagan (3 wins, 1,064 points).
Who's not: Jack Beckman (1 win, 999 points), J.R. Todd (2 wins, 914 points), Tommy Johnson Jr. (892 points), 16-time national event champ John Force (1 win, 824 points), Shawn Langdon (736 points) and Bob Tasca III (691 points).
Who's in trouble: No. 11 Tim Wilkerson (688 points), No. 12 Cruz Pedregon (1 win, 641 points), No. 13 Jonnie Lindberg (598 points), No. 14 Jim Campbell (451 points).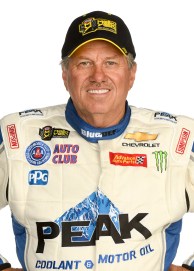 Notes: Last year was Brittany Force's year (in Top Fuel). Thus far in 2018, it appears to be younger sister Courtney Force's year in Funny Car. She's come close to the championship before fading in the past; can she keep up her momentum going forward in the remaining eight races? … Speaking of Force, John Force should qualify for the playoffs, but the 69-year-old drag racing icon needs to pick up his game substantially if he hopes to have any chance at title No. 17. … Cruz Pedregon has struggled in recent years, but his win at Charlotte in April (his first triumph since 2014) gave him some much needed and deserved momentum. He needs to find a bit more momentum to get past Tasca and Wilkerson to make the 10-driver Countdown in Funny Car. He essentially needs to go a total of three additional rounds than the other two drivers in the last two pre-Countdown races to make the playoffs.
*****************************
PRO STOCK:
Who's in: Greg Anderson (1 win, 1,189 points), Tanner Gray (4 wins), 1,147 points), Erica Enders (1 win, 1,082 points), Vincent Nobile (2 wins, 1,052 points), Jeg Coughlin Jr. (3 wins, 1,020 points).
Who's not: Chris McGaha (2 wins, 939 points), Deric Kramer (1 win, 928 points), Drew Skillman (927 points), former champ Jason Line (913 points), Bo Butner (1 win, 895 points).
Who's in trouble: No. 11 Alex Laughlin (1 win, 681 points), No. 12 Matt Hartford (548 points).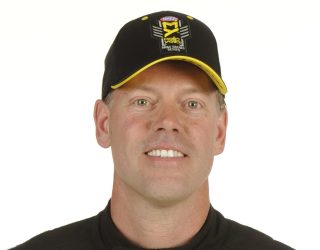 Notes: What has happened to Jason Line this season? The former champ still does not have a win this season, which is virtually unheard of for him. What's more, teammate and multi-champion Greg Anderson has just one win (although he has been consistent enough to remain No. 1 in the standings). Anderson and Line need to get back into winning form – and fast – lest one or both make early exits in the Countdown. Consistency won't be enough; wins will decide who is the ultimate Pro Stock champ in 2018.
*****************************
PRO STOCK MOTORCYCLE:
Who's in: Andrew Hines (687 points), Eddie Krawiec (3 wins, 651 points), LE Tonglet (2 wins, 609 points), Hector Arana Jr. (1 win, 562 points).
Who's not: 2016 national champ Jerry Savoie (1 win, 534 points), Matt Smith (1 win, 473 points), Scotty Pollacheck (449 points), Angie Smith (336 points), Hector Arana (321 points), Angelle Sampey (320 points).
Who's in trouble: No. 11 Jim Underdahl (312 points), No. 12 Steve Johnson (302 points), No. 13 Cory Reed (300 points).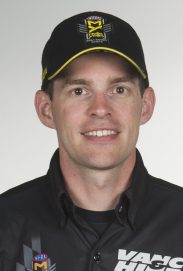 Notes: Much like Jason Line in Pro Stock, five-time PSM champ Andrew Hines is almost incredulously winless still at this late stage of the regular season. How can that be? Sure, Hines could ride into the Countdown still No. 1 in points, but unless he takes a couple of trips to the winner's circle in the playoffs, he will not win another championship this year. … Also, keep your eye on the battle for eighth through 10th place heading into Indy. Just 36 points separate six riders for the final three Countdown spots. Right now, the dark horses to make the Countdown – providing they have an exceptional race at Indy – are Sampey, Underdahl and Johnson.