The second GT-only event of the 2018 IMSA WeatherTech Sports Car Championship season comes with only three races left.
As such, the championship battles in GT Le Mans (GTLM) and GT Daytona (GTD) top the talking points entering Sunday's Michelin GT Challenge at VIR.
The closer of the two title fights is in GTLM, and features a classic duel between the United States' two most prominent brands.
The Ford vs. Chevy rivalry dates back decades, nearly to the start of the automotive industry, and has manifested itself an immeasurable amount of times in a variety of areas.
This year, it surfaces in the GTLM category between Ford Chip Ganassi Racing and Corvette Racing. Ford and Ganassi have won four races in a row – two for Ryan Briscoe and Richard Westbrook in the No. 67 Ford GT, and two for Joey Hand and Dirk Mueller in the No. 66 – and five in total on the year (Briscoe, Westbrook, and Scott Dixon won the Rolex 24 at Daytona).
As such, Briscoe and Westbrook lead the GTLM standings with 241 points, with Hand and Mueller third on 232 points. The combination of Ganassi's hot streak and the prowess of the Ford GT, perhaps the fastest GTLM car this year, means Ganassi and Ford are likely the title favorites.
"It's definitely a period of my career I'll look back on and really appreciate even more," Westbrook said of their performance in 2018. "When you're in the car, you're not really thinking about it but for sure the increase in confidence is not just helping the driving, but also some of the decision making on the timing stand. Some of the calls and strategy have really put us in a position to win when our pace has not been quite there at certain tracks. We'll keep going until the last lap in Atlanta."
Yet, in between the Ganassi Fords sits the No. 3 Corvette C7.R of Antonio Garcia and Jan Magnussen. Despite not having a win in 2018, a consistent run highlighted by five podiums has them only four points out of the lead.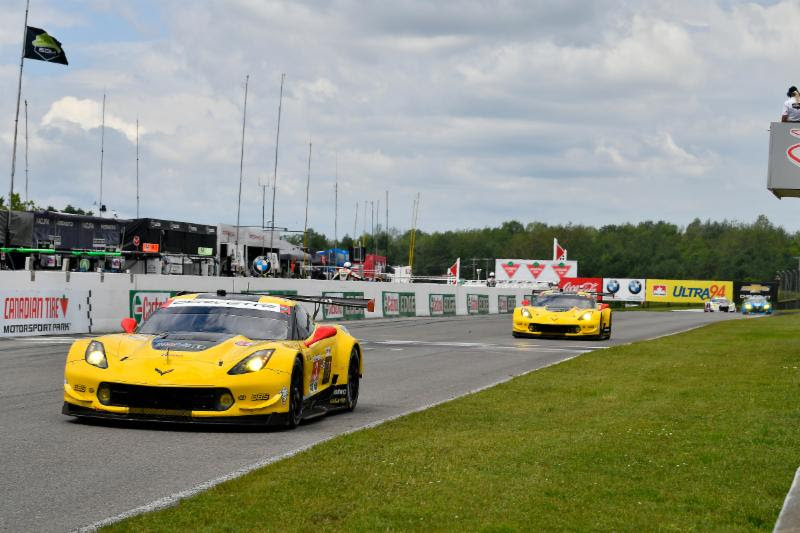 And, Garcia and Magnussen enter VIR as the defending race winners, and are the defending GTLM champions. While the Corvette C7.R is significantly older than the Ford GT, it is an "old reliable" that is a major contender everywhere, and Garcia and Magnussen remain well-positioned to capture another IMSA crown for the Corvette squad.
"It is so close in this championship," Magnussen said of their title prospects. "Every weekend, one car has the edge, but usually not a massive edge. That makes it tough. It makes it tough on the drivers, of course, but also on the teams to perform well in the pits, to pick the right strategy and make the right calls."
"That's what I love about GT racing. It's so close, you fight every lap of the race, and then when it's over, hopefully you've got something good to show off back home."
Of course, teammates Oliver Gavin and Tommy Milner, in the No. 4 Corvette, are in the the thick of things as well, as they sit 14 points out of the lead.
And for Milner, there's some personal motivation to excel at Virginia International Raceway. The Washington D.C. native looks at VIR as his home race, and he is also a two-time winner there (in 2005, with BMW, and 2012, with Gavin in the old C6.R).
As such, Milner is eager to put on a good showing and grab his and Gavin's second win of the 2018 season.
"At a place like VIR, it's such a fun race track for us to drive. It's a pleasure to go there with all the staff at VIR," Milner said of the venue in piece on Michelin Racing's website. They try so hard to make sure all the teams and drivers have a good race weekend. The nature of the high heat and humidity expected at VIR adds to the degree of difficulty."
Milner added, "We look forward to this race so much. It's a tough one because it's so hot and humid. But there are great fans, people and camping throughout the grounds. It's got a little bit of a festival feel. Wake up early, and smell the breakfast cooking – there's a real atmosphere to it."
Porsche GT Team still has an outside shot at the GTLM crown with Earl Bamber and Laurens Vanthoor in the No. 912 Porsche 911 RSR – they sit 16 points out of the GTLM lead in fifth. Teammates Patrick Pilet and Nick Tandy rank sixth, but at 23 points out of the lead, they would need a lot of help to get back into contention.
A potential spoiler, though, could be BMW Team RLL, who nearly won at Road America in a fuel gamble with Alexander Sims and Connor De Phillippi, but their No. 25 BMW M8 GTE ran out of fuel in the final minutes. Sims and De Phillippi and Jesse Krohn and John Edwards (in the No. 24 BMW) could certainly spoil the party among the title contenders.
In GT Daytona, the championship picture is less complex, and revolves around only two entries.
Paul Miller Racing has dominated the GTD field most of the way, with drivers Bryan Sellers and Madison Snow finishing on the podium in all but one race in their No. 48 Lamborghini Huracan GT3. They also have a pair of wins at Detroit and the 12 Hours of Sebring (Corey Lewis was also part of the Sebring lineup).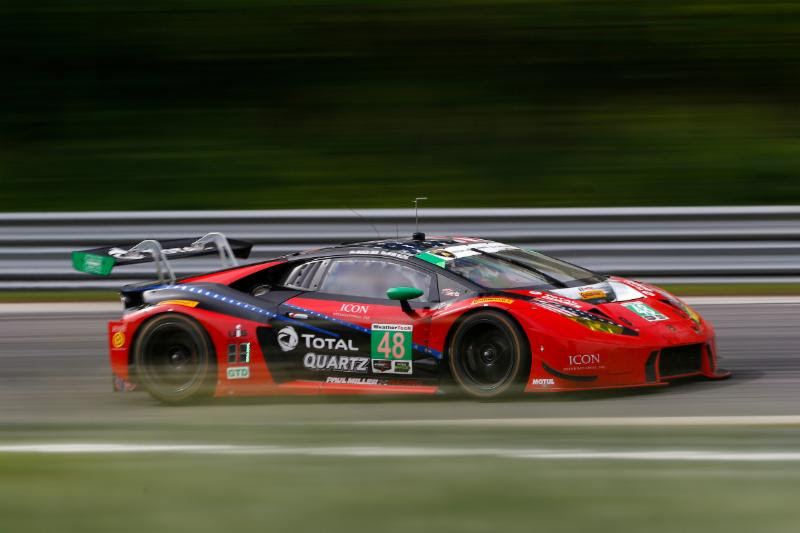 Their prowess has them atop the GTD standings on 250 points, 18 clear of second-place runner Katherine Legge.
Legge is the only driver within range of the Paul Miller Racing duo. The Meyer Shank Racing driver, whose No. 86 Acura NSX GT3 did not become a full-season entrant until July, kept things very close between them in the first half of the season – she was within one point of them entering Canadian Tire Motorsport Park in early July.
However, she has drifted back in recent weeks to 18 points out of the lead. And if she is to gain ground on Sellers and Snow, she'll need to avenge last year's disappointing run at VIR, in which contact with then 3GT Racing driver Sage Karam caused significant damage to Legge's NSX, and she languished in 15th at the end.
The championship is far from over, but if Legge doesn't reduce the gap at VIR, her prospects become very bleak.
And of course, there are a number of potential spoilers in the GTD field. Chief among them are Wright Motorsports (Patrick Long and Christina Nielsen are coming off a win at Road America), Mercedes AMG Team Riley Motorsports (Ben Keating and Jeroen Bleekemolen are race winners in 2018), and 3GT Racing (Dominik Baumann and Kyle Marcelli are also race winners in 2018).
A full weekend schedule can be found here. Sunday's race kicks off at 12:55 p.m. ET.