After the usual summer break, Formula 1 is back in action this weekend for the Belgian Grand Prix at the daunting Spa-Francorchamps. Nine races remain in the 2018 season, with only two being on European soil – from the Singapore Grand Prix to the season-ending Abu Dhabi Grand Prix, races will be held away from the teams' European hubs.
Spa represents the first of those two European rounds. And last year, it saw the beginning of the end for Ferrari's championship hopes.
Sebastian Vettel entered last year's race with a 14-point lead over Lewis Hamilton. Hamilton went on to win that day, and again one week later at the Italian Grand Prix.
Those wins vaulted Hamilton into the championship lead. And while Vettel captured the pole at Singapore, things completely fell apart on Lap 1, with contact between Vettel, Max Verstappen, and Kimi Raikkonen causing all three to crash out, leaving Hamilton to take the win.
Fast forward to 2018, and it's Hamilton now with the edge on Vettel. He leads the Ferrari driver by 24 points entering Spa, with Vettel looking to emulate what Hamilton did last year: take a needed victory and use it to launch a championship run in the final nine races.
Talking points ahead of the Belgian Grand Prix are below.
The Seesaw of Momentum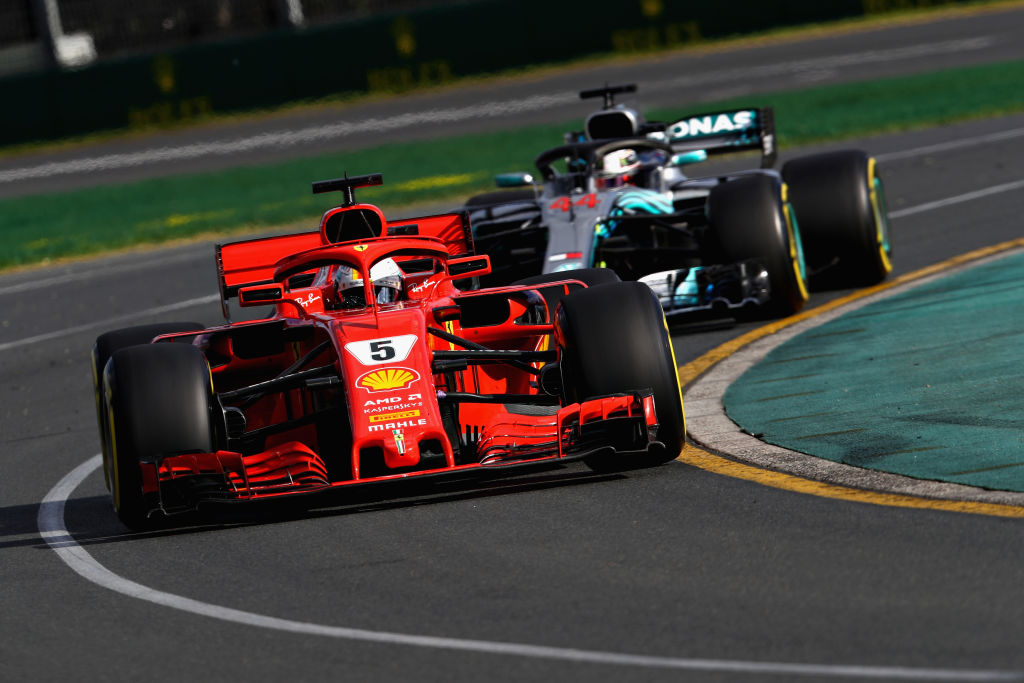 Ferrari and Mercedes appear very evenly matched. Perhaps Ferrari has a slight advantage in outright speed, but it's not enough to be noticeable, and it certainly has not resulted in a dominating performance from Ferrari – Vettel is second to Hamilton in the driver's championship, and Ferrari is currently second to Mercedes in the constructor's championship.
This is the result of a topsy-turvy season that has seen momentum shift almost at every other race. Vettel had back-to-back wins in Australia and Bahrain to start the year before stumbling in China – Red Bull and Daniel Ricciardo won that day – while Hamilton broke into the winner's column at Azerbaijan and Spain.
Ricciardo won again at Monaco, with Vettel returning to his dominant form in Canada on the way to victory, while Hamilton languished in sixth.
Things swung back in Hamilton's favor in France, where he led a Mercedes 1-2, but a disastrous outing in Austria saw both he and Valtteri Bottas DNF with mechanical failures while Ferrari finished second and third with Raikkonen and Vettel – Red Bull took another opportunistic win that day, this time with Max Verstappen.
Vettel won again in Great Britain, while Hamilton rebounded from a Lap 1 spin to finish second, but a Vettel crash in Germany opened the door for Hamilton to get back on top of the podium. A win in Hungary for Hamilton and a second place for Vettel capped a wild opening 12 races.
In short, the 2018 F1 season can best be described as unpredictable, and a track as daunting as Spa can add to that.
While the layout is challenging enough, its size and placement in the Ardennes Forest means weather can wreak havoc – rain has often hit one part of the track and left the remainder dry. And if weather intervenes this weekend, things can get turned completely upside down…again.
Silly Season in High Gear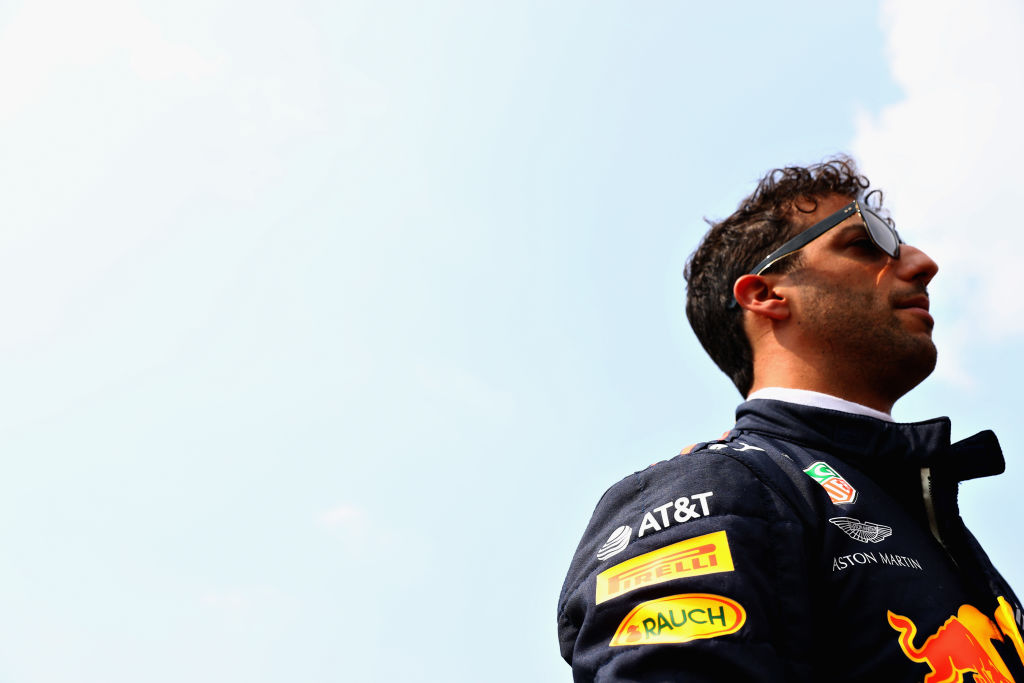 There may not have been any races during the summer break, but there wasn't a lack of news. Daniel Ricciardo kicked things off when he revealed a switch to Renault for 2019, and then Fernando Alonso stole the headlines by confirming his departure from F1 at the end of the season. McLaren then almost immediately confirmed Carlos Sainz Jr. as Alonso's replacement, followed by Red Bull confirming Pierre Gasly for 2019 (per Formula 1's website). In short, the silly season musical chairs are in full swing.
A number of drivers and teams are still yet to be confirmed for 2019, so more news on that front could be revealed in the coming weeks.
Home Races for Verstappen, Vandoorne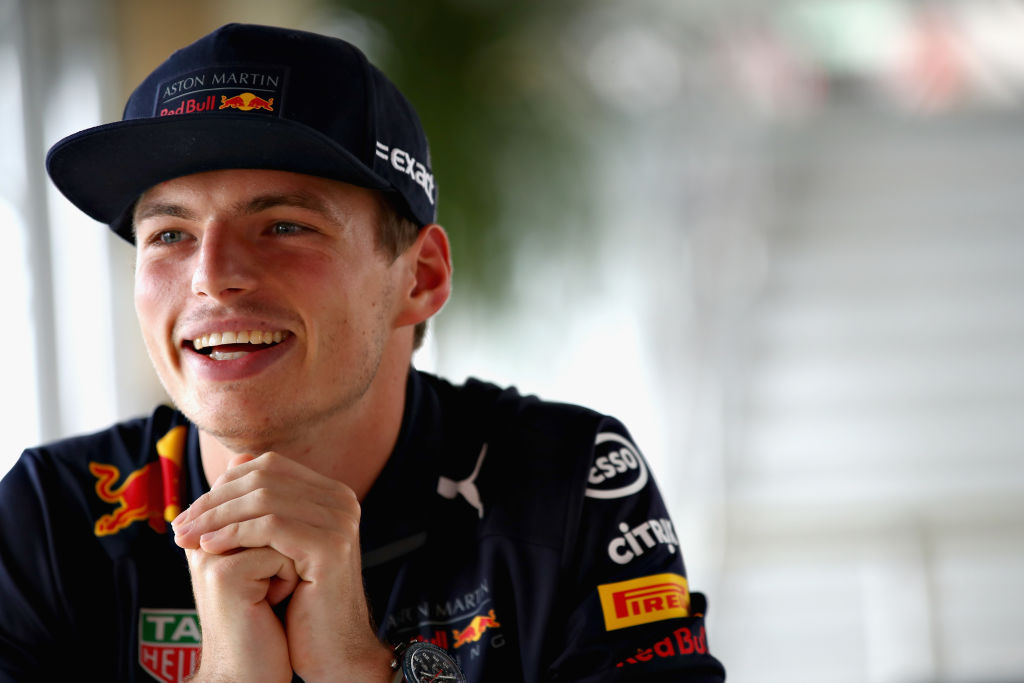 Belgium also represents a home race for a pair of young guns.
Max Verstappen identifies as Dutch and races under the Dutch flag, but his mother is from Belgium, and Spa has been a defacto "home race" for the 20-year-old since he entered F1. And the enthusiasm behind him has grown every year since 2016, so expect a raucous crowd to back him, especially if he can contend for a podium.
Vandoorne does not have the same fanfare Verstappen does, but he'll be no less motivated to have a strong outing this weekend.
After scoring points in three of the first four races, Vandoorne's season has come unglued, and he hasn't scored a point since Azerbaijan. Given that he also is not yet confirmed for the 2019 season, he'll be looking to end that streak this weekend on home soil.
Misc.
Force India came out of administration quickly after entering it, but they are now competing under a new name: Racing Point Force India (per Formula 1's website). As such, the team's standing has been reset – Racing Point Force India has zero points, and the old Force India entry has been excluded from the championship for failing to complete the season. However, drivers Esteban Ocon and Sergio Perez retain their placings in the driver's championship.
Sergey Sirotkin is the only driver yet to score a point in 2018. The Williams team has fallen on desperate times, but if a point can be had, it would do Sirotkin's rookie campaign a world of good.