Former open wheel standout Matthew Brabham continues to find success in the Stadium Super Trucks series, now called Speed Energy Formula Off-Road Presented By Traxxas.
Brabham first began taking part in the series in 2015 on a part-time basis before embarking on a full-season effort in 2016.
He won three races that year, and backed them up with five more in 2017 – he also finished second in the championship in both years.
The 2018 season now sees Brabham in position to take the series championship. On the back of three wins, Brabham sits on 337 points, 30 ahead of second-place runner Gavin Harlien.
Brabham's successful 2018 campaign continued over the weekend at Road America, where he finished second in Race 1 – Robbie Gordon beat him to the checkered flag after a race-long fight – and won Race 2, passing former NASCAR Monster Energy Cup Series driver Greg Biffle on the last lap to secure the win.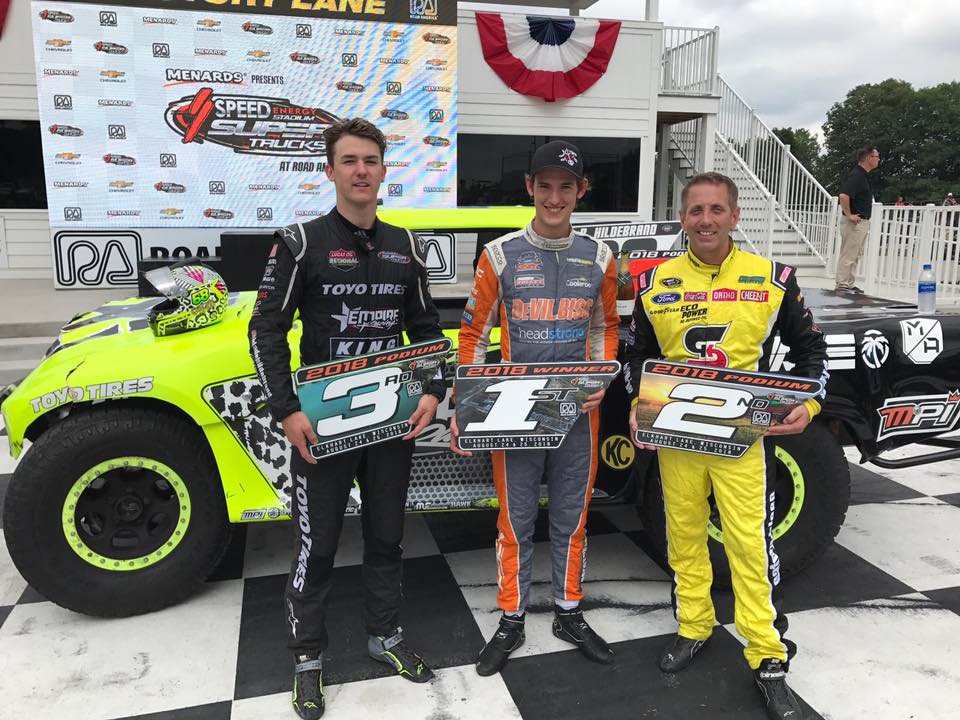 Brabham has had success at Road America before – he swept the Cooper Tires USF2000 Championship Powered by Mazda weekend back in 2012 – and adding to that success made this past weekend all the more meaningful.
"It was a good weekend, we had an issue with the fuel pressure (on Friday) but were able to get it sorted and put together a good race," said Brabham. "Road America has so much history with my dad, my uncle and myself in USF2000, it's awesome to be here."
He was also elated to go up against guys like Gordon and Biffle, who offer varied backgrounds that made racing against them a rewarding challenge.
"Guys like Robbie Gordon have their IndyCar experience racing here and it was great to go head to head with him in race one. It was also pretty cool to be able to race with the NASCAR guys like Casey Mears and Greg Biffle."
Two race weekends remain in the season – Gold Coast, Australia in October and Glen Helen Raceway in California in December – and Brabham remains focused on securing his first Speed Energy Formula Off-Road title.
"The goal from here is to keep plugging away, and take it race by race and hopefully win the championship."