The penultimate round of the 2018 Verizon IndyCar Series season brings a return to the Pacific Northwest.
Portland International Raceway was a stalwart on the IndyCar schedule from 1984 to 2007 and was the scene of a number of famous IndyCar moments, including Mario Andretti beating son Michael to the line in 1986 after Michael ran out of fuel, and a three-wide shootout to the finish between Mark Blundell, Gil de Ferran, and Raul Boesel in 1997 – Blundell edged them at the line to take the first of three IndyCar wins.
The series returns to Portland for the first time since 2007. And while there are many changes with the series (the last race there was run under Champ Car World Series sanctioning) and the cars (the 2007 race featured the Panoz DP01), the track itself remains very similar.
It's still 1.967 miles in length. It still consists of 12 turns – nine right-handers, and three left-handers. It still features the Festival Curves. And it still features a long front straight away that doubles as a drag strip.
In other words, the more things have changed, the more they've stayed the same.
Talking points ahead of the Grand Prix of Portland are below.
A New, Old Circuit
For most of the 23 drivers entered in Sunday's race, this week marks their first time at Portland. But, there are a handful of drivers who have been there before.
Sebastien Bourdais, Will Power, Simon Pagenaud, and Graham Rahal all raced there in 2007, the last time an open wheel race was contested there. Scott Dixon (2001 and 2002) Ryan Hunter-Reay (2003-2005), and Tony Kanaan (1998-2002) have also raced in IndyCar/CART events at Portland.
Bourdais just so happens to be the last person to win at Portland, and has joked about being the longest tenured defending winner at a track.
"I've had some success there, and I guess I am the longest defending champion ever since I won the last time we raced there in 2007," he quipped while talking about the 2007 race.
Rahal, too, has had success at the track, and in the surrounding area, going back to his days on the junior open wheel ladder.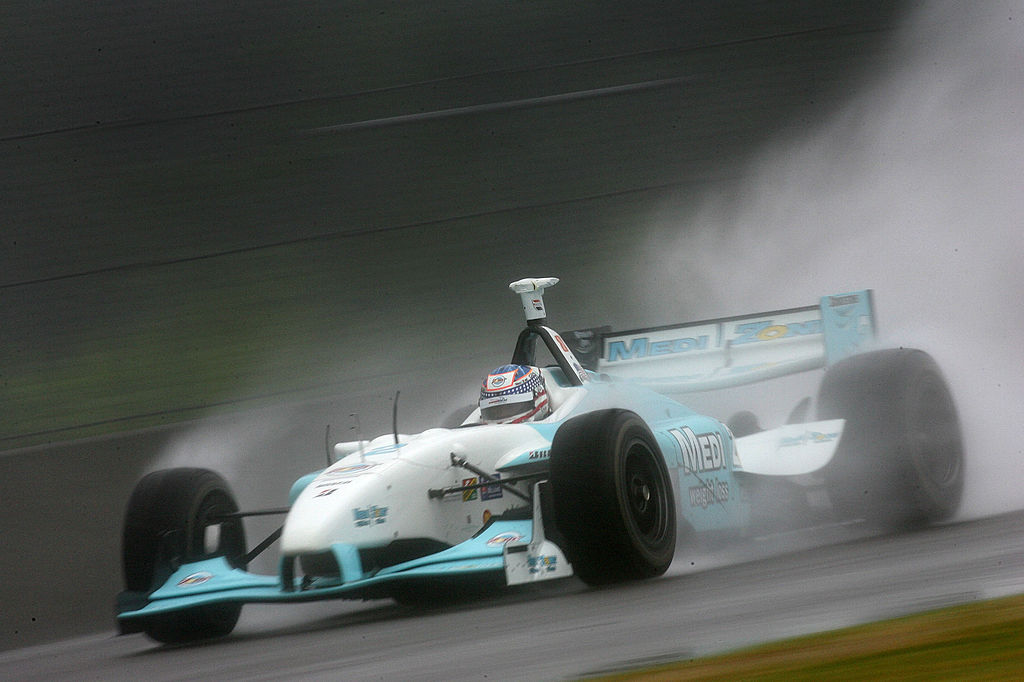 "For me, that region has a lot of importance in my career," Rahal revealed. "Getting my first (Pro) Mazda win comes to mind as does getting the pole in Formula Atlantic before getting hit in the first corner. I actually got my first national victory there in a go-kart race – which was big for me – at Pat's Acres, which is just southeast of town. PIR and the Portland area, in general, hold a special place in my career. I have a lot of fond memories so I'm excited to go back to race."
Several others, including James Hinchcliffe and Marco Andretti, previously raced at Portland in junior categories.
In other words, despite the 11-year gap in between races, Portland will be a familiar stomping ground for some.
Don't Party Too Hard At the "Festival"
Turns 1, 2, and 3 at Portland are a right-left-right chicane known as the Festival Curves and come at the end of the long and wide front straight away.
Long-time IndyCar fans will remember the days when the Cleveland Grand Prix featured opening lap chaos as the field funneled down into a tight first corner off the wide front straight on the Burke Lakefront Airport.
Portland is similar in nature, in that its own wide front straight away is very inviting for aggressive moves entering the Festival Curves. However, this can lead to carnage.
Case and point: In 1998, Greg Moore mistimed his braking point entering Turn 1 from his 14th starting spot, and Moore ended diving up the inside of most of the field. The resulting pileup collected him, Michael Andretti, Christian Fittipaldi, Paul Tracy, and more.
The Festival Curves can be very inviting, but without some discretion, they can also lead to some big problems.
Rossi Aims to Further Reduce the Points Gap to Dixon
There is a 26-point gap in between Scott Dixon and Alexander Rossi in the championship standings.
For Rossi to control his own destiny entering the season-ending INDYCAR Grand Prix of Sonoma, he'll need to ensure the gap is below 20 points – an ideal scenario for Rossi would mean the gap is less than 16 points leaving Portland, as that would mean a Sonoma win gets him the championship regardless of what Dixon does.
For Dixon, he'll want to build a gap big enough so that Rossi cannot control his own destiny at Sonoma.
For Dixon to do that, he'll need to rebound from an unusual blunder in which he and the No. 9 PNC Bank Chip Ganassi Racing team misplayed the strategy in the final stint at Gateway Motorsports Park last week.
They tried saving fuel early in the final stint, only to abort later in the run. Meanwhile, saving fuel allowed Will Power to build up a lead that proved insurmountable for Dixon, while aborting the strategy allowed Rossi to leapfrog him at the checkered flag.
The results saw Rossi shave only three points off Dixon's lead, but more crucially, it prevented Dixon from increasing the gap on a night when he appeared to have the faster car.
Rossi is the most recent winner on a natural terrain road course (the Honda Indy 200 at Mid-Ohio), but Dixon is of course a master of all trades at all tracks.
The duel between the two should be another fascinating one this weekend.
Misc.
Still alive in the title picture are Team Penske teammates Will Power and Josef Newgarden, who rank third and fourth. However, they are 68 (Power) and 78 (Newgarden) points behind Dixon, respectively, meaning they'll need a lot of help to overtake him in the next two races.
Carlos Munoz makes his debut in the No. 6 Lucas Oil Honda for Schmidt Peterson Motorsports this weekend, subbing for Robert Wickens. Munoz will also be in the car at Sonoma.
Gabby Chaves is once again back behind the wheel of the No. 88 Chevrolet for Harding Racing.
Santino Ferrucci returns to Dale Coyne Racing this weekend, piloting the No. 39 Cly-Del Honda.
The Final Word…
From points leader Scott Dixon, who has two finishes of seventh in a pair of starts at Portland:
"We have two races to go now and the points battle is tight, which is what you've come to expect in the Verizon IndyCar Series. I enjoy racing everybody in the field, and it's always tough when it comes down to the wire. Everybody at this level is extremely competitive, and you do everything you can to try and get a race win. It's no different week in, week out. It's been quite a while, but I'm looking forward to Portland this weekend. The goal is to get the PNC Bank car up front and win. You still need as many points as possible with Sonoma being double points. Anything can happen in this series and it usually does."
Here's the IndyCar weekend schedule: 
At-track schedule (all times local):
Friday, Aug. 31
10:45 a.m. PT – 11:30 a.m. (1:45 – 2:30 ET) – Verizon IndyCar Series practice #1, RaceControl.IndyCar.com (Live)
2:35 p.m. PT – 3:35 p.m. (5:35 p.m. ET – 6:35 p.m.) – Verizon IndyCar Series practice #2, RaceControl.IndyCar.com (Live)
Saturday, Sept. 1
11:10 a.m. PT – 11:55 a.m (2:10 p.m. ET – 2:55 p.m.) – Verizon IndyCar Series practice #3, RaceControl.IndyCar.com (Live)
3:20 p.m. PT (6:20 p.m. ET) – Qualifying for the Verizon P1 Award (three rounds of knockout qualifying **Airs on NBCSN at 4:30 p.m. PT (7:30 p.m. ET), same-day delay**
Sunday, Sept. 2

11:30 a.m. PT (2:30 p.m. ET) – NBSN on-air
12:00 p.m. PT (3:00 p.m. ET) – The Grand Prix of Portland (105 laps)
Here's the top 10 from 2007 (the most recent Portland race)
1. Sebastien Bourdais
2. Justin Wilson (pole)
3. Robert Doornbos
4. Will Power
5. Alex Tagliani
6. Dan Clarke
7. Tristan Gommendy
8. Simon Pagenaud
9. Graham Rahal
10. Paul Tracy