Racing fans who bought tickets for Sunday's Grand Prix of Portland could be considered prophets.
Portland International Raceway's reserved seating has been sold out for nearly the last two months. Advance sales for the grandstands led to lots of talk Friday about a potential overall sellout on race day.
That would be a spectacular culmination to IndyCar's return to the Pacific Northwest after an 11-year absence.
People in places like Portland, Vancouver (Washington), Seattle, Tacoma and other big cities within a three- or four-hour drive of Portland have clamored for IndyCar to return to the City of Roses (Portland's official nickname) for almost the entire period since the last time Indy cars took to the nearly two-mile permanent road course in 2007 (Sebastien Bourdais is defending winner, possibly the longest wait ever in all sports for the opportunity to defend his win there).
After several attempts by a variety of potential suitors, Green Savoree Racing Promotions was the winner of the sweepstakes to return IndyCar racing to the PIR.
With a relatively short nine months to get the track in IndyCar condition, not to mention attracting local business partners to help carry the financial load, Green Savoree will hopefully see the fruits of their labor pay off big-time in Sunday's race.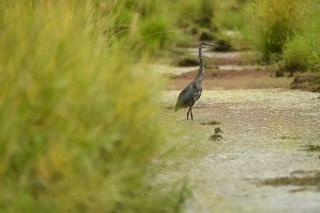 But let's go back to those race fans/prophets. They are about to see one of the most exciting races – with equally exciting storylines – that any track in IndyCar has seen in a long time. They already got a preview during Friday's two practice sessions, not to mention a line that must have been 400 to 500 fans long that stood in line for autographs from their favorite drivers.
Now, back to Sunday's race and the ramifications:
Four drivers remain in contention for the championship: Verizon IndyCar Series points leader Scott Dixon, 2016 Indy 500 winner Alexander Rossi, this year's Indy 500 winner Will Power and defending series champion Josef Newgarden.
Racing at Portland takes on added notoriety because whichever of the quartet emerges with the best finish will set up an exciting season finale in two weeks at Sonoma Raceway.
Even more so, Sonoma will offer drivers double points to be earned, which means even if one of the four drivers still in title contention leaves Portland say, 70 points back, they still could earn enough points at Sonoma (a maximum of 108 points would be up for grabs) to rally for the championship.
It doesn't get much better or more exciting than that.
But there's yet another thing about those Portland race fans/prophets that has kind of gotten lost in all of the championship talk.
Fans attending Sunday's race will see an outstanding display of cultural and national diversity that most any other sport would love to have.
Consider this: Power is from Australia, while Dixon is from nearby New Zealand. Sure, both are series veterans, but they also have a huge fan base back in their respective native lands that would love to see their favorite sons win this year's title.
Then there's Rossi and Newgarden, each being born in and carrying the flag for the U.S.
Even though born and raised about 2,000 miles apart – Rossi from the San Francisco Bay area and Newgarden from just north of Nashville – they are two of the brightest young American stars on the IndyCar landscape.
Rossi turns 27 on September 25, while Newgarden turns 28 on December 22.
That's opposed to Dixon being 38 years old and Power 37.
What fans in Portland – and Sonoma, too – will be seeing isn't just a championship battle. They'll also be seeing not a complete changing of the guard just yet, but they will be seeing the future of IndyCar racing in guys like Newgarden and Rossi.
That doesn't mean guys like Dixon and Power will be retiring any time soon, nor have they slipped any talent-wise, but they are likely very aware that the young lion cubs are coming after the old lions.
It's kind of like Disney's The Lion King, where Power and Dixon are Mufasa, the wise old tribe leader of IndyCar, trying to hold off Simba — in this case, Rossi and Newgarden — who just can't wait to be king.
It's going to be a very memorable race Sunday. And while there will be a race winner, obviously, the Portland race fans may ultimately be the biggest winners for what they're about to see.