The final race of the European portion of the 2018 Formula 1 season comes this weekend with the Italian Grand Prix at the Autodromo Nazionale Monza…or just "Monza" for short.
Recent history at Monza, perhaps the fastest track on the calendar, has favored Mercedes, who have produced the fastest car since 2014, and their entries have always been well-suited to the high speeds of Monza – Mercedes has won every race at Monza since 2014.
The 2018 go-round could be much different however, given the prowess of Ferrari, especially at power tracks – Sebastian Vettel won at Spa-Francorchamps last week, a power circuit similar in nature to Monza.
As such, Mercedes could see its first Monza defeat since 2013. By coincidence, Vettel won that year, with Red Bull Racing, and he is likely the best positioned driver to unseat Mercedes.
Talking points ahead of the Italian Grand Prix are below.
Ferrari Looks To Reclaim Home-Soil Glory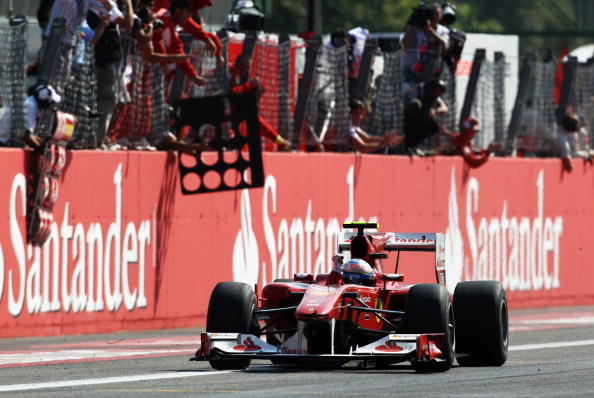 The last time Ferrari won in front of the loyal tifosi was in 2010 – Fernando Alonso beat then McLaren driver Jenson Button, with Alonso's Ferrari teammate Felipe Massa finishing third to put both Ferraris on the podium.
However, a home victory has eluded them ever since, with Mercedes winning every Italian Grand Prix since 2014.
Lewis Hamilton has three of the last four races in Italy, and four of the last six dating back to 2012. He also enters this weekend with a 17-point lead over Sebastian Vettel.
However, Vettel's victory in last weekend's Belgian Grand Prix was a needed momentum boost for Ferrari after tough outings in Germany and Hungary saw Hamilton distance himself somewhat.
Vettel is unlikely to regain the championship lead in Italy unless Hamilton falters, but a Ferrari triumph at its home track would not only continue their momentum but also send a further message to Mercedes.
Ferrari's extra speed at Spa-Francorchamps got Hamilton's attention, and though the brief war of words between them was quickly extinguished, Mercedes' reign as the dominant team in F1 is very much in jeopardy.
If Ferrari can return to Victory Lane on home soil, then it could give them the momentum they need for the remaining fly-away races.
Red Bull's Top-Speed a Real "Drag?"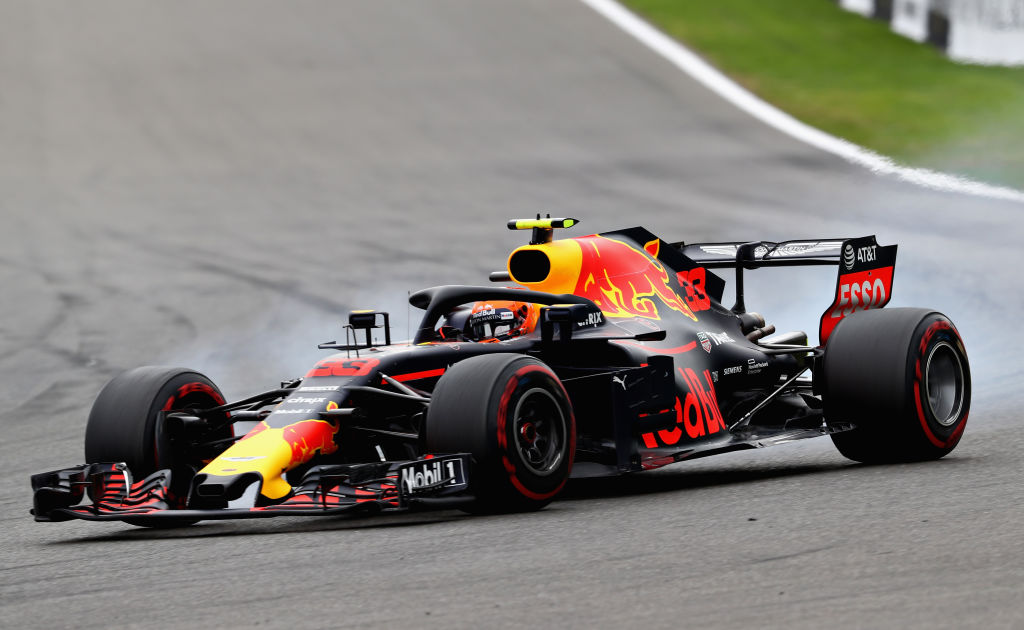 Top end speed has long been the weak area for Red Bull Racing, and their combative technique against to help was on full display at Belgium – their RB14 sported the smallest of rear wings to reduce drag and increase straight-line speed.
Monza should see a similar concept for the Red Bull outfit, though they still may be vulnerable to the top teams in the midfield. Haas has been fast all year, even though the results don't necessarily show it. And the newly renamed Racing Point Force India squad is coming off their best weekend of the season, with Sergio Perez and Esteban Ocon finished fifth and sixth after qualifying third (Ocon) and fourth (Perez) respectively.
To make matters worse, Daniel Ricciardo is due to receive a grid penalty and will start at the back of the grid, per Formula 1's website – Ricciardo will be using the latest Renault "Spec C" engine.
As such, Red Bull's status behind Mercedes and Ferrari could be threatened at Monza.
Misc.
McLaren will look for better results after a dismal outing in Belgium saw both Fernando Alonso and Stoffel Vandoorne fail to advance out of Q1. Vandoorne finished 15th, while Alonso recorded a DNF after being collected in a Lap 1 crash with Charles Leclerc and Nico Hulkenberg.
The futures of Williams and Force India will be interesting side stories to keep track of this weekend. The consortium that now runs Force India is headed by Lawrence Stroll, father of Williams driver Lance Stroll. Rumors suggest that Lance could move to Force India, possibly as early as this season, displacing Esteban Ocon. Announcements about their future are unlikely to come during the weekend, but it will remain a noteworthy story to follow in the coming weeks.