Race 1 for the Pro Mazda Championship Presented by Cooper Tires saw a new race winner in 2018 as Oliver Askew, who ranks third in the Pro Mazda championship, took his maiden Pro Mazda win while Rinus VeeKay finished second to clinch the 2018 Pro Mazda championship.
VeeKay started on the pole, but it was Askew who led coming out of the Festival Curves, with Parker Thompson sitting third.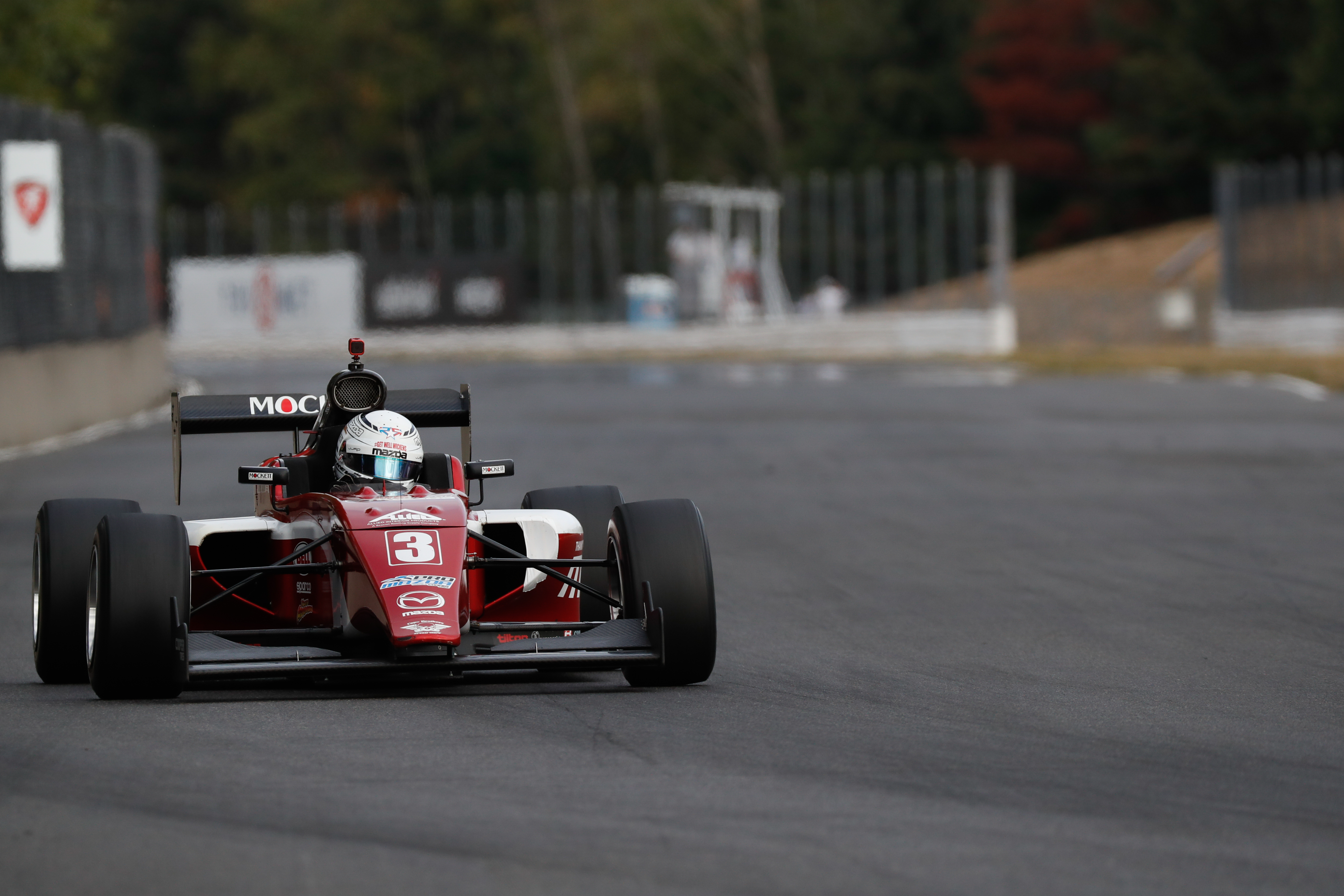 Askew led the rest of the way, keeping VeeKay a safe distance behind him at all times, but VeeKay's second-place effort was more than enough to secure the 2018 Pro Mazda championship.
VeeKay took the points lead from Parker Thompson after Race 1 at the Mid-Ohio Sports Car Course, and he increased the gap from there – he led Thompson by 47 points entering the weekend – to enter Portland needing only to start one of the races to clinch the title.
As such, VeeKay will move to the Indy Lights Presented by Cooper Tires next year.
Thompson finished third, followed by David Malukas and Robert Megennis. Sting Ray Robb, Nikita Lastochkin, and Moises de la Vara rounded out the running order.
Results are below. Race 2 rolls off at 5:15 p.m. ET (2:15 local time).

USF2000: Kirkwood Extends Win Streak to 10 in a Row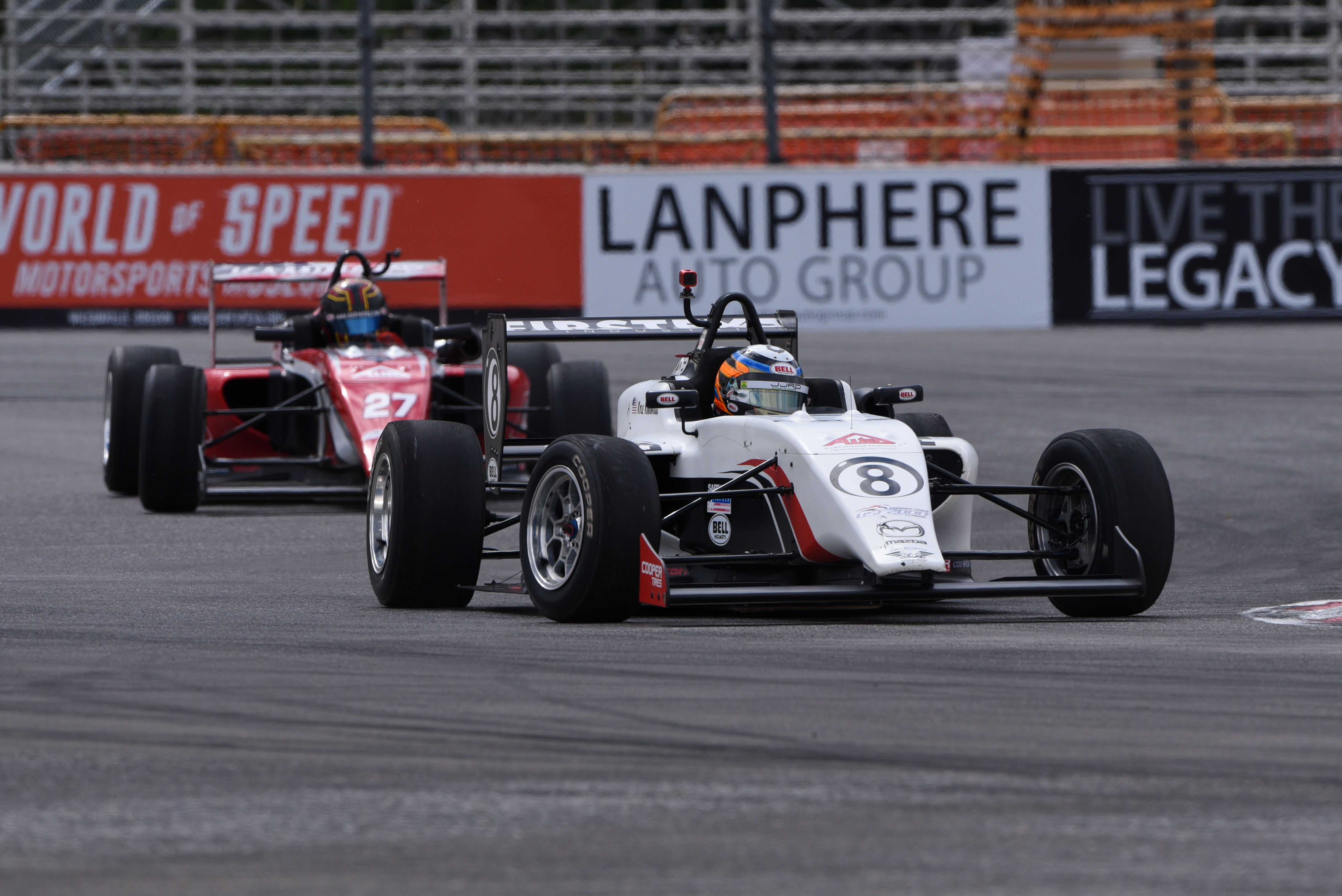 Kyle Kirkwood continued his domination of the Cooper Tires USF2000 Championship Powered by Mazda by winning Race 1 at Portland on Saturday.
Kirkwood, who started on the pole, rocketed away into the lead and went unchallenged most of the way. He needed to survive a restart with four laps remaining –  both Kaylen Frederick and Rasmus Lindh tried to get around him but overshot the Festival Curves in the process – but he held everyone at bay to take the his 11th win of the season and 10th in a row.
Igor Fraga and Calvin Ming finished second and third, with Kory Enders finishing fourth and Lindh rebounding to finish fifth. Frederick ended up finishing eighth.
Results are below. Race 2 rolls off at 6:20 p.m. ET (3:20 p.m. local time).