The ultimate goal of the Indy Lights Presented by Cooper Tires, and the Mazda Road to Indy ladder system as a whole, is to help produce future stars for the Verizon IndyCar Series.
And the 2018 Indy Lights season potentially produced a pair of them.
Patricio O'Ward and Colton Herta quickly distanced themselves from the 2018 Indy Lights field in the first half of the season. O'Ward won three of the opening four races (Race 1 on the streets of St. Petersburg, and both races at Barber Motorsports Park), while Herta won four in a row (both races at the Indianapolis Motor Speedway Road Course, the Freedom 100, and Race 1 at Road America) immediately after.
What's more, they often found themselves battling each other at the front of the field. They dueled for the win in the Freedom 100, battled each other the entire weekend at the Mid-Ohio Sports Car Course, and did battle again this past weekend at Portland International Raceway.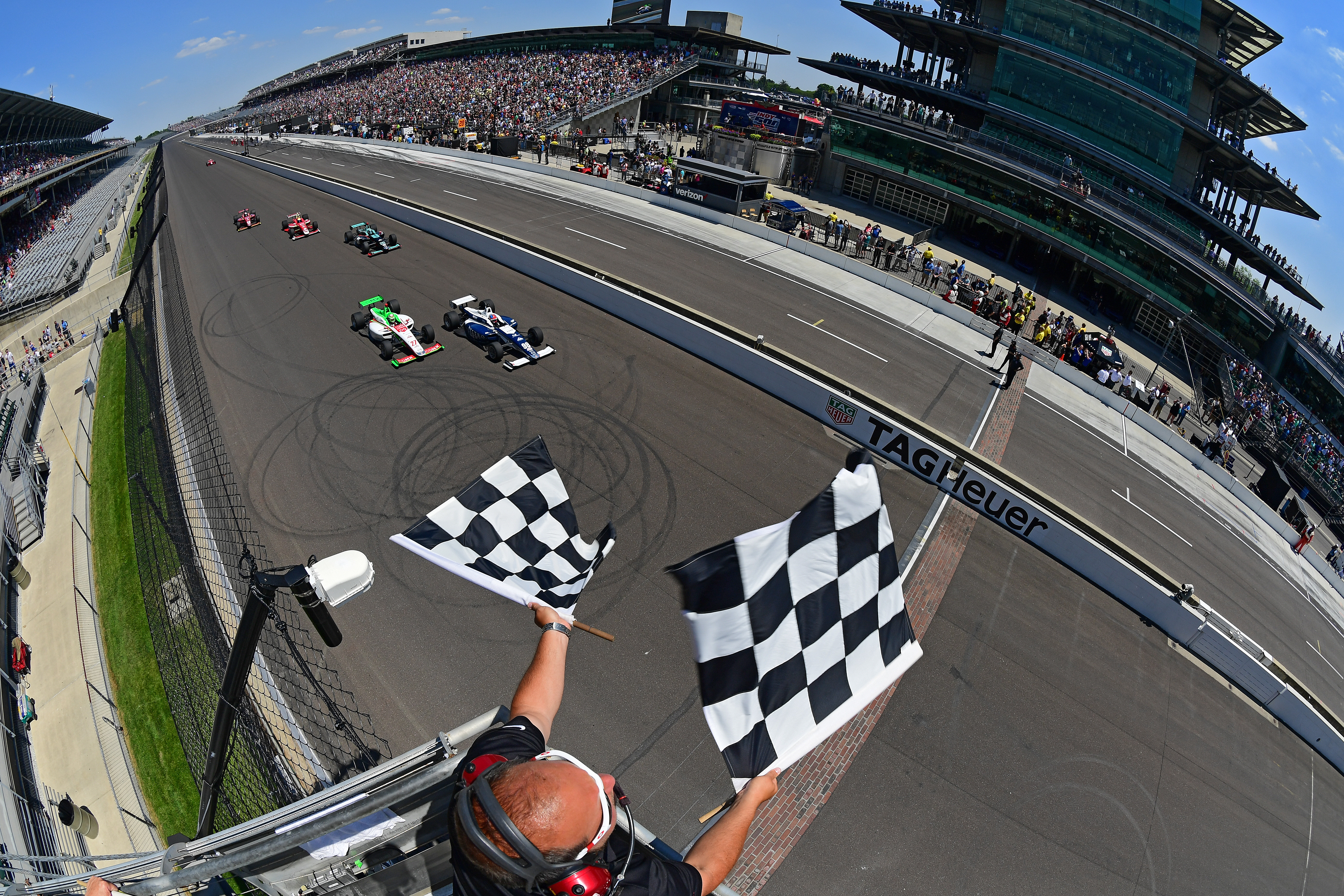 In total, they finished on the podium together 10 times in 2018, going 1-2 seven times.
And critically, while their battles were often close and intense, each driver kept their mistakes to a minimum. Perhaps O'Ward's only glaring mistake all year came in Race 2 at St. Pete, when he overshot Turn 4 and slid off into the runoff area. It allowed Santi Urrutia to take the win, while O'Ward was relegated to seventh.
And Herta, whose 2017 season was marked with lots speed but also plenty of on-track incidents, saw a significant improvement in his own race craft. Indeed, the 18-year-old Herta harnessed his talent more often than not in 2018 to become a genuine title contender.
Unfortunately for Herta, his only glaring errors of the season likely cost him a shot at the championship. Herta crashed in Race 2 at St. Pete, and crashed again in qualifying on streets of Toronto – the Toronto wreck was especially costly as he suffered a broken thumb in the process, and he aggravated the injury in a subsequent crash in Race 1.
Regardless, Herta certainly cut down on his errors in 2018. However, he previously explained that his mindset didn't change that much – he just adapted to the circumstances he faced in 2018.
"Not much has changed. The mindset obviously is still the same because, especially with a (seven car field), you need to win races and you need to win quite a few of them to win the championship. (Staying out of trouble is about) just kind of settling in and knowing that a second or third place, or even a fourth or fifth place, isn't terrible to take every now and then," he told NBC Sports back in June in discussing his growth as a driver.
The O'Ward/Herta rivalry was again on full display this past weekend in Portland. Saturday's Race 1 presented an opportunity for O'Ward to clinch the Indy Lights title ahead of Sunday's Race 2, but Herta was certainly not going to make it easy.
Indeed, Herta sliced inside of O'Ward entering Turn 1 on Lap 5 to take the lead, showing that he was going to do everything in his power to keep the title going until Sunday's finale.
However, O'Ward fired right back on Lap 12, making a similar move in Turn 1 to retake the lead.
It was a hard-fought battle between the young guns, who are also teammates in the Andretti Autosport camp, but despite slight contact when O'Ward retook the lead, their battle stayed relatively clean.
O'Ward explained afterward that he enjoyed racing against Herta, and that he hopes IndyCar teams took notice.
"It was hard racing: we both want to win. I knew I had the car and I just had to get around him. It's been this way all year, just hard-fought races. We have been pushing each other so hard, and IndyCar owners have realized that. Hopefully you'll see us both in IndyCar next year!" he expressed.
And that may happen sooner than later. NBCSN's Robin Miller has reported, in a piece on RACER.com, that both O'Ward and Herta will be part of a two-car effort from Harding Racing at the INDYCAR Grand Prix of Sonoma to end the Verizon IndyCar Series season.
Coincidentally, Herta tested with Harding earlier in the summer, sparking speculation that he would be in an IndyCar before the 2018 season ended.
Regardless, both O'Ward and Herta showcased themselves as emerging stars in the 2018 season. O'Ward's Indy Lights title guarantees him three starts, including the Indianapolis 500, in next year's IndyCar season, while Herta had already started working on a possible IndyCar effort for next year.
And both O'Ward and Herta could be positioned to again race against each other in 2019…this time on the IndyCar grid.