Only two events remain in the 2018 IMSA WeatherTech SportsCar Championship: this weekend's Continental Tire Monterey Grand Prix featuring America's Tire 250, and October's Petit Le Mans.
With both events featuring all three classes – Prototype, GT Le Mans (GTLM), and GT Daytona (GTD) – the final two events will have everything to play for in terms of championship implications.
None of the championships are wrapped up in any of the three classes. In fact, none of them are even close to being wrapped up, meaning all three will likely go to the season-ending Petit Le Mans.
The title prospects in all three all three classes are a little mouth-watering. There are powerhouses – ones that "should" be title contenders every year –  and plucky underdogs – those who may lack the clout and/or resources of their counterparts, but have found ways to manufacturer strong results, or even wins, to put themselves in contention.
There's a lot to look forward to as the IMSA season nears its conclusion, and it all begins this weekend at WeatherTech Raceway Laguna Seca.
A look ahead at all three classes is below.
Prototype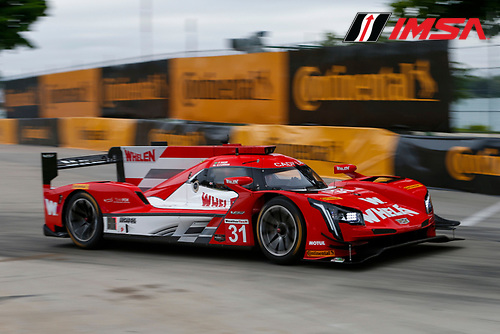 The top four in the Prototype class are surprisingly close as the series heads to its final two races.
Eric Curran and Felipe Nasr lead the way in the No. 31 Whelen Engineering Racing Cadillac DPi-V.R, seven points ahead of Filipe Albuquerque in the sister No. 5 Mustang Sampling Racing Cadillac.
The Action Express team has been 1-2 for much of the year, with each car having a win. However, since the Sahlen's Six Hours of the Glen, they've appeared very vulnerable – Curran and Nasr have finishes of seventh, third, and third in the three races since then, while Albuquerque has finishes of sixth, fourth and seventh.
As such, the door was left open for challengers to close in, and the CORE autosport duo of Colin Braun and Jon Bennett have stormed into contention. With a second-place and two wins in their last three races – the two wins have also been back-to-back – Bennett and Braun are within 10 points of the lead and have all the momentum on their side.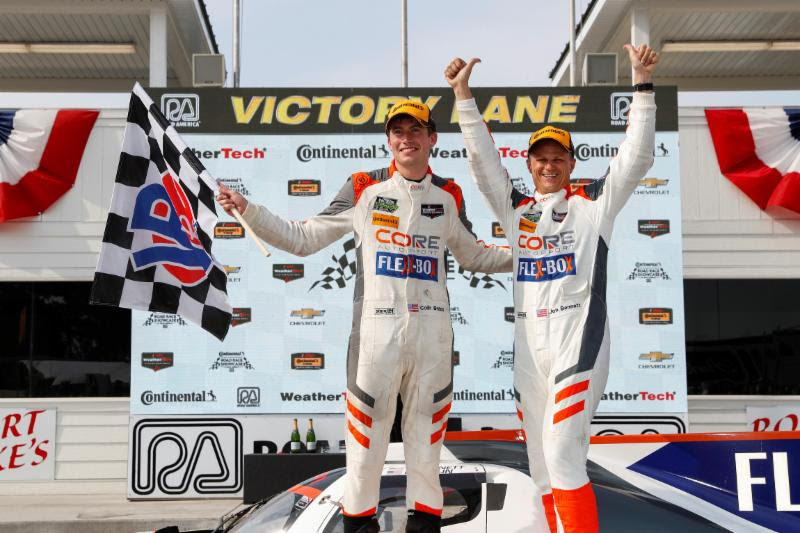 The Oreca 07 Gibson they pilot sees a BoP adjustment in that 10 kilograms of weight were added, and the fuel capacity reduced from 75 liters down to 72. However, they still may be poised to make a genuine run at the Prototype crown in the final two races, despite the BoP changes and despite being a genuine underdog – in addition to running an LMP2 chassis, not a manufacturer-backed DPi platform, they're a true Pro-Am lineup (Braun is the "Pro," with Bennett the "Am").
Yet, they remain a prominent force in the Prototype ranks, and with two races left, they could well take home a Prototype championship.
Not to be forgotten, though, is Wayne Taylor Racing. Jordan Taylor and Renger Van Der Zande sit fourth, only 12 points out of the lead despite not having a win in 2018. But, their three podium finishes show that they have contended for wins at various points this year, so a win could beckon at any time.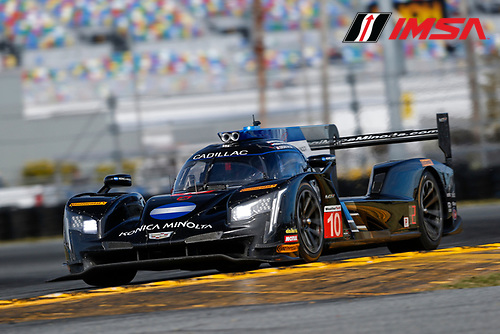 They'll need at least one win to defend the driver's championship – they won the 2017 title with Jordan and Ricky Taylor – but they're not out of it by any means.
Acura Team Penske is perfectly positioned to play the role of spoiler. Dane Cameron and Juan Pablo Montoya rank sixth (in the No. 6 Acura ARX-05), with Helio Castroneves and Ricky Taylor in seventh (in the No. 7 machine). At 25 and 32 points out of the lead, their title chances are all but gone, but the ARX-05 has plenty of speed for them to be factors in the final two races.
And, if you're looking for another underdog in the fight, Misha Goikhberg and Stephen Simpson sit fifth, 22 points out of the lead. That's far enough back that they'll need some help to get in the hunt, but they are race winners this year – at Watkins Glen – and they could also play a pivotal role in things over the final two races.
The Prototype class has a seemingly endless amount of angles in play, and they all may factor into things, beginning at Laguna Seca.
GTLM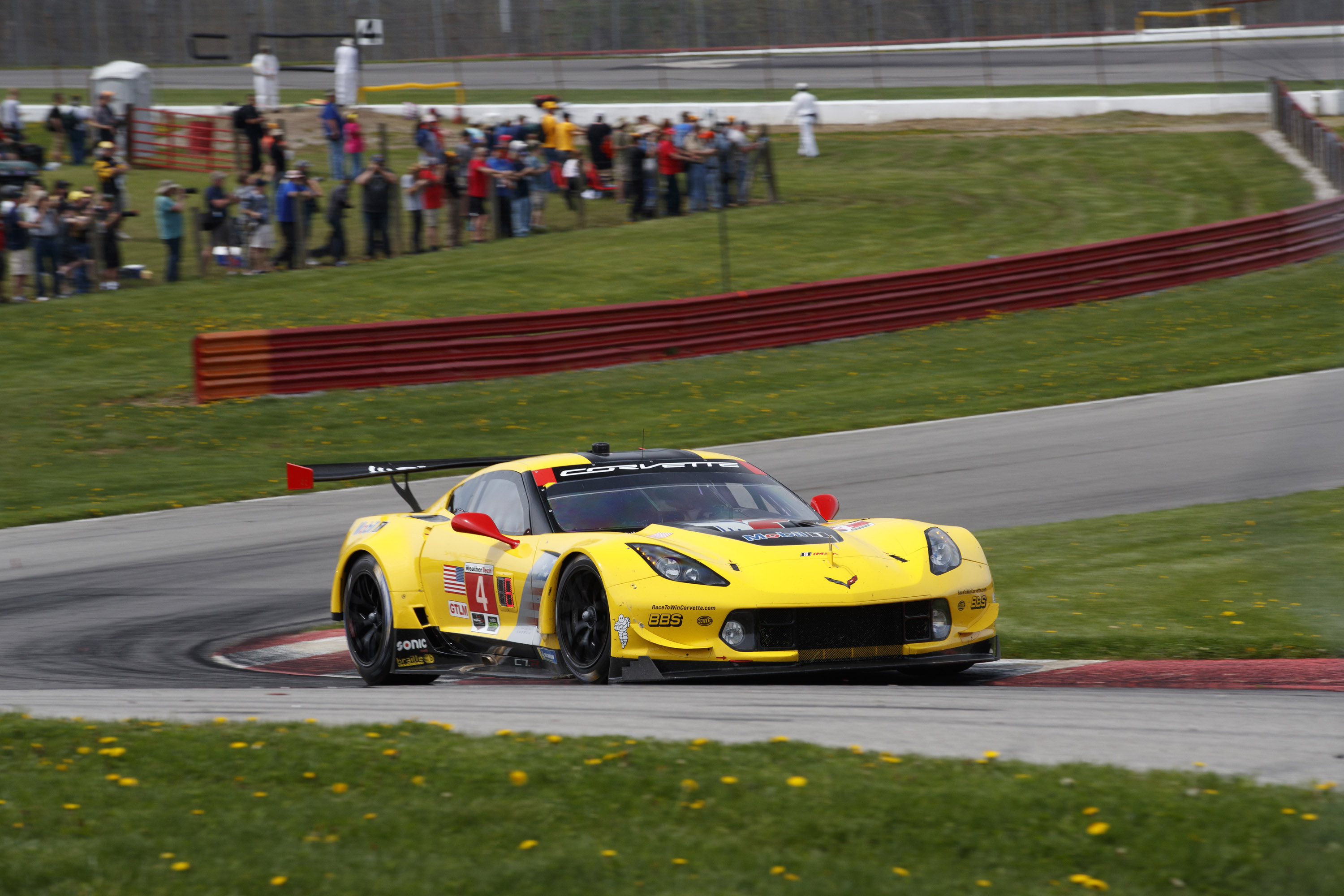 As close as the Prototype class is, it pales in comparison to the GTLM class. Jan Magnussen and Antonio Garcia lead the standings, despite not having a win in 2018, in their No. 3 Corvette C7.R for Corvette Racing, but they are a scant four points ahead of Ryan Briscoe and Richard Westbrook in the No. 67 Ford GT for Ford Chip Ganassi Racing.
The sister No. 66 Ford of Joey Hand and Dirk Mueller ranks third, nine points out of the lead.
The two Fords have been the fastest of the GTLM cars this year, yet the Corvette remains the battle-tested "old reliable" that just won't go away, and the two brands are surprisingly equal as IMSA enters the final two races of the year.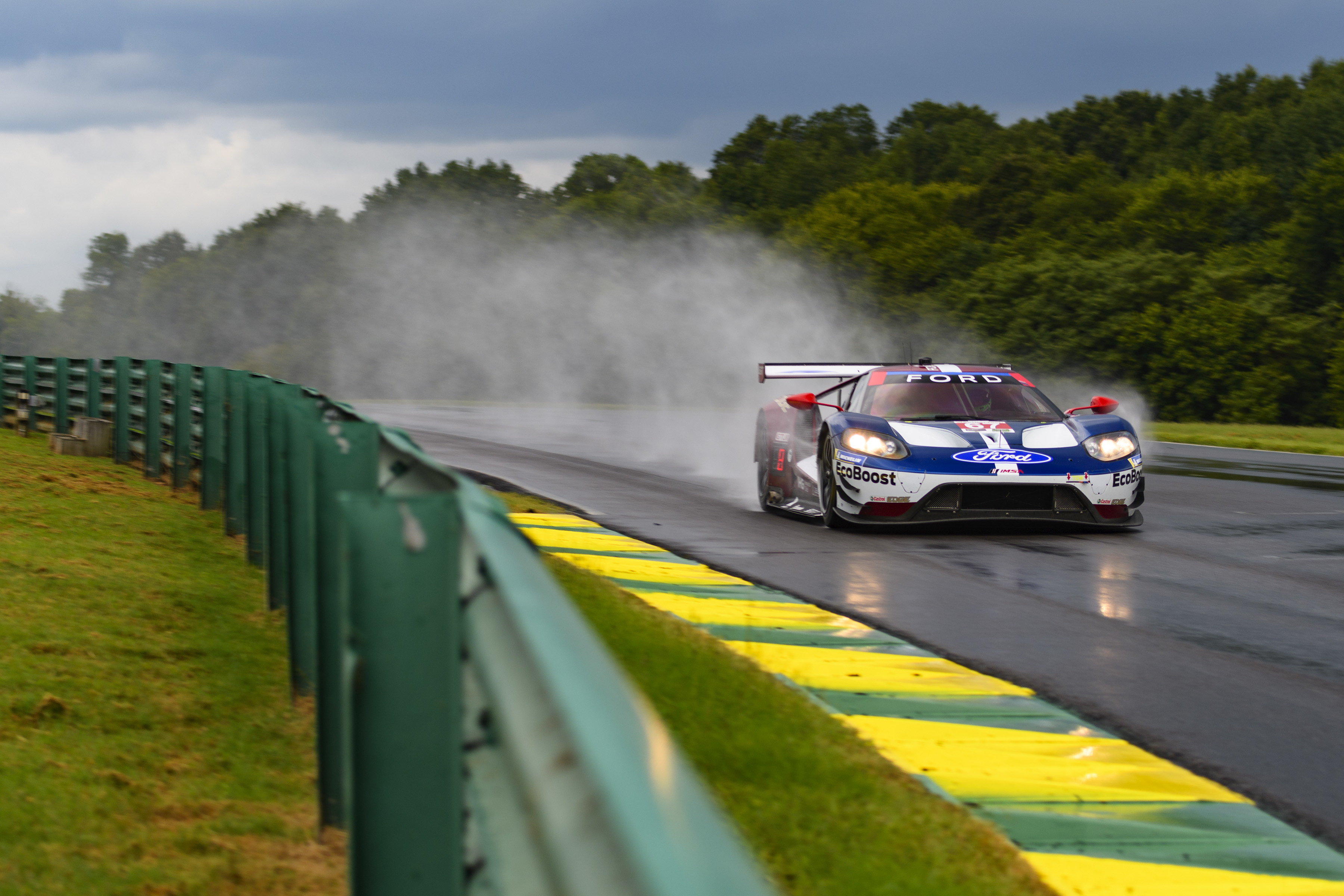 The sister No. 4 Corvette of Oliver Gavin and Tommy Milner sits fourth, but at 17 points back, they're better positioned to act in a support role for the the No. 3 entry.
Playing the role of spoiler are Porsche GT Team and BMW Team RLL. Both teams have won this year – RLL won the last race at Virginia International Raceway while Porsche won the 12 Hours of Sebring with Nick Tandy, Patrick Pilet and Frederic Makowiecki.
Tandy and Pilet, in the No. 911 Porsche 911 RSR, and Earl Bamber and Laurens Vanthoor, in the sister No. 912, have more than enough clout to battle for the win at Laguna Seca.
The BMWs of Jesse Krohn and John Edwards (No. 24 BMW M8 GTE) and Alexander Sims and Connor De Phillippi (No. 25) are the underdogs of the GTLM class. However, Sims and De Phillippi stole a win at VIR in August, and another upset would royally shake up the GTLM apple cart.
GTD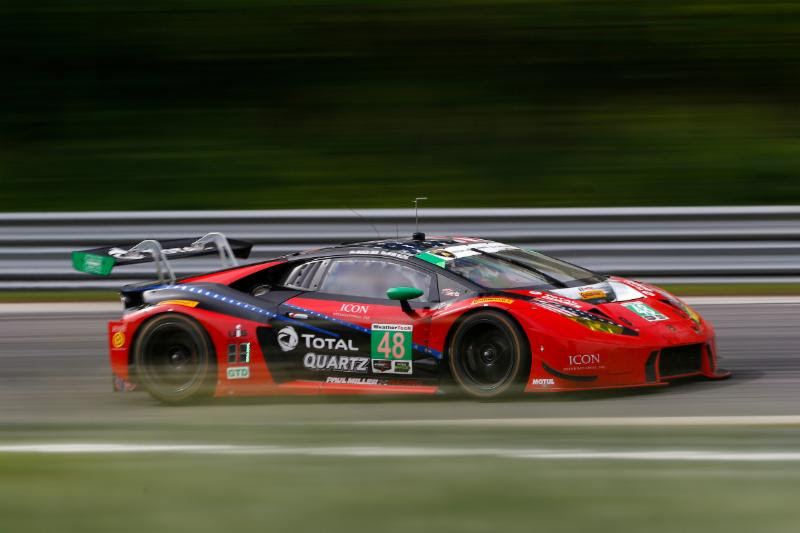 The GTD title picture is far simpler. Paul Miller Racing continues to lead with Madison Snow and Bryan Sellers in the No. 48 Lamborghini Huracan GT3. And at 13 points up on second-place Katherine Legge, in the No. 86 Acura NSX GT3 for Meyer Shank Racing, their lead is comparatively healthy in comparison to the Prototype and GTLM leaders.
The 13-point lead isn't exactly big, and Legge – and co-driver Alvaro Parente – could put a dent in the lead with a win, but they're in a must-win scenario to have a realistic chance at the GTD crown.
However, there are multiple race winners behind the top two who, while not in the title picture, could rock the boat. Jeroen Bleekemolen and Ben Keating, in the No. 33 Mercedes-AMG GT3 for AMG Team Riley Motorsports – winners at Canadian Tire Motorsport Park – and Patrick Long and Christina Nielsen, in the Wright Motorsports No. 58 Porsche 911 GT3, might be the most prominent names who could factor in.
However, 3GT Racing could also be a major player – Kyle Marcelli and Dominik Baumann have won twice this year, including last time out at VIR, so their Lexus RCF GT3 easily has the pace to run up front at Laguna Seca.
Rest assured, even though only Paul Miller Racing and Meyer Shank Racing are in the title hunt, there are plenty of others who could battle for the win this weekend.
Qualifying begins Saturday at 3:35 p.m. ET, with Sunday's race rolling off at 5:00 p.m. ET.
An entry list for the Continental Tire Monterey Grand Prix featuring America's Tire 250 can be viewed here, and a weekend schedule here.