Romain Grosjean DQ'ed from Italian Grand, but Haas F1 to File an Appeal
Although he finished sixth in last Sunday's Italian Grand Prix, Romain Grosjean was subsequently disqualified when it was found that the floor of his Haas F1 VF-18 did not meet the proper specs, outlined in article 3.7.1 d of the Technical Regulations.
The discovery was unearthed following a protest from Renault, which sits fourth in the constructor's championship, just ahead of Haas.
Per Formula 1.com, the FIA issued a declaration clarifying the rule and requiring teams to be compliant with it by the Italian Grand Prix. Haas requested flexibility, citing the August break – teams are required to completely shut down for two weeks – and limited time as hampering their ability to have adjustments made on their cars by the time of the Italian Grand Prix.
However, while Haas did not receive a formal response, the stewards issued a statement following the race weekend, as outlined in the aforementioned Formula1.com story: "While the Stewards are also sympathetic to the difficulties of producing these parts, the Stewards noted that at least one other competitor was able to comply in the time provided."
"Further, it was made clear to the competitor from the outset that the FIA Technical Department did not consider their car to be in compliance, and further that they left themselves open to the circumstances they now find. It was therefore the obligation of the competitor to be in compliance, which they did not do."
Haas is planning to appeal the ruling.
Said Team Principal Guenther Steiner, "We do not agree with the Stewards' decision to penalize our race team and we feel strongly that our sixth-place finish in the Italian Grand Prix should stand. We are appealing the Stewards' decision."
Hamilton Endorses Ocon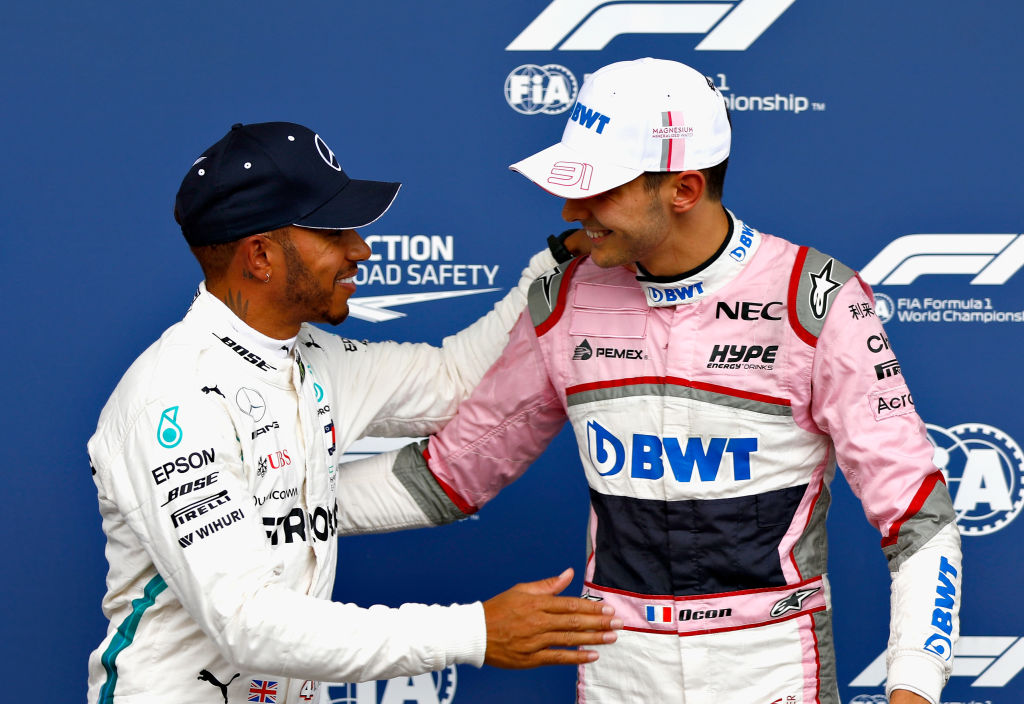 The new-look Racing Point Force India outfit was brought out of administration by a group of investors headed by Lawrence Stroll, father of Williams driver Lance Stroll.
Consequently, a hot rumor is that Lance Stroll could move to Force India as soon as this year. With Sergio Perez bringing sponsorship of his own into the team, Stroll's potential move would come at the expense of Esteban Ocon, a Mercedes junior driver who has been with Force India since 2017.
As a result, Ocon's F1 prospects are unknown at this point, and his future is somewhat in doubt.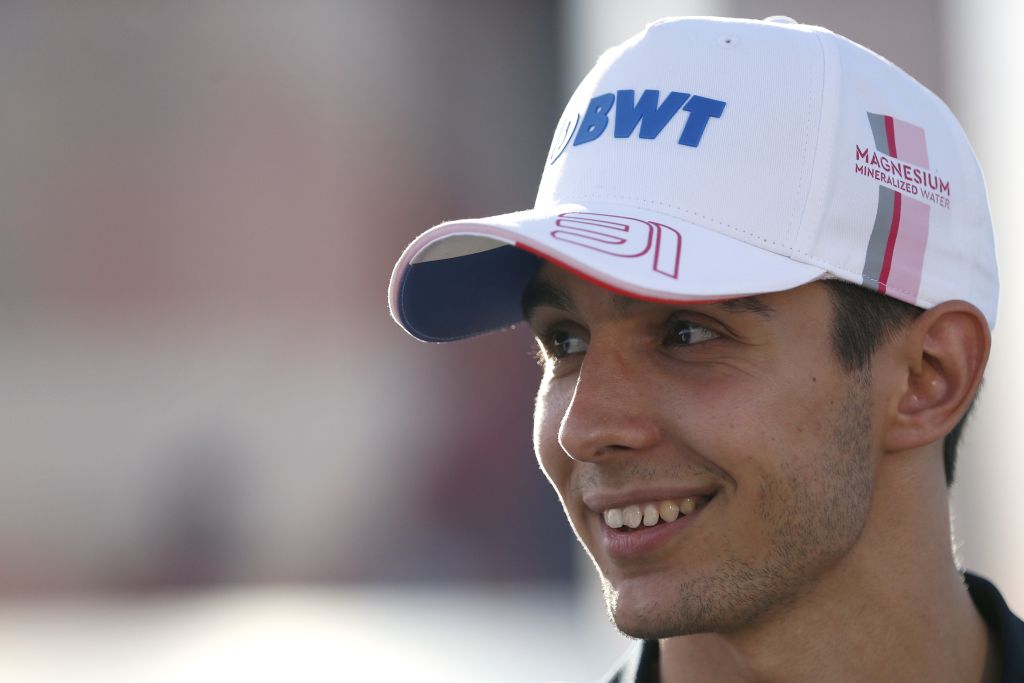 Four-time champion Lewis Hamilton jumped to Ocon's defense recently, saying that he rates Ocon very highly.
"I've always been a supporter of Esteban. I think how he conducts himself and how he performs on track is exceptional," Hamilton said in a story posted on Formula1.com.
Hamilton also added that Ocon deserves a spot on the F1 grid, and a strong spot at that.
"I've not read of who's signed where and what seats are available, but he needs to be in a great car because he's one of the top drivers here, so I hope that opportunity is there for him," he asserted.