For the 13th consecutive year, the Verizon IndyCar Series sees its championship go to the final race of the season. This year, everything will be decided on Sunday's IndyCar Grand Prix of Sonoma (6:30 p.m. ET on NBCSN).
Sonoma Raceway serves as the season finale for the fourth consecutive year, though this will also be its final year on the IndyCar schedule. In the previous four years in which Sonoma served as the finale, only once did the championship actually change hands – Dixon overtook Juan Montoya to take the title in 2015, while Simon Pagenaud and Josef Newgarden retained their leads to take the championships in 2016 and 2017.
This year, it's Dixon leading the championship, 29 points ahead of Alexander Rossi and 87 ahead of the Team Penske duo of Will Power and Josef Newgarden. However, with Power and Newgarden needing Dixon and Rossi to finish 24th or worse in a field consisting of 25 cars, the only two with a realistic chance are Dixon and Rossi.
Talking points ahead of the season finale are below.
Championship Showdown
It comes as no surprise that the biggest story ahead of Sonoma is the championship battle, which pits one of the all-time greats (Dixon) against a hungry newcomer (Rossi).
There are a number of championship scenarios in play, but things can be boiled down to a few simple facts.
Rossi, who trails Dixon by 29 points, needs to win to give himself the best chance of overtaking Dixon. Scoring maximum points (104) – one bonus point for the pole, one for leading a lap, and two for leading the most laps – is his most ideal scenario. In that case, if Dixon finishes third or worse, Rossi is the champion.
In fact, the above scenario still plays out in Rossi's favor even if he doesn't get the bonuses for pole and most laps led…so long as Dixon does not get those bonus points.
For Dixon, a win or a second-place finish would clinch his fifth championship no matter what Rossi does. And if neither driver wins, Dixon needs only to keep Rossi in sight to clinch the title.
It all sounds easy on both sides…but it isn't. Case and point: the 2015 season finale in Sonoma (by coincidence, the most recent of Dixon's championships). Dixon entered that race 47 points down to then leader Juan Montoya.
A caution on Lap 33 of that year's race jumbled up the strategy and dropped front-runners like Dixon and Montoya into the middle of the pack. A Lap 39 restart saw Montoya bump teammate Will Power into a spin, damaging his own front wing in the process and forcing an unscheduled pit stop for a new wing.
While Dixon came back through the pack to win, Montoya could do no better than sixth at race's end, allowing Dixon to take his fourth title.
So, the championship picture can get flipped on its head in a matter of seconds. Don't be surprised if this goes right down to the final laps.
Qualifying Will Be at a Premium
Scott Dixon has had to come from the back to the front on multiple occasions this year. He started 17th at ISM Raceway, but finished fourth. He took the green flag in 18th to start the INDYCAR Grand Prix on the Indianapolis Motor Speedway Road Course, but charged forward to finish second.
At Pocono Raceway, he came home third after starting 13th.
However, with Sonoma notoriously difficult to pass on, such charges would be ultra difficult for Dixon, or Rossi should he struggle in qualifying.
An interesting subplot will be if Dixon can overcome qualifying deficiencies that have plagued him on road courses in the second half of the season. In the three previous events on natural terrain road courses (Road America, Mid-Ohio Sports Car Course, and Portland International Raceway), Dixon has failed to advance to the Firestone Fast Six.
Conversely Rossi has made every Fast Six since the double-header on the Raceway at Belle Isle in Detroit.
Sonoma has also seen first-lap carnage before on four separate occasions. Dixon was even caught up in one of those incidents (2009).
In each case, the incident originated behind the front two rows. So, if Dixon or Rossi qualifies worse than fourth, they could be in a dangerous spot if carnage breaks out.
The Spoilers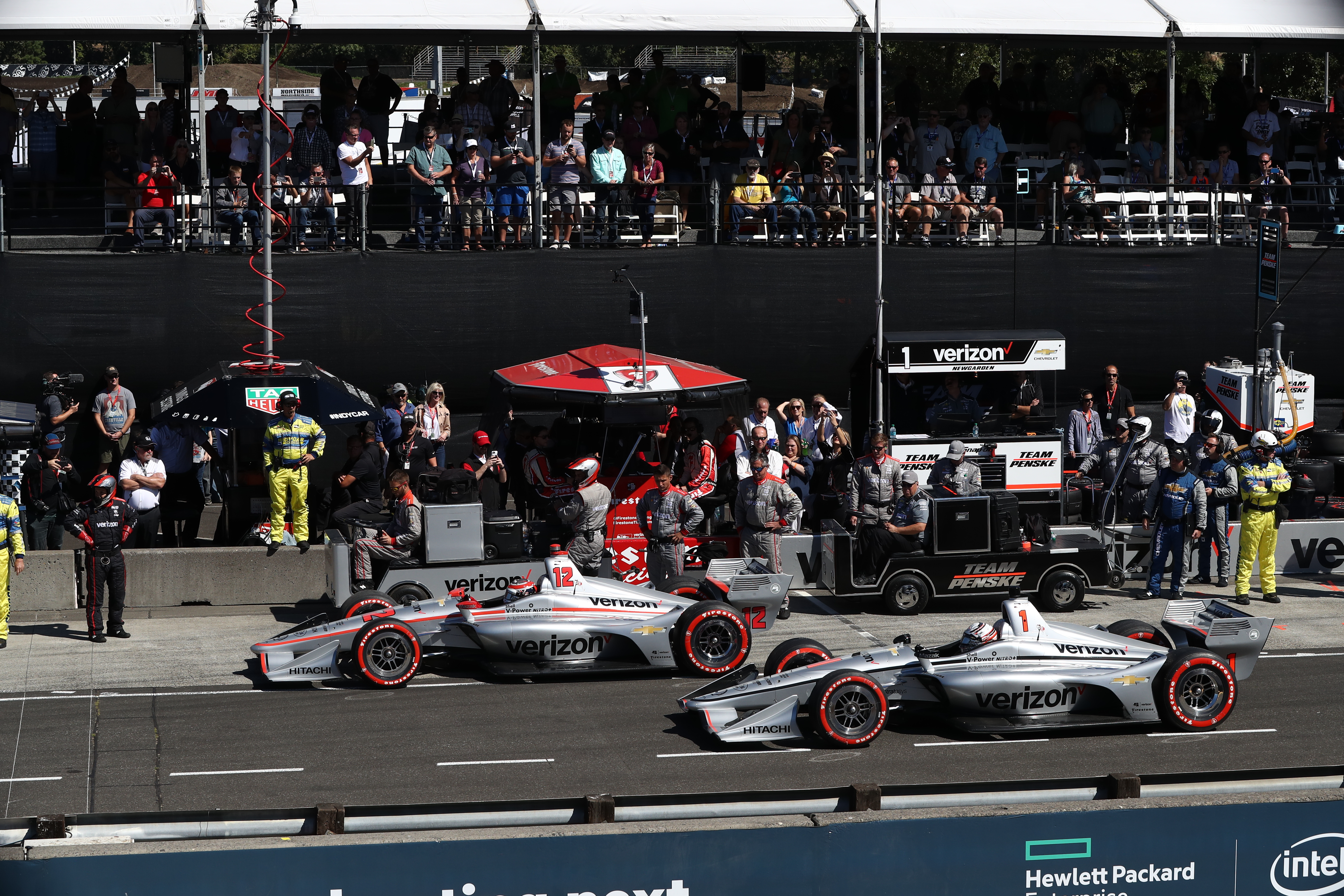 The aforementioned Power and Newgarden, still technically alive in the championship picture, lead the list of potential spoilers. Power has won at Sonoma three times before, while Newgarden was last year's pole sitter. They may be (very) long shots to win the title, but that doesn't mean they won't factor in.
Sebastien Bourdais also could be a major spoiler. A winner on the streets of St. Petersburg to open the year, he has three other top five finishes on road and street circuits, and he came from 24th and last on the grid at the Mid-Ohio Sports Car Course to finish sixth.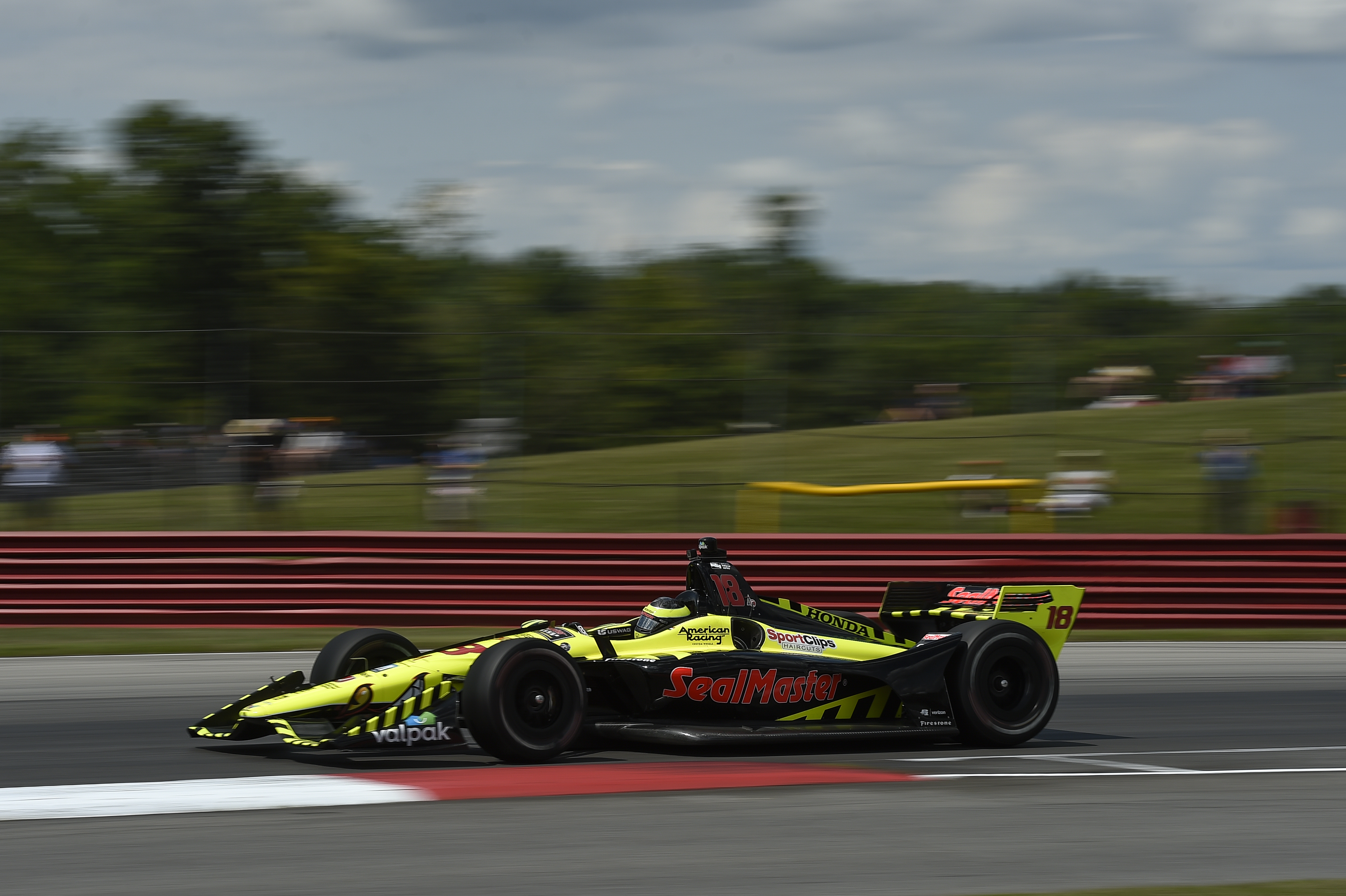 Bourdais' prowess on the road and street circuits means he should be a very prominent force this weekend.
Factor in Takuma Sato (the winner from Portland) and James Hinchcliffe (winner at Iowa Speedway), and you have plenty of names who could be big factors this weekend.
A Fond Farewell to Sonoma and Verizon
This weekend marks the end for two critical parts of the Verizon IndyCar Series. This is slated to be the final race at Sonoma Raceway, which has hosted IndyCar races since 2005 (the track also hosted an IndyCar race back in 1970).
Among the highlights in the Sonoma IndyCar races are Marco Andretti's first career win in 2006, contact between Andretti and then teammate Dario Franchitti as they battled for the lead in 2007 (Dixon went on to win that day), and the aforementioned 2015 title showdown involving Dixon and Montoya.
Also, Sonoma marks the final race for Verizon as the title sponsor of the Verizon IndyCar Series. Verizon stepped up to title sponsorship of the series in 2014 after several years as a sponsor of Team Penske – Izod was the series' title sponsor prior to Verizon, which signed a five-year contract ahead of the 2014 season.
Verizon announced last October that they would be departing as the series' title sponsor after the 2018 season, and the search for a new title sponsor remains ongoing.
Misc.
Graham Rahal enters this weekend without a win in 2018. Rahal has won a race every year since 2015, and he'll be highly motivated to keep that streak alive, especially given that his teammate Sato won at Portland.
Eight rookies are entered this weekend: Santino Ferrucci, Pietro Fittipaldi, Jack Harvey, Colton Herta, Jordan King, Matheus Leist, Patricio O'Ward, and Zach Veach. (Of note: Herta and O'Ward are making their first IndyCar starts). The rookie presence on the grid represents a fascinating side-story to keep an eye on.
Assuming he takes the green-flag this Sunday, Tony Kanaan will be making his 300th consecutive IndyCar start.
The Final Word(s)…
From main title combatants Dixon and Rossi.
Dixon: "Well, I think we were a bit lucky in Portland, and you have got to take those days. We've been on the other side of it before. Some situations we've lost championships like that, too. It sucks when you're on the other side. Maybe it happens to us at Sonoma. We hope it doesn't, but it has full potential. We'll go there, we'll try to have the fastest car we can prepare, qualify where we can and put our heads down. That's what we can do. Everyone on the PNC Bank team has been focused and working hard and we'll just keep pushing like we have been all season and see what happens."
Rossi: "It's crazy to think that we are already at the end of the season. 2018 has been a great year for many reasons and I am excited to be able to close it out at my home track in front of an always large group of family and friends. We have had some really strong pace in the second half of the year, so we will be looking to execute the same thing this weekend, and hopefully, it will be enough to walk away with our first INDYCAR championship."
Here's the IndyCar weekend schedule:
At-track schedule (all times local):
Friday, Sept. 14
11:00 a.m. – 11:45 (2:00 p.m. – 2:45 p.m. ET) – Verizon IndyCar Series practice 1, RaceControl.IndyCar.com; NBCSN (4 p.m. ET, same-day delay)
3:00 p.m. – 4:00 p.m. (6:00 p.m. – 7:00 p.m. ET) – Verizon IndyCar Series practice 2, NBCSN (live)
Saturday, Sept. 15
11:00 a.m. – 11:45 (2:00 p.m. – 2:45 p.m. ET). – Verizon IndyCar Series practice 3, RaceControl.IndyCar.com (live)
3:00 p.m. – 4:15 p.m. (6:00 p.m. – 7:15 p.m. ET) – Verizon IndyCar Series qualifying (three rounds of knockout qualifying), NBCSN (8 p.m. ET, same-day delay)
Sunday, Sept. 16
3:00 p.m. (6:00 p.m. ET)- Driver introductions
3:30 p.m. (6:30 p.m. ET) – NBCSN on air
3:40 p.m. (6:40 p.m. ET) – INDYCAR Grand Prix of Sonoma (85 laps/202.7 miles), NBCSN (live)
Here's last year's top 10:
1. Simon Pagenaud
2. Josef Newgarden (pole)
3. Will Power
4. Scott Dixon
5. Helio Castroneves
6. Graham Rahal
7. Marco Andretti
8. Ryan Hunter-Reay
9. Sebastien Bourdais
10. Conor Daly
Here's last year's Firestone Fast Six:
1. Josef Newgarden.
2. Will Power
3. Simon Pagenaud
4. Helio Castroneves
5. Takuma Sato
6. Scott Dixon