The first of seven fly-away races to end the 2018 Formula 1 season awaits in this weekend's Singapore Grand Prix.
Singapore also represents one of the most glitzy events of the calendar. With parties and concerts galore surrounding the weekend, the Singapore Grand Prix is highly reminiscent of the Monaco Grand Prix, at least in terms of its glamor.
And the race is a spectacle in and of itself. The first F1 race to run at night under flood lighting, and with the stunning backdrop of Singapore to boot, it immediately took its place as one of the most unique races of the year.
In fact, the event is so unique that it sees a peculiar scenario in which the teams, in order to maintain their usual European timezone sleeping habits, are often in bed and asleep around 6:00 a.m. local time and begin their day in the early afternoon.
Of course, all of the glitz, glamor, and pageantry of Singapore ultimately comes second to the race itself, especially given its place late in the season.
The championship battle is nearing critical mass for title rivals Lewis Hamilton and Sebastian Vettel. Hamilton enters Signapore leading Vettel by 30 points after winning the Italian Grand Prix, a victory that must have felt like a punch in the gut to Vettel and the Ferrari team.
Vettel and co. must rebound in Singapore in order to take back the momentum from Hamilton and Mercedes.
Talking points ahead of the Singapore Grand Prix are below.
Vettel Looks for Vengeance After 2017 Singapore Nightmare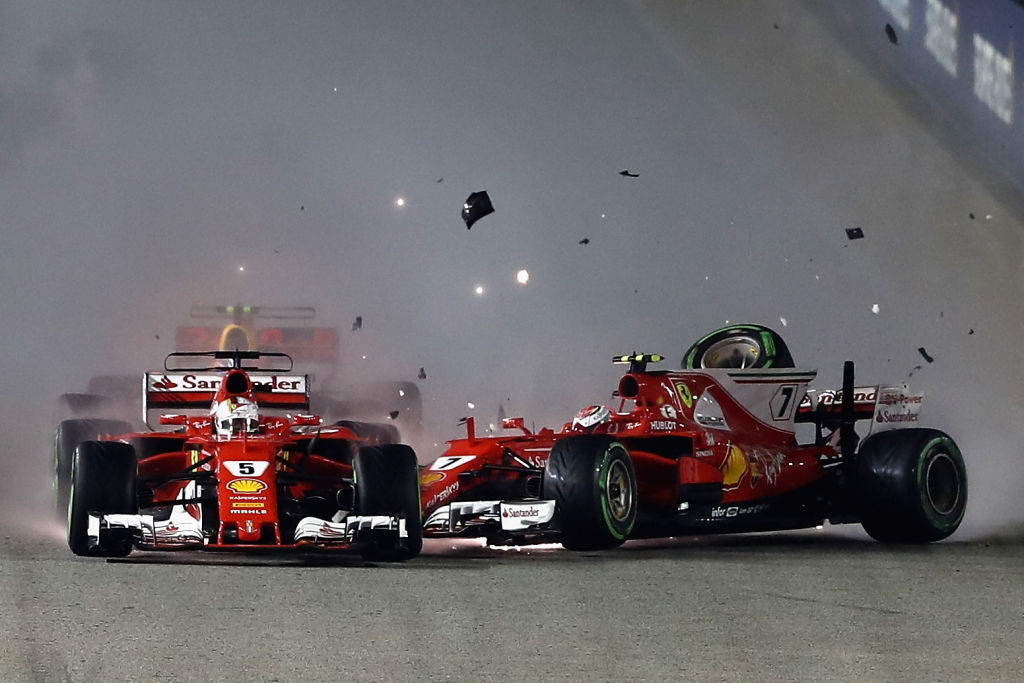 Sebastian Vettel started on the pole last year in Singapore, only to suffer terminal damage following a Lap 1 collision involving Kimi Raikkonen and Max Verstappen. Vettel and Raikkonen appeared to squeeze Verstappen off the start, and the three of them all dropped out on the spot – Vettel was able to briefly continue after the contact, but spun in his own radiator fluid and hit the wall with the front wing before the Ferrari team ordered him to stop the car to prevent further damage.
That wreck kicked the downfall of Vettel's 2017 title chances into high gear. He finished fourth in the Malaysian Grand Prix after starting at the back, and then DNF'ed again in the Japanese Grand Prix, essentially ending his championship hopes.
This year, he enters Signapore again reeling, this time after a problematic Italian Grand Prix – Vettel spun on the opening lap after contact with Lewis Hamilton and could only climb as high as fourth. As a result, he now sits 30 points behind Hamilton.
The good news for Vettel is that the Singapore track is something of a weak spot for Mercedes. For example, in qualifying last year, Hamilton and teammate Valtteri Bottas qualified on the third row, behind the two Ferraris of Vettel and Raikkonen and the two Red Bulls of Max Verstappen and Daniel Ricciardo.
Indeed, Ferrari may enter Singapore with a pace advantage. And if Red Bull can be strong this weekend as well, it may create the needed buffer between Ferrari and Mercedes to allow Vettel to eat into a big chunk of Hamilton's lead.
Red Bull's Last Chance for a Win on Merit?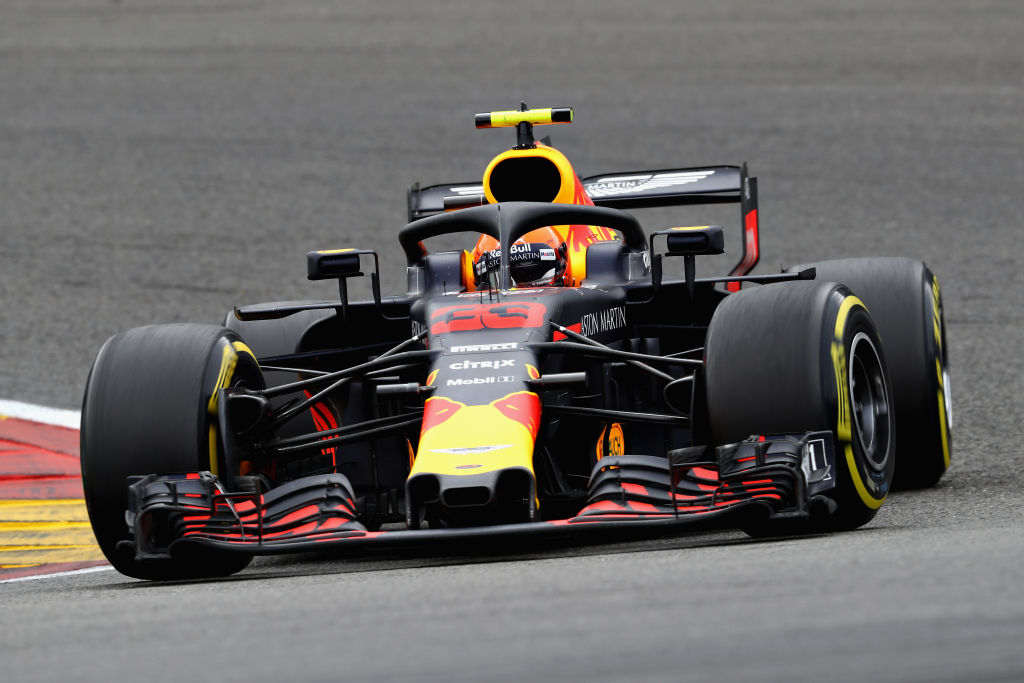 Singapore may be Red Bull's last chance to challenge for a win on outright pace. On the streets of Monaco in May, they looked all but unbeatable, with Ricciardo soaring to pole and the race win. However, they failed to repeat this form at the Hungaroring, which is similar in nature to Monaco, in July – Ricciardo finished fourth, while Verstappen retired.
Signapore has historically been a strong circuit for Red Bull – Vettel won their three times for them between 2010 and 2013, and they've had at least one car on the podium every year since 2010.
Third-place in the constructor's championship has all but been consolidated for Red Bull – they're 162 points clear of Renault, but are 142 points behind Ferrari. So, they're sitting in no man's land of sorts, and they usually don't have quite enough pace to challenge for wins without a little help.
However, Singapore might be their last chance to get one more win on merit.
Misc.
Romain Grosjean's disqualification from the Italian Grand Prix boosted Sergey Sirotkin into tenth place, meaning every driver has now scored a point in the 2018 Formula 1 season. Sirotkin will look for a second consecutive points finish, while Grosjean will look to rebound from the DQ.
Racing Point Force India has two consecutive double points finishes since their restructuring – Sergio Perez has finishes of fifth and seventh, while Esteban Ocon has back-to-back sixth-place efforts. They'll look for a third straight double points outing in Singapore.
Ten points separate Renault and Haas in the constructor's championship. They may not be contenders to take the top spot in the title race, but their rivalry is no less combative. In fact, it was Renault's protest after the Italian Grand Prix that saw Grosjean disqualified. There is no love lost between these two teams, so things could get dicey if they end up near each other on track this weekend.