Historically, September is "back to school month" – most schools in the U.S. see students return between late August and early September.
And 19-year-old Patricio O'Ward and 18-year-old Colton Herta, both at ages where they would likely be in college in a traditional school year, are getting an education this weekend at Sonoma Raceway in this weekend's INDYCAR Grand Prix of Sonoma (Sunday at 6:30 p.m. ET on NBCSN).
However, their education does not involve textbooks and No. 2 pencils. Theirs involves controlling a 700+ horsepower Verizon IndyCar Series machine around the 12-turn 2.52-mile road course as they make their IndyCar debuts with Harding Racing.
The significance of the task at hand, and all the facets of it, is not lost on either of them, as O'Ward explained following opening practice on Friday.
"(I'm) still getting into the mix of things, learning the ins and outs of what practices are here, and there's a lot more cars than what I'm used to in Indy Lights. The track position is a little hard to get," O'Ward explained in a press conference following the first practice.
Herta added that tire management is especially tricky to adapt to, particularly at Sonoma, but his enthusiasm for getting into an IndyCar far outweighs any nerves he has about the challenge of it.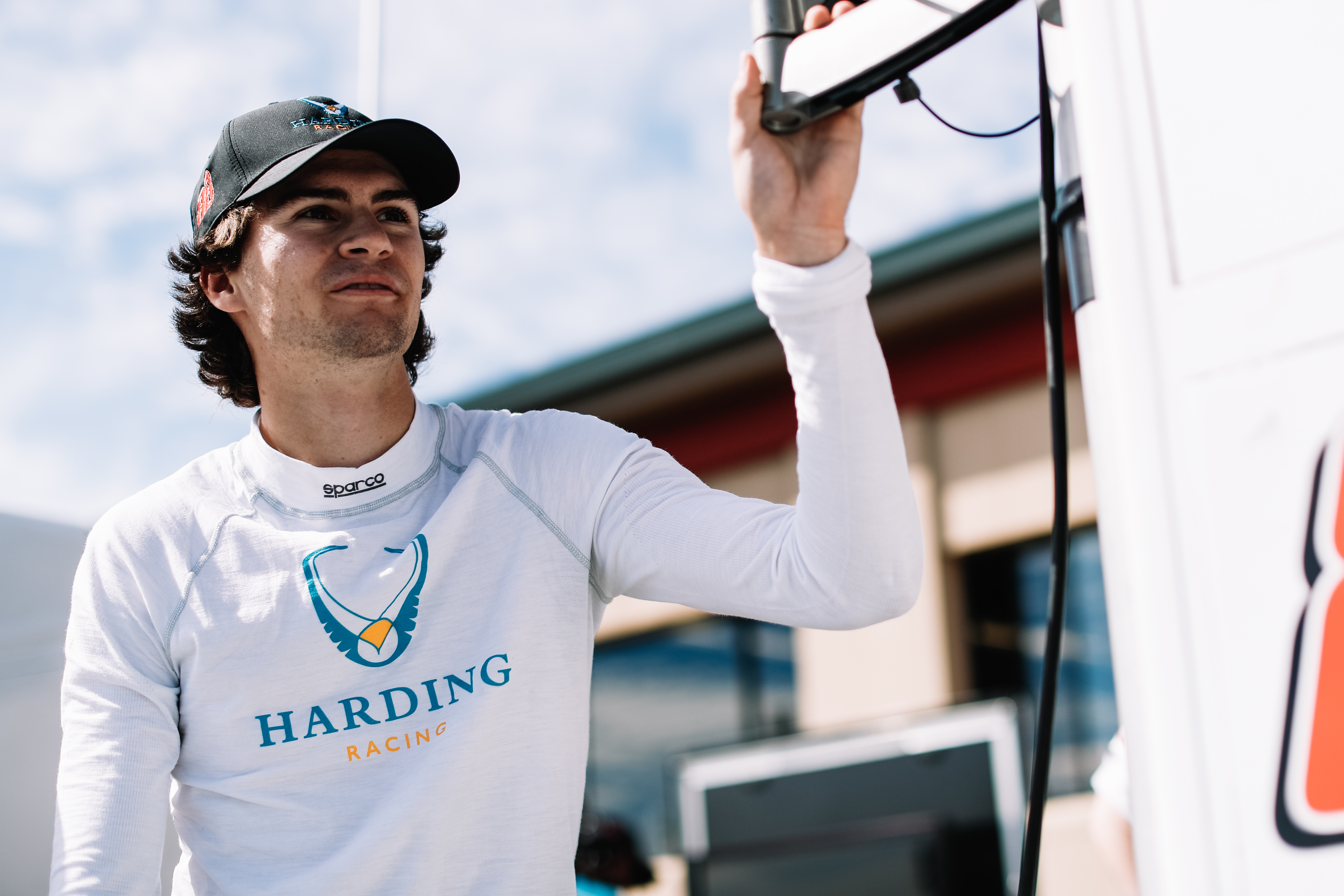 "I've waited 18 years for this. Right out of the womb I was waiting to get into an IndyCar," Herta quipped. "But yeah, just like Pato said, it's a challenging track. It's challenging circumstances. It's hard to get the tires to work here, especially when you only have one lap. It's tough to get on top of that."
There is also another parallel between their IndyCar debuts and the traditional education system. Typically students in the same academic year progress from grade to grade at the same rate, and may even continue to have the same classes and/or teachers together.
Similarly, O'Ward and Herta, teammates in Indy Lights under the Andretti Autosport umbrella (Herta competed with Andretti-Steinbrenner Racing) are "graduating" to IndyCar at the same time. What's more, they find themselves as teammates again as they make their debuts with Harding Racing – O'Ward pilots the No. 8 Chevrolet this weekend, with Herta in the No. 88.
And while they certainly have a rivalry, there doesn't appear to be any animosity behind it.
"I think it's really cool. I don't know about (Colton), but I didn't really feel any tension during this year. I thought it was really fun," O'Ward said of their Indy Lights championship battle, which saw O'Ward emerge as the Indy Lights champion.
O'Ward added that he enjoys having a teammate who can push him, as he feels it's vital in his own growth as a driver.
"I think it's cool that we're both pushing each other. We're both trying to get better, and I'd much rather have a strong teammate than to have someone that I won't really get information out of," he explained. "I think it's always good to have someone that pushes you and pushes you to your limits so you can get better and better, and I feel like he'll feel the same way."
Indeed, Herta echoed those sentiments.
"It was awesome to have (O'Ward) as a teammate. We obviously pushed each other really hard. He made me a better driver, as well as I think I made him a better driver," Herta revealed.
Unsurprisingly, the biggest hurdle each may face is the jump in machinery. The 2.0-liter turbocharged engines in the back of the Indy Lights Dallara IL-15 chassis makes roughly 450 horsepower. The 700+ horsepower in the Dallara DW-12 IndyCar comes close to doubling that, and it certainly got their attention.
Herta explained, "The first time I went out, they only gave me half throttle, so I didn't even get that feeling. It was like, 'What's going on? It's slow. It's like Pro Mazda car speed.' But on the second run, yes, it was pretty incredible coming out of the box and it really pushes your head to the back of the head rest, and yeah, the throttle application is pretty crazy."
O'Ward added that the consistency and smoothness of the engine stood out to him, and actually caught him by surprise.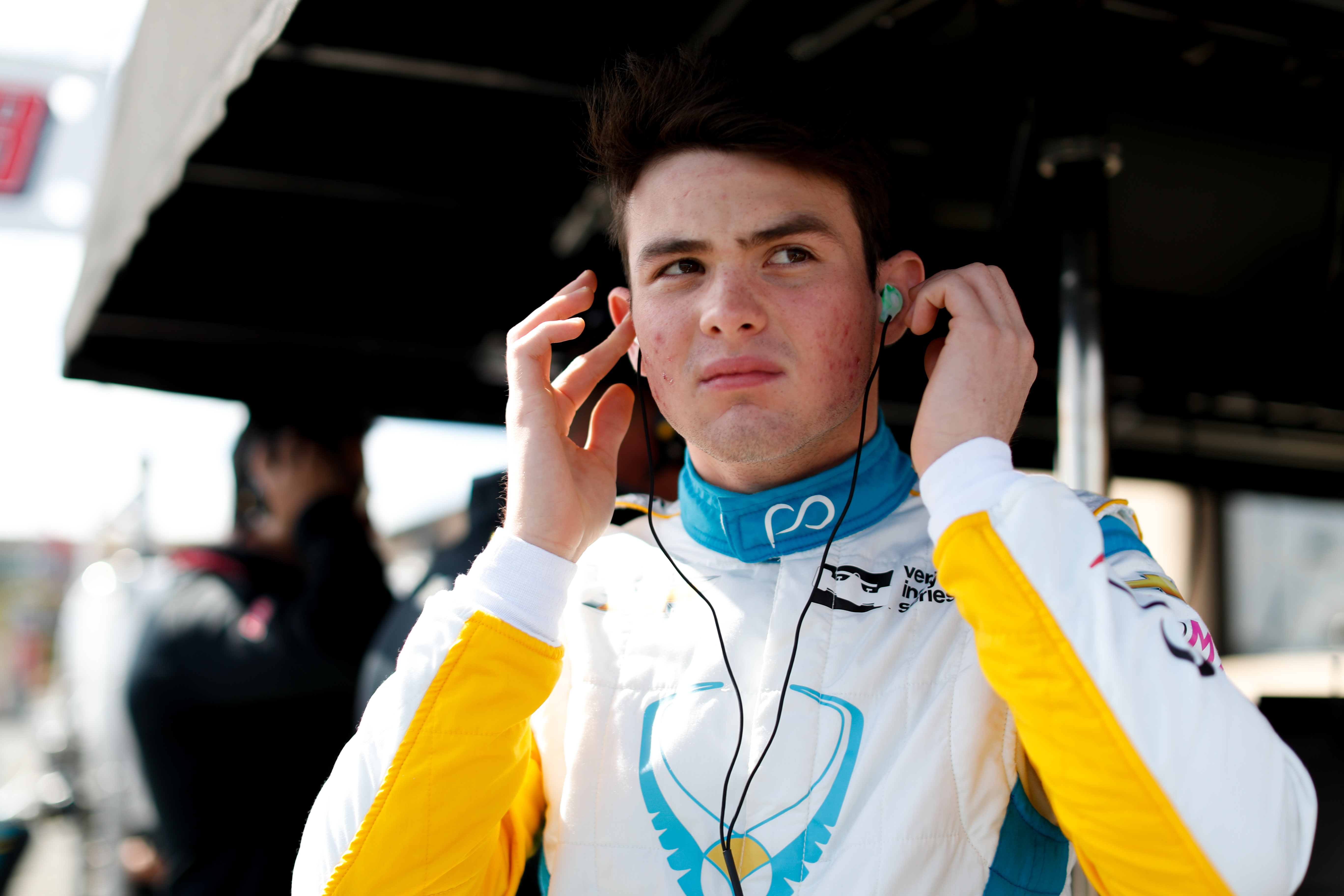 "It's really smooth. I was surprised how smooth it was, but it was — it's hard to explain, but you just go through the gears so fast, and the thing just goes. It was pretty cool."
Both drivers have been solid, albeit to varying degrees, to start their debut weekends. Friday practice saw Herta end up 16th and 20th in first and second practice. Though unspectacular on paper, Herta completed each session without incident as he continued the learning process.
O'Ward, however, starred in second practice, ending up third on the speed charts for the session.
Their weekend continues Saturday, with Practice 3 at 2:00 p.m. ET (11:00 a.m. local time) and qualifying at 6:00 p.m. ET (3:00 p.m. local time).
Note: qualifying airs on NBCSN Saturday at 8:00 p.m. ET.