It's pretty much a certainty that hip-hop legend MC Hammer will be bragging "U Can't Touch This" to all his friends after Sunday's Grand Prix of Sonoma.
Hammer will serve both as Grand Marshal for the 2018 Verizon IndyCar Series season-ending and championship-deciding event. Not only will he give the command to drivers to start their engines, he'll also be sitting behind another legend – Mario Andretti – in the special two-seat Honda Indy car as they bring the field to the green flag start.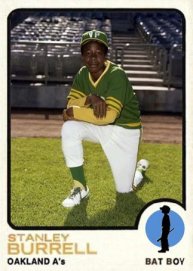 "I'm looking forward to an exciting day at IndyCar's championship race at Sonoma Raceway," Hammer said in a Sonoma Raceway media release. Hammer was also a celebrity guest during June's NASCAR race at the racetrack located about 30 miles north of San Francisco.
The San Francisco Bay area native has sold more than 50 million records worldwide and has won three Grammy Awards, as well as eight American Music Awards, a People's Choice Award and is the first hip-hop artist to win the Billboard Diamond Award.
Hammer, who was born Stanley Burrell and was a former batboy for Major League Baseball's Oakland A's in the early 1970s before beginning his music career, is a big sports fan and regularly attends A's, Golden State Warriors and Oakland Raiders games.
It's likely he'll add being a new IndyCar fan to that list after Sunday.