Qualifying for Sunday's INDYCAR Grand Prix of Sonoma was always going to be critical, with a championship point on the line and all four championship contenders – Scott Dixon, Alexander Rossi, Will Power, and Josef Newgarden – desperately wanting it for themselves, or at least hoping their title rivals didn't secure it.
As the seconds ticked down, it appeared a certainty that Dixon would secure the pole and the point that goes along with it, which would have increased his lead over Rossi to 30 points, and 88 over Power and Newgarden.
And even though he made a mistake on his final run – he had to shortcut the Turn 9/9a chicane after braking loose on entry – he remained in P1 due to his lap from earlier in the Firestone Fast Six, and he still looked good to take the pole.
That is, until Ryan Hunter-Reay, the last man on track, came through to snatch it away.
Dixon was his usual gracious self afterward, admitting his mistake and offering congratulations to Hunter-Reay.
"I think we definitely had a shot to put the PNC Bank car on pole today, but we'll have to chalk that up to driver error," Dixon explained. "I had a lap going that would have gotten the pole, but I just made a mistake and it cost us. Congrats to Ryan Hunter-Reay and Andretti (Autosport) on the pole, though. We've had a fast car all weekend here at Sonoma and we've stayed at the pointy end of the field since we unloaded. Hopefully, that will continue in the race tomorrow and we can finish the season strong."
Alexander Rossi, meanwhile, lamented a qualifying gamble that saw him only use the Firestone primary blacks in the Firestone Fast Six while everyone else used the alternate reds.
Rossi explained that he and the No. 27 Napa Auto Parts Andretti Autosport team wanted to stay aggressive, as has been their habit in the 2018 Verizon IndyCar Series season, but that it simply backfired.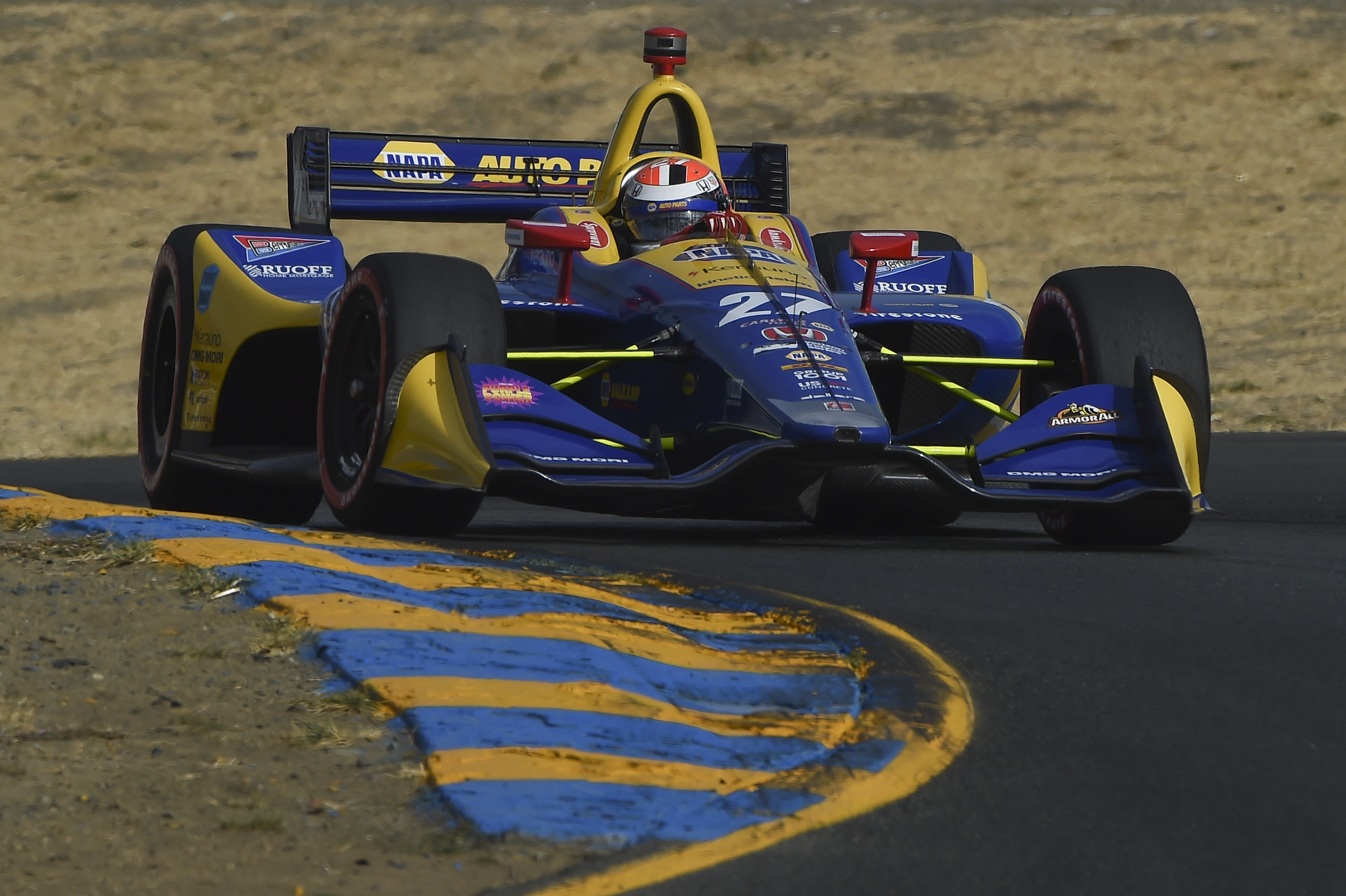 "I don't think going out on the blacks (Firestone primary tires) was the right call, but we're trying to stay aggressive and trying to capitalize in areas where we think we can," Rossi lamented. "In the end of the day, I don't think we had the pace for Ryan (Hunter-Reay), but we decided to try something different and see where it got us. This race is 85 laps. It's pretty difficult to just do one lap around here, let alone 85, so we'll make sure we build a good race car."
Still, Rossi is not bothered by starting behind Dixon in Sunday's race – Dixon qualified second, while Rossi will start sixth.
"I don't see us starting behind Dixon as that big of an issue, we just need to make sure we build a good race car and make sure we do the best job that we can and extract the most out of the No. 27," he asserted.
Power and O'Ward Surprise During Qualifying, but for Very Different Reasons
Perhaps the two biggest surprises from Saturday qualifying were Will Power and Patricio O'Ward. However, they were for vastly different reasons.
For Power, who has won at Sonoma Raceway three times, expectations were that he would battle for the pole. Indeed, he advanced out of Round 1 with relative ease, but things did not go according to plan after that.
In Round 2, Power tried to advance to the Fast Six by doing a one-lap run at the end. However, things did not go according to plan and he just missed the Fast Six as a result.
Power admitted afterward that he and the No. 12 Verizon Team Penske Chevrolet team simply made a mistake.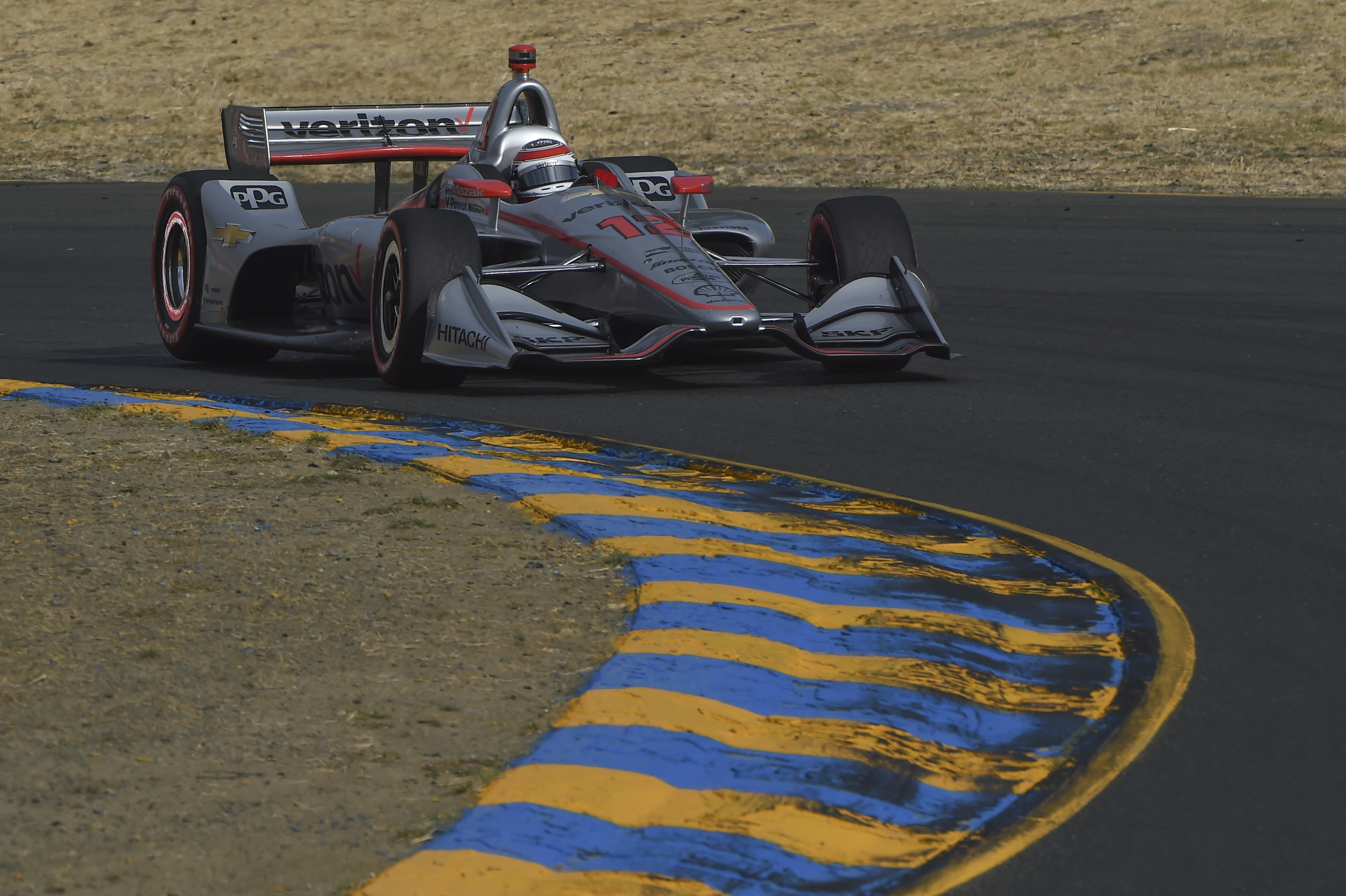 "It wasn't the right call to do one lap in that session. We did two laps on the first set (of tires) and we were trying to do it in just one lap in the second session and the guys called me in. And, of course, we should have done two laps because the guys went faster behind me," Power explained. "It's really no one's fault because I was pushing to just do it in one lap, as well. It just wasn't a good lap. It's unfortunate. We will look ahead to the race and see what we can do from seventh."
O'Ward, meanwhile, created a very different kind of surprise.
The 2018 Indy Lights Presented by Cooper Tires champion, making his IndyCar debut with Harding Racing, impressed everyone on Friday by going third quickest in Practice 2. And he continued to shine during qualifying, advancing not only out of Round 1 but then making the Fast Six, all in his very first start.
An elated O'Ward, who will start fifth, was beside himself to be alongside some of the biggest names in IndyCar in advancing to the Fast Six.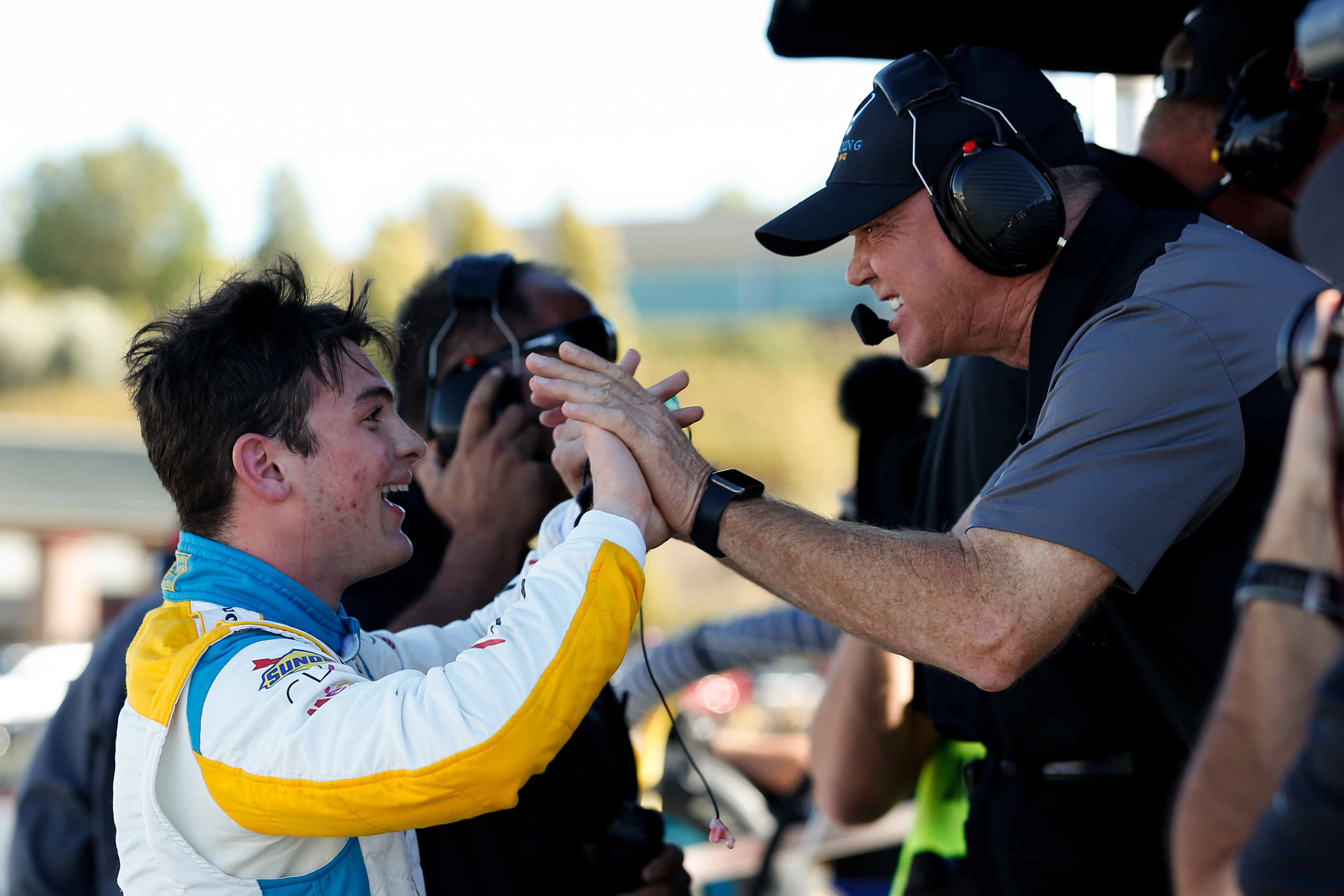 "When I saw that I moved into the Firestone Fast Six, I saw (Josef) Newgarden, (Scott) Dixon, (Ryan) Hunter-Reay, (Marco) Andretti, (Alexander) Rossi – such big names – you've been looking at them for years and years and years, since I was a kid. Scott has been racing for a long time. I think even before I started my open-wheel career, Josef was already in INDYCAR. Basically, everybody here was already in INDYCAR. It's just something unique," O'Ward expressed.
O'Ward, who also gave Harding Racing its first appearance in the Firestone Fast Six, added that, while he definitely took everyone by surprise with his performance, he coached himself into believing it was possible.
"It's something that you have to start believing that you can be like them, that you can beat them, that you can give them a run for their money. It's a new feeling. I really don't know what to think about it. I couldn't be more stoked for the team. I'm really happy I got to give them their first Firestone Fast Six."
Power will start seventh for Sunday's race, while O'Ward will take the green flag from fifth.