That Patricio O'Ward and Colton Herta both will be in the IndyCar Series in 2019 is only fitting.
They were the class of the 2018 Indy Lights Presented by Cooper Tires field – O'Ward won eight races, with Herta winning four – and dueled each other all the way up to the season-ending weekend at Portland International Raceway, where O'Ward clinched the Indy Lights championship.
And earlier today, both got rewarded with the chance of a lifetime as drivers in a revamped, and renamed, Harding Steinbrenner Racing outfit, featuring a partnership with George Michael Steinbrenner IV and Mike Harding.
Perhaps it's surprising to some that two drivers who are so young – O'Ward is 19 and Herta only 18 – have such an opportunity at their doorstep. Yet, despite their youth, each has demonstrated an enormous amount of maturity and are ready to tackle the big time.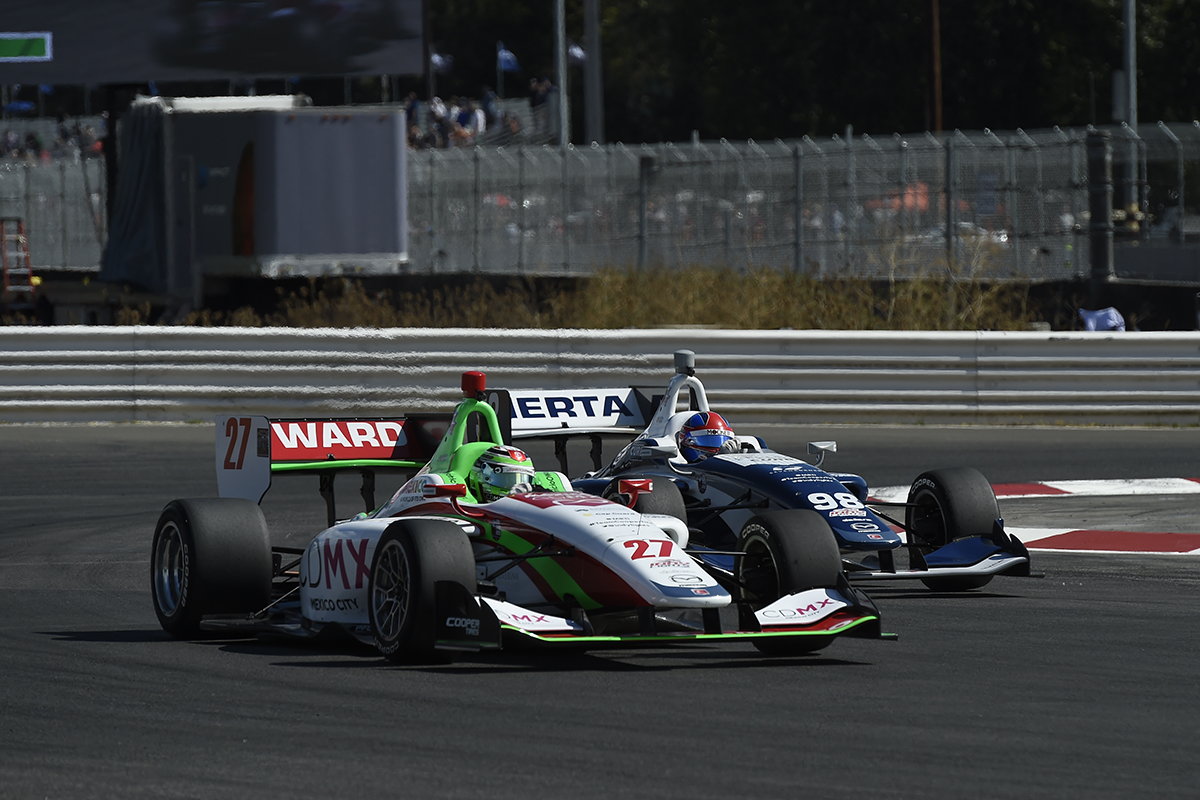 Let's start with O'Ward. The 2018 numbers for the Indy Lights champion speak for themselves; eight wins and 12 podiums are astounding numbers no matter how you slice them. However, the story of O'Ward's season goes deeper than that. Things could've come unraveled after Race 2 on the streets of St. Petersburg – he ran off course after overshooting Turn 4, and with a commanding lead at that, and finished seventh. However, he came back to sweep the weekend at Barber Motorsports Park.
Things could've come unraveled again in the middle of the season when Colton Herta won four races in a row to take the points lead. However, from Iowa Speedway to the end of the year, O'Ward's finishes went as follows: 1,1, 2, 1, 1, 3, 1, 1.
In short, he always managed to rebound when challenged and re-assert his dominance.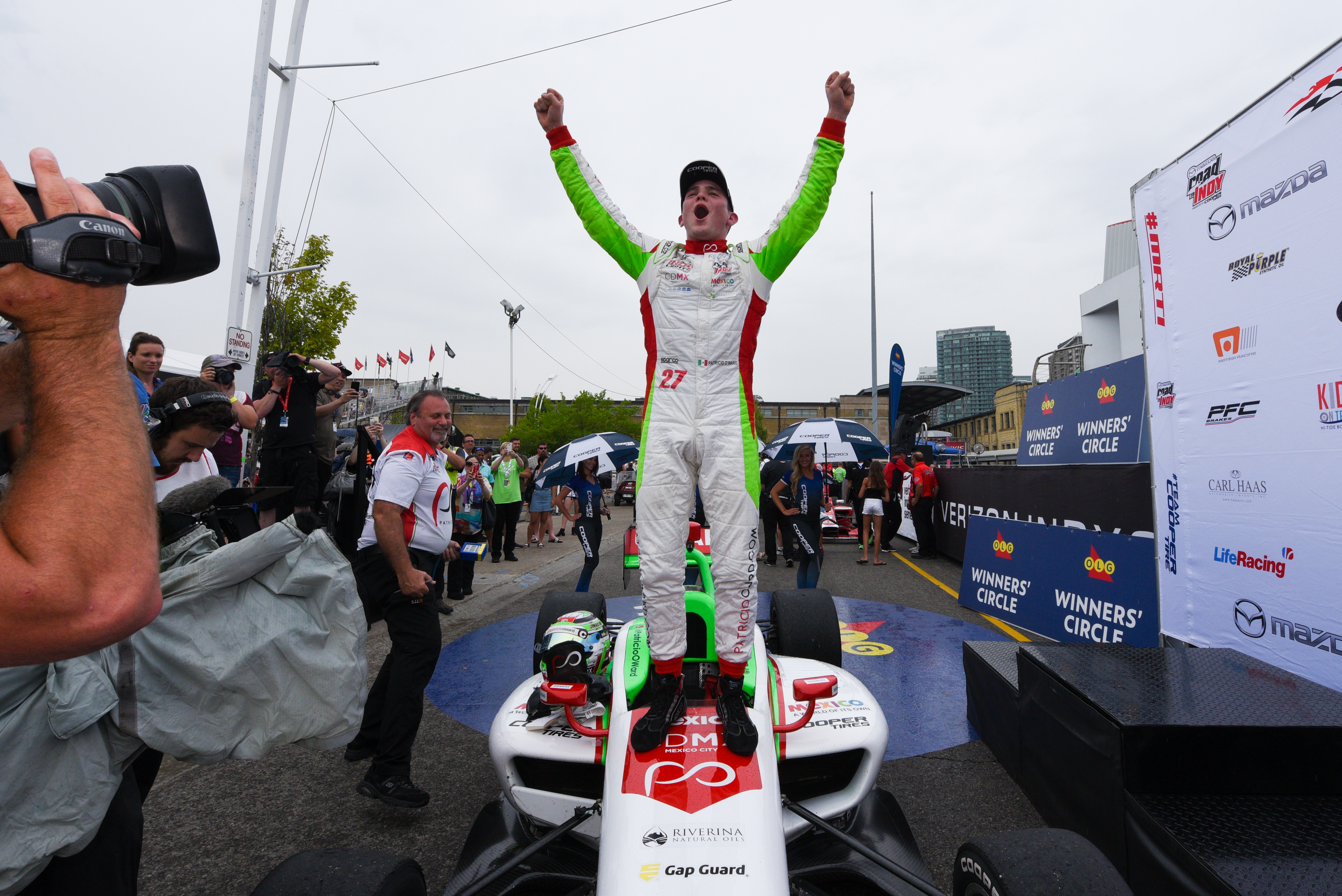 An equally impressive on-track performance came outside of his Indy Lights campaign. In the Rolex 24 at Daytona, in which he drove the No. 38 Oreca 07 Gibson for Performance Tech Motorsports, O'Ward qualified an astounding fourth … ahead of DPi drivers like Dane Cameron (Acura Team Penske), Felipe Nasr (Action Express), and Tristan Vautier (Spirit of Daytona Racing). He also out-qualified fellow LMP2 drivers like Colin Braun (CORE autosport) and Stephen Simpson (JDC-Miller Motorsports).
Oh, O'Ward also out-qualified some guy named Fernando Alonso, who was piloting a Liger JSP217 for United Autosports.
It was an early signal that O'Ward meant business in 2018. It also comes off a 2017 season that saw him show his mettle in the IMSA WeatherTech SportsCar Championship, as he helped Performance Tech clinch a Prototype Challenge title and acclimated himself well to long-distance races. In other words, he's already had a taste of the big leagues, and knows how to conduct himself accordingly.
And with IndyCar potentially looking at a return to Mexico in the near future, having a Mexican driver on the grid – and a budding young star at that – is an enormous boon and would make any potential event in Mexico an surefire homerun.
Of course, not to be forgotten is Herta. The son of 1993 Indy Lights champion and former IndyCar race winner Bryan Herta, 18-year-old Colton burst onto the scene in March of 2017 on the streets of St. Petersburg, his debut weekend in Indy Lights – he finished second in Race 1, charging up from fifth on the grid to do so, before leading every lap of Race 2 from the pole to take the win.
The then-16-year-old Colton had announced his presence as a force to be reckoned with, though keen observers would have seen that coming. He won four races competing in the Euroformula Open Championship in 2016, and with such success in the cutthroat world that is the European racing scene, Colton certainly possessed the pedigree to become a superstar and the hype-train was off and running, with several predicting he might run away with the 2017 Indy Lights title.
However, maybe the best thing that could have happened to the young Herta was not winning the Indy Lights crown last year. Despite possessing an incredible amount of raw talent, Colton remained unpolished, evidenced by on-track incidents that blighted his 2017 season, especially in the first half – he had five finishes of 10th or worse, featuring a pair of crashes, that essentially cancelled out two wins and a second-place effort.
Things got better in the second half, though he still was rough around the edges – he threw away a win on the streets of Toronto after contacting the wall while leading.
As a result, he ended the season third in the championship. Despite demonstrating the talent to be an IndyCar driver, he needed just a little more seasoning.
His performance in 2018 was nothing short of remarkable, even if he ultimately came up short of the championship. Colton rebounded from a crash in Race 1 at St. Petersburg to win four races in a row, as previously described. And, three of them came at the Indianapolis Motor Speedway, two on the IMS Road Course and one in the Freedom 100.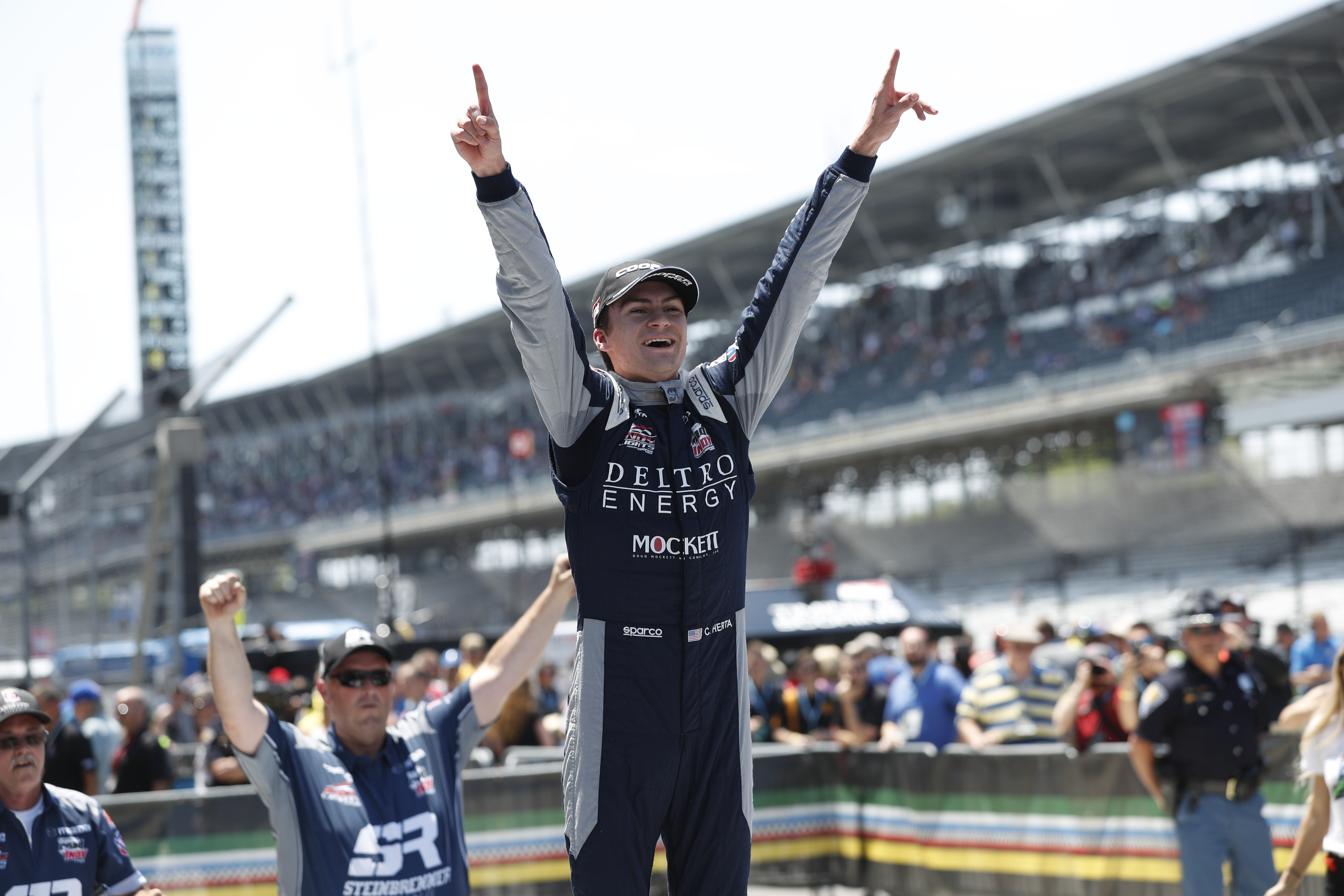 In other words, Colton is not afraid of the big stage, and he embraces the chance to compete at the highest level.
Rest assured, while they are young, O'Ward and Herta are mature beyond their years. The INDYCAR Grand Prix of Sonoma was more evidence of that. O'Ward's story has been told in detail, and qualifying fifth and finishing ninth is genuinely remarkable.
Herta's result won't garner the same attention – he started 19th and finished 20th – but he accomplished the most important goal of the weekend: he ran all 85 laps and finished his debut race without incident, gaining a world of experience in the process.
They've even drawn praise of Al Unser Jr., who has previously worked with the team as a driver coach and will continue in that role next year.
"Really, I'm looking at two of the brightest stars in racing to come along for a long time," Unser Jr. asserted. "Working with them out at Sonoma, I was with them when Colton ran his first test at Portland, I was with Pato when he ran his first test at Sonoma. These kids, they're smart, they're great drivers. They go out there and they use their heads. That's 90% of it right there."
There will be growing pains with O'Ward and Herta, as there always are with young guns. However, rest assured, IndyCar has a pair of budding young stars in the two of them, and they'll be swinging for the fences in 2019.