Six races remain in the 2018 Formula 1 season, and the back half of 2018 is starting to feel like the back half of 2017.
Last year, Mercedes and Ferrari traded blows in the first half, only for Mercedes, and Lewis Hamilton, to pull away in the latter half as the wheels came off of Ferrari's title challenge (see the races in Singapore, Malaysia, and Japan for reference).
Similarly, 2018 saw both teams, and main title threats Hamilton and Sebastian Vettel, exchange blows in the first half of the season and they appeared fairly even. However, from the German Grand Prix onward, Hamilton has had the upperhand.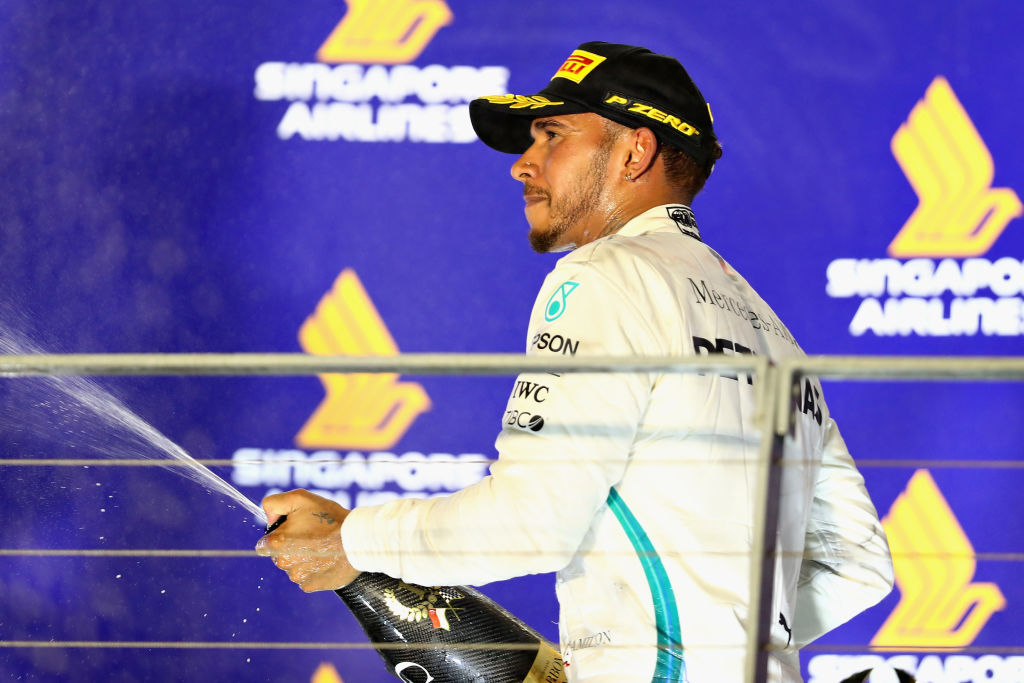 He has won four of the last five races, with Vettel's lone triumph coming at the Belgian Grand Prix.
As a result, Hamilton enters Russia with a stout 40-point lead over Vettel. And with six races remaining, Vettel must outscore Hamilton by an average of just under seven points per race if he is to take this year's championship.
The point differential between finishing first and second happens to be exactly seven points – 25 to 18 – so if Vettel wins out, he can win the title irrespective of what Hamilton does.
However, if he fails to outscore Hamilton in any of the remaining six races, the task may become too tall to tackle.
Talking points ahead of the Russian Grand Prix are below.
Vettel, Ferrari on the Ropes Heading Into Mercedes' Russian "Playground"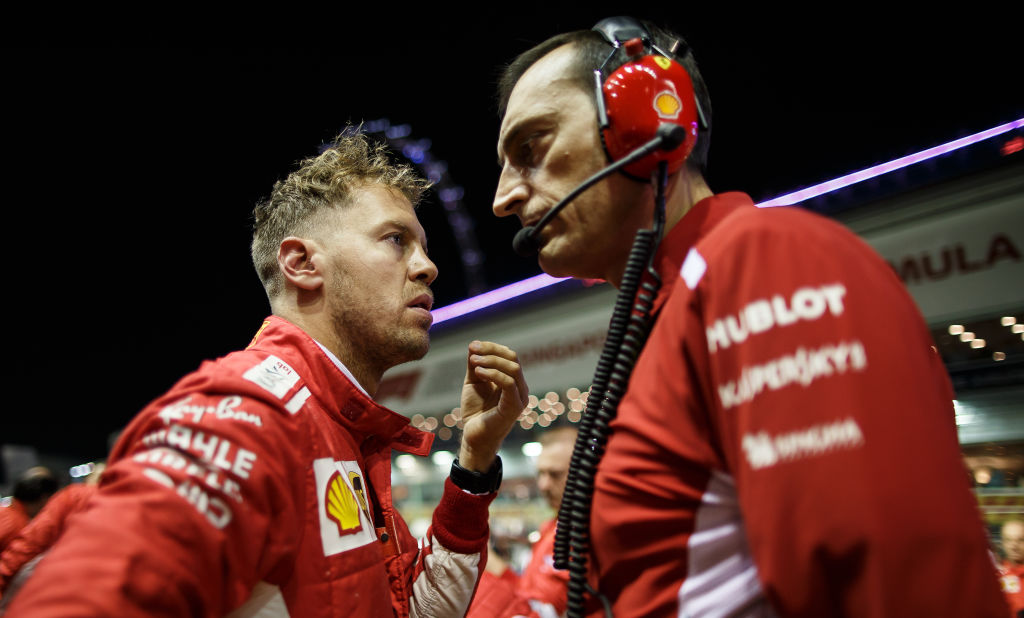 For Sebastian Vettel and Ferrari, it's bad enough that they're 40 and 37 points behind Lewis Hamilton and Mercedes in the driver's and constructor's championships entering the Russian Grand Prix.
Yet, to make matters worse, Mercedes is undefeated in the four prior races at the Sochi Autodrom – Lewis Hamilton won twice (2014 and 2015) with Nico Rosberg (2016) and Valtteri Bottas (2017) adding wins of their own in the last two years.
Conversely, Ferrari's best result is second (twice, with Vettel). Kimi Raikkonen also has two podiums of his own at Sochi, with a pair of third-place efforts in each of the last two years.
However, there is hope for Ferrari in that Vettel nearly won this race last year – he chased Bottas all the way to the checkered flag. Plus, the 2018 season has shown that momentum can change even more quickly than you can imagine.
Case and point, a Mercedes double DNF in the Austrian Grand Prix appeared to give Ferrari and Vettel the advantage. Two races later in Germany, Vettel's unforced error combined with Hamilton's win to tip the scales back in Mercedes' favor.
So, it remains very possible that Ferrari could turn the tables on Mercedes. However, if they fail to do so this weekend and lose ground to Mercedes and Hamilton, then Ferrari may yet again miss out on both championships.
Battle in the Midfield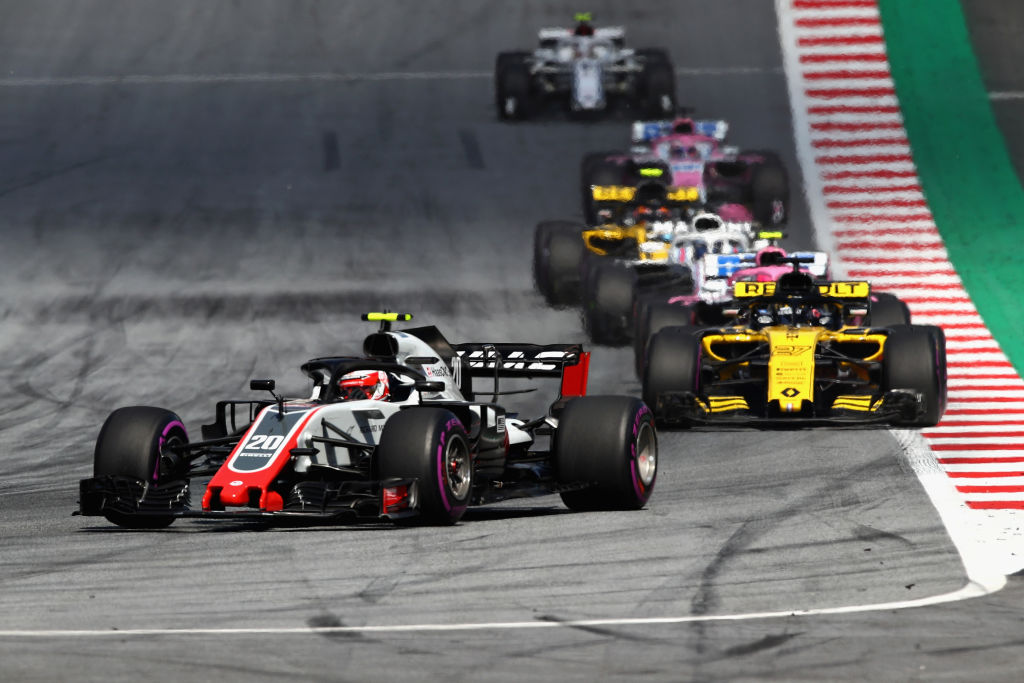 Mercedes and Ferrari are well clear of Red Bull – Red Bull is 141 points off Ferrari and 178 off Mercedes – though Red Bull is also well clear of everyone else. They sit 183 points up on Renault and have third place in the constructor's championship essentially locked down.
However, fourth-place Renault is only 15 points ahead of Haas, and they forced a DQ of Romain Grosjean in the Italian Grand Prix after protesting Haas' car. In other words, things are hardly amicable between them.
McLaren is also in the midfield hunt, though their form has been lacking, while Force India has shown impressive speed since their restructuring. However, an inability to manage their drivers surfaced again in the Singapore Grand Prix after Esteban Ocon and Sergio Perez had contact on the opening lap.
The battle for "best of the rest" is an intense one at the moment, and there are a lot of teams in play.
Misc.
Sochi is the track where Bottas scored his debut win in Formula 1. Though he has been playing "wing man" of sorts to Hamilton, a victory could be in the cards under the right circumstances.
Sergey Sirotkin, the lone Russian driver in the field, will look for his second points scoring effort at his home race.
The long run down to Turn 2 saw Bottas slipstream from third on the grid to lead entering the second turn. Keep an eye out for whoever qualifies third to do the same thing on race day.