IndyCar is wasting no time in preparing for the 2019 season.
On Friday, the sanctioning body announced that it will hold three all-team open tests during the 2019 season, including two for new venues on the schedule.
The first will be a two-day preseason test on Feb. 12-13 at Circuit of the Americas in Austin, Texas, less than four weeks before the start of the 2019 IndyCar season on March 10 in St. Petersburg, Florida.
The COTA test is in preparation for IndyCar's first-ever regular season race at the sprawling road course on March 24.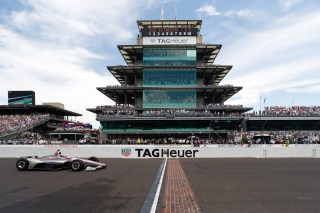 The other two tests, both in-season sessions, will be April 24 at Indianapolis Motor Speedway in preparation for the 103rd Running of the legendary Indianapolis 500 on May 26, as well as Sept. 19 at WeatherTech Laguna Seca Raceway.
The latter will come just four days before IndyCar's first race at the fabled Central California road course in 15 years, on Sept. 22.
All three tests will utilize 2018-19 IndyCar Series testing rules.
In addition, IndyCar announced that the private testing period for teams will run from Oct. 1, 2018 through Sept. 11, 2019, with blackout periods around the Thanksgiving and Christmas holidays.
Tests are allowed within seven days of all race weekends except prior to the season opener at St. Petersburg.
Each team is allowed three preseason test days that must be completed by March 4, 2019.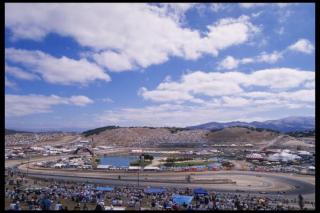 Full-time rookie drivers and new IndyCar teams are allowed two additional test days that must be used by Sept. 11, 2019.
According to an IndyCar media release, Chevrolet and Honda, the series' only engine manufacturers, will also receive "one test day at any approved track other than the three where open tests will take place."
Lastly, full-season IndyCar teams are allowed one extra day to test 2019 Indy Lights drivers looking to eventually jump to the IndyCar series. And if an IndyCar team also has a Indy Lights subsidiary team, it gains one other additional day of testing an Indy Lights driver in an Indy car.
All 17 races on the 2019 IndyCar Series schedule will be televised on NBC or NBCSN.