This weekend's NHRA AAA Fall Nationals could wind up being the biggest race of Funny Car driver Courtney Force's career.
The youngest daughter of 16-time NHRA Funny Car champion John Force has enjoyed the best season of her seven-year Funny Car career.
Entering the 21st race of the 24-race Mello Yello Drag Racing Series 2018 schedule, Courtney has won a single-season career-best four times – one-third of her 12 career wins in Funny Car (she's the winningest driver in NHRA Funny Car history). She also has two runner-up finishes.
In addition, Force also has dominated qualifying throughout the season, being No. 1 in 11 of the first 21 races.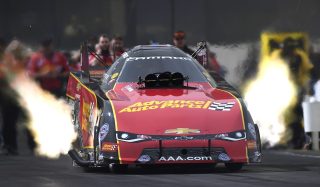 She also led the Funny Car point standings for much of the regular season: 12 of the first 18 races before the start of the six-race Countdown to the Championship playoffs.
But Sunday's final eliminations at the Texas Motorplex in Ennis, Texas, south of Dallas, could potentially end up becoming a make-or-break situation for Force in her bid to win her first career NHRA Funny Car championship.
If she wins or reaches the final round Sunday, it will go a long way toward potentially getting her back in the thick of things.
But if Force slides any further in the standings, it will be very difficult to play catch-up in the three remaining races following this weekend's race: Charlotte (Oct. 12-14), Las Vegas (Oct. 25-28) and the season finale in Pomona, California (Nov. 8-11).
There is significant cause for concern for Force. In the first two races of the Countdown, she was upset in the first round at Reading, Pennsylvania (after qualifying No. 1), and lost in the second round two weeks ago at Madison, Illinois.
Another first- or second-round exit this weekend deep in the heart of Texas could make it nearly impossible for Force to still win the Funny Car championship.
"We've struggled for a few races, but to think about how far we've come this year, I feel confident we'll get it turned around," Force said.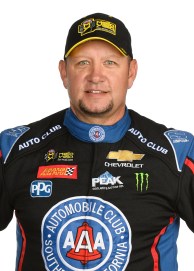 Force enjoyed her best career season showing in 2017, when she finished third in the standings, two spots below Funny Car champ and John Force Racing teammate, Robert Hight.
Force is in a similar situation heading to Texas: Hight leads the standings and she's third, 70 points back.
If Hight continues his hot streak – he reached the semi-finals at Reading and won at Madison – he will be in the driver's seat toward a second consecutive championship and third of his career.
That's why this weekend is so important for Courtney Force, wife of IndyCar driver Graham Rahal.
She has reason for optimism: she is coming off a successful test after the Madison race and feels she and her team have found what has been missing the last two races.
"We're feeling good about Dallas and I feel like we've got a good race car," Force said. "We're all still really motivated and we've got a shot at this championship. We're going to fight hard to get back in it.
"There's a lot of points to be gathered and we're just coming to the halfway point (of the Countdown)."
Still, there's no denying the significance of this weekend's event.
"You don't want to fall too far behind and get left in the dust," she said. "But anything can happen. You've just got to keep pushing and focus on your own car. Otherwise, it can all make your head spin."
Force has had some prior success at the Motorplex, winning there in 2014 and also qualifying No. 1 twice.
And as far as overall season finishes, she finished third in 2017, sixth in 2016, missed the Countdown in 2015, was fourth in 2014, seventh in 2013 and fifth in her rookie Funny Car season in 2012.
Courtney Force has watched her father rally back to win several of his 16 championships and feels she can do the same.
"We still have a huge shot to win this championship," she said. "It's a team effort and we're all in this together."
Qualifying will feature two rounds Friday at 2:15 and 5:30 p.m. CT, two more on Saturday at 1:15 and 4:30 p.m. CT. Final eliminations roll off Sunday beginning at 11 a.m. CT.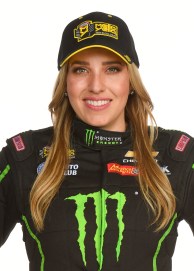 NOTES: This weekend is also pivotal for two other members of the Force family.
Defending 2017 NHRA Top Fuel champion Brittany Force is mired in a tie for ninth-place in the standings, 261 points behind class leader Steve Torrence.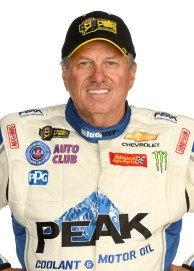 Brittany is essentially two full race wins behind Torrence points-wise. She would likely have to win at least two of the remaining four races to even have a chance of catching Torrence and repeating as Top Fuel champ for a second consecutive year.
As for team patriarch John Force, he also needs to get things going in the right direction. The 69-year-old Force is ranked eighth in the Funny Car standings, 154 points behind Hight, who is both Force's son-in-law as well as president of John Force Racing.
Also of note: Brittany Force and Robert Hight are both defending winners of this weekend's event in Texas.